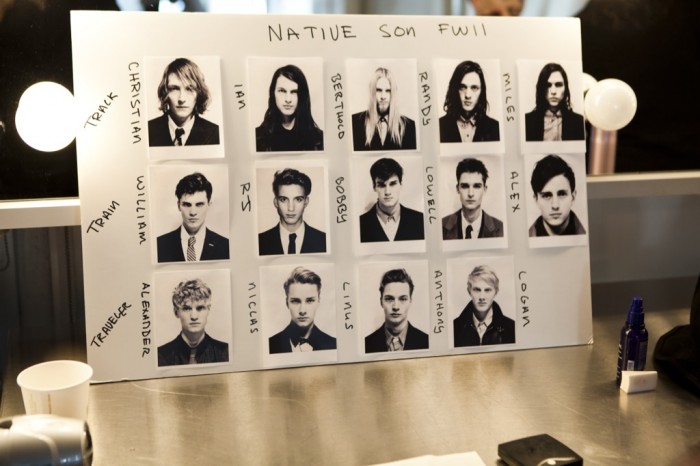 Photos: Christian Rios for models.com
Text: Jonathan Shia
For Fall 2011, Kyle Fitzgibbons, the designer behind Native Son, presented a triptych called "The Track, The Train, The Traveler" that pulled from the imagery of America's industrial past. "I wanted to do a reinterpretation of what it looks like to look at US history," he explained before his presentation on the first beautiful day of the year. The three parts were meant to represent the past, the present, and the future, Fitzgibbons said. "The train—the present—travels on the foundation of our culture, and then it's the question of how we interpret that. The travelers represent the hopeful future of knowing things will be different." The clothes themselves were classic Native Son, masculine suits with gentlemanly details and tight tailoring that took a slightly historical bent this season, with references to old work clothes like butcher coats. Soft browns and rich blues took their place alongside the characteristic black, and Fitzgibbons (who won the Ecco Domani Fashion Award this year) noted that he toyed with his patterns slightly, small changes that marked an evolution that still stayed loyal to his aesthetic.
Designer: Kyle Fitzgibbons
Stylist: Raul Guerrero
Casting: Christian Rios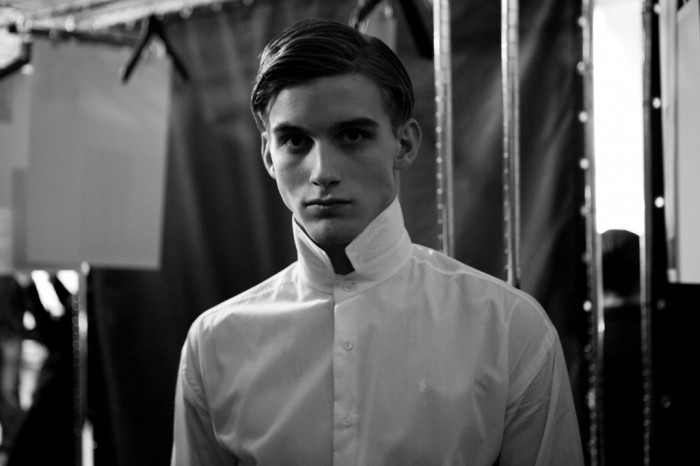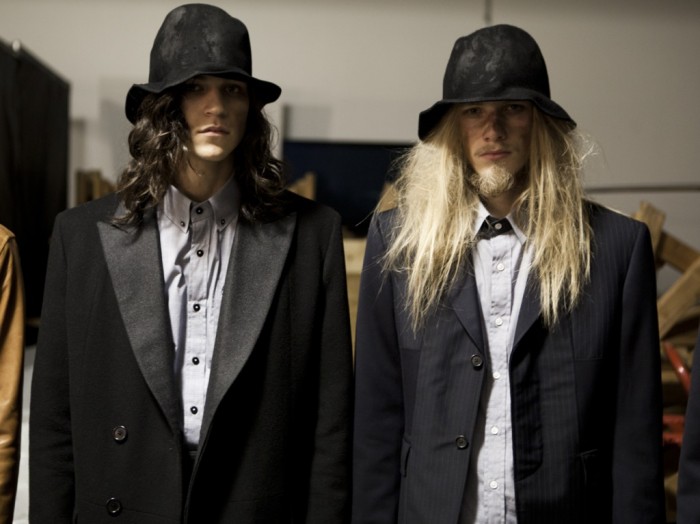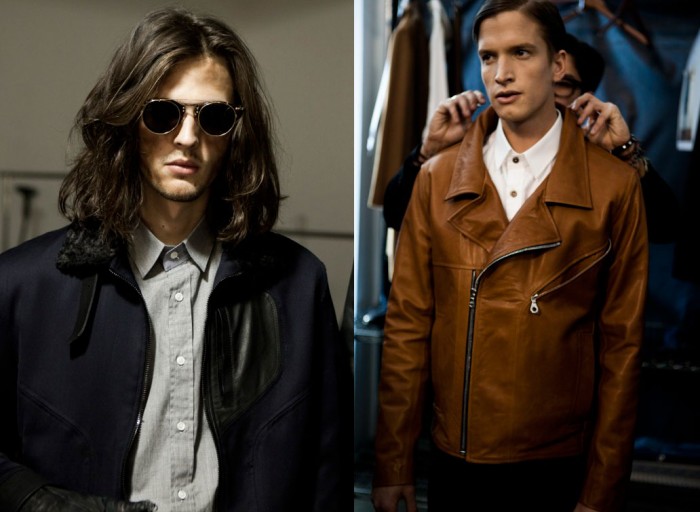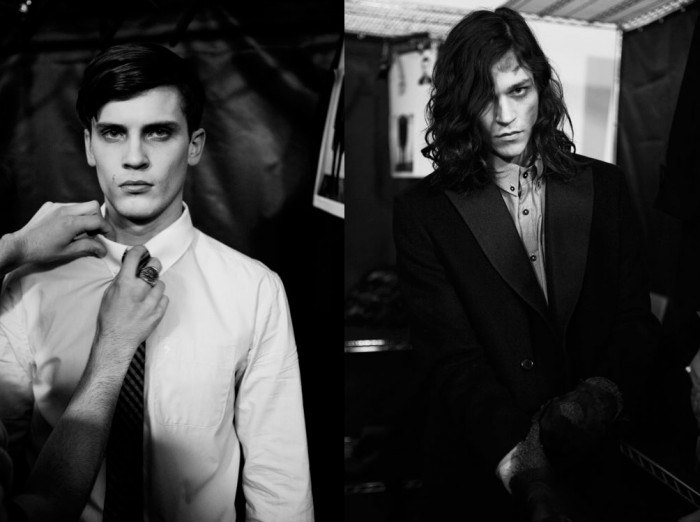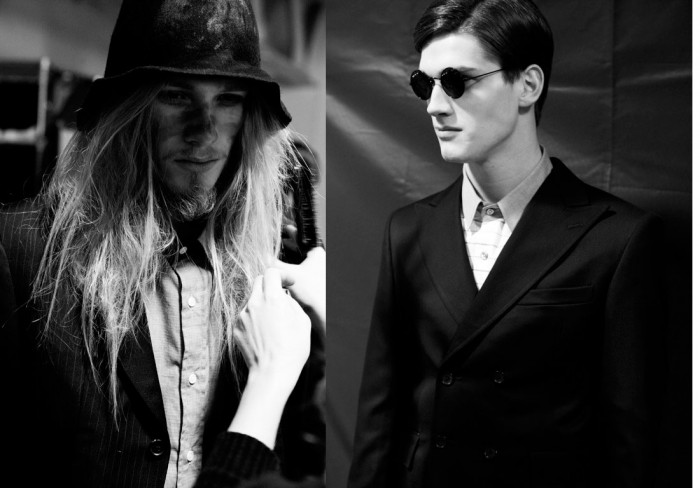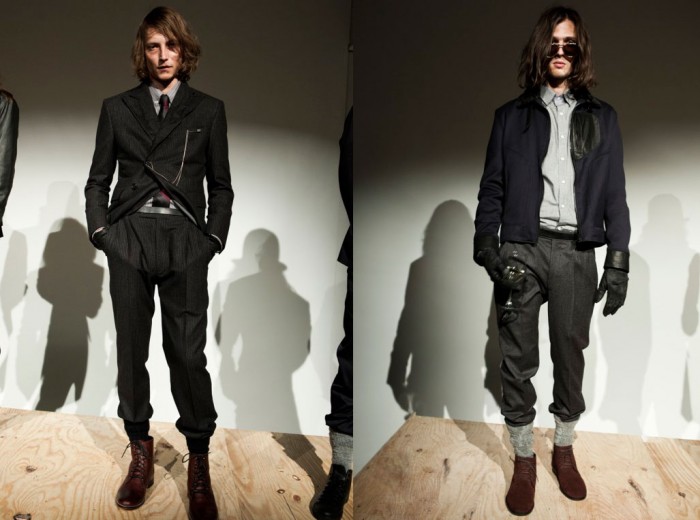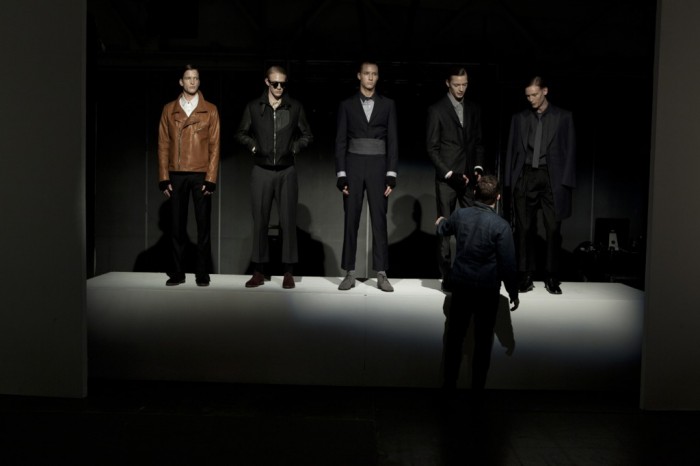 1-All the looks
2-RJ King
3-Miles M and Berthold Rothas
4-Randy Lebeau, Logan Stockwell/Ford
5-William Eustace, Miles M
6-Berthold, Bobby Nicholas
7-Christian Brylle, Randy Lebeau
8-Berthold, RJ King
9- The Traveler Group
All photos Christian Rios, exclusive for models.com.
See Native Son F/W 11 full collection at GQ.com