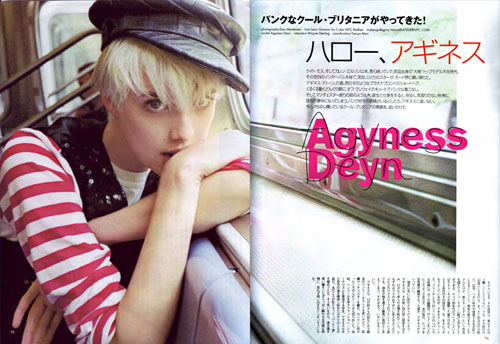 Agyness/DNA Models. Ph Dan Martensen Spur September 2007
She's got a personal point of view about music, about style and about life. Which is why the ever fun Agyness Deyn is such a signature model, right this minute.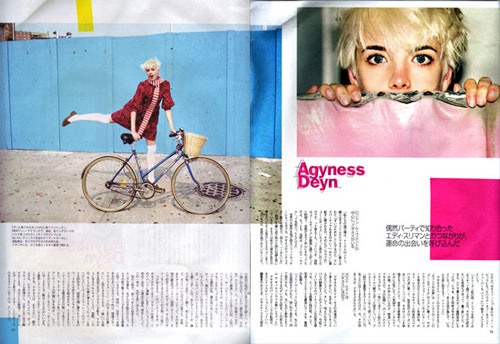 Here she is flaunting her unique sense of style in a cover feature of the current issue of Spur. Very "Who's That Girl"! Carry on Agyness!