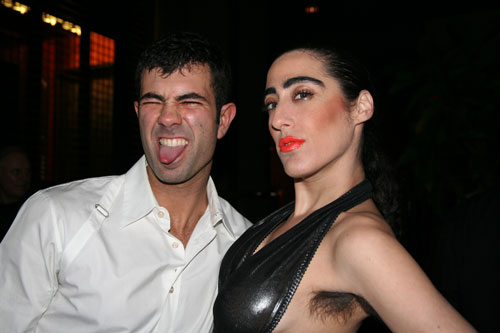 Jeremy Kost and Lady Fag. Pics by MODELS.com.
Jeremy Kost's 2 story tall video installation for the Tribeca Grand lobby was an unconventional and welcome change from the corporate idea of what connotes art. As to be expected, Jeremy's turnout was a conglomeration of the city's young hip faces to go along with the 25 foot high underwear clad models.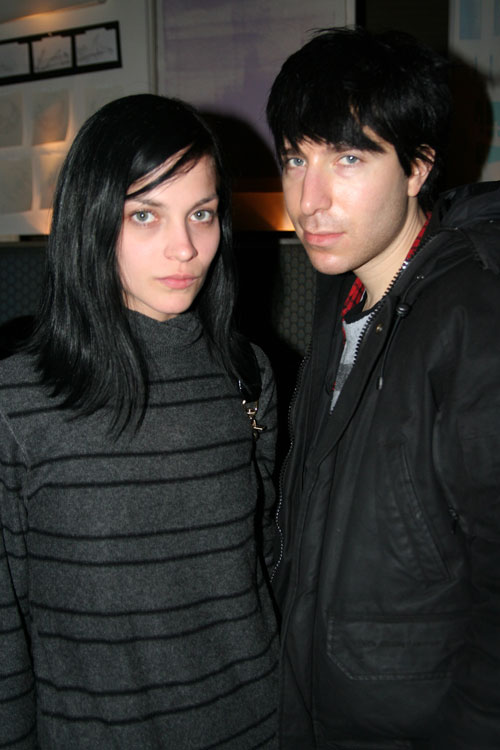 The MisShapes' Leigh Lezark and Greg Krelenstein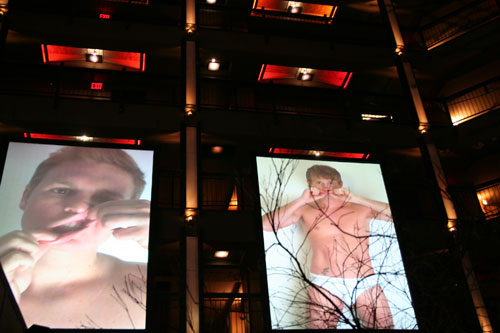 2 floors high of boys making faces.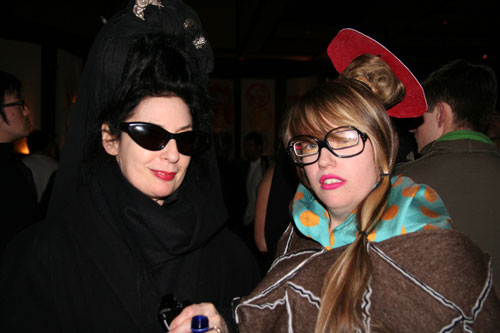 Diane Pernet with fashionista Laine.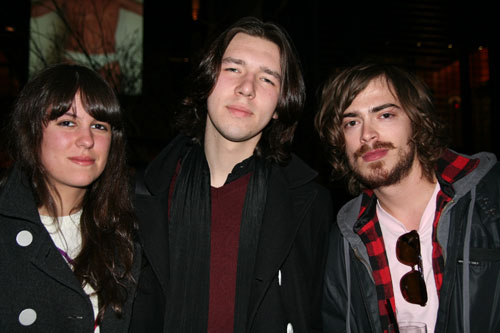 Alyssa, Timothy from WWD and artist/model, Zane Lewis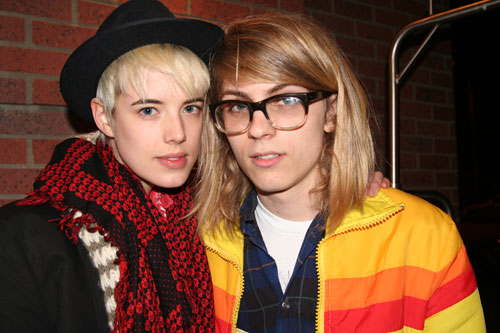 Agyness and Jackson aka Jackie of the MisShapes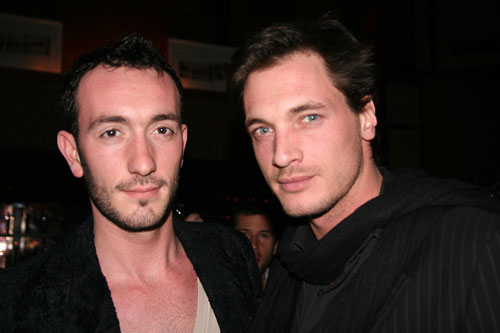 Pierre-Antoine and Philippe Reynaud (New York Model Management), owners of L Gallery Studios.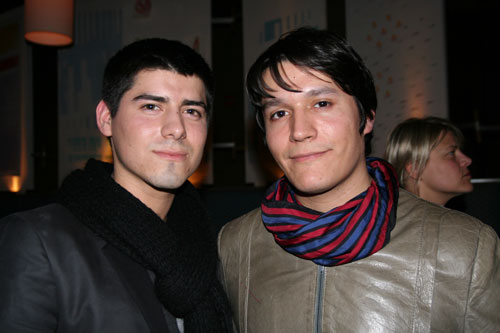 Designer Frank Tell and Hector Meza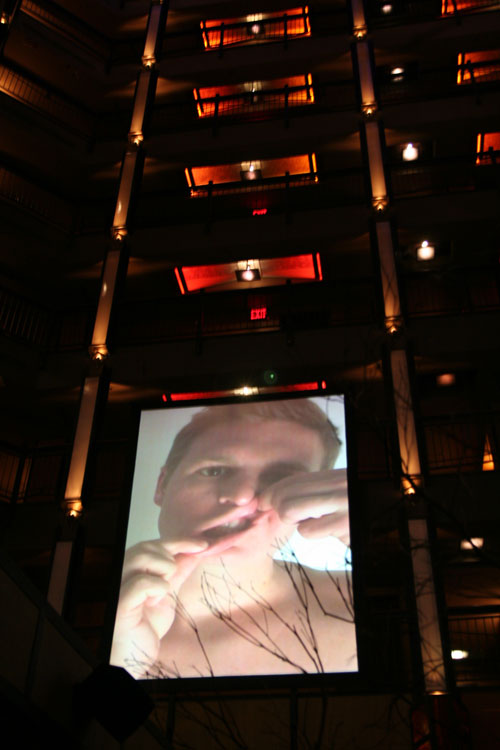 The last day of the installation.