The power clients are drafting their campaign rosters for Spring/Summer 07 even as we speak and looking very audacious right this minute are the girls assembled around the Viva Paris office. With surefire star Agyness hitting the Top 50 after stomping the catwalk for Jean Paul Gaultier (opening the show) , Chanel, Karl Lagerfeld, Hussein Chalayan, John Galliano, Hermes and Lanvin here are some highlights on three other fascinating faces to watch.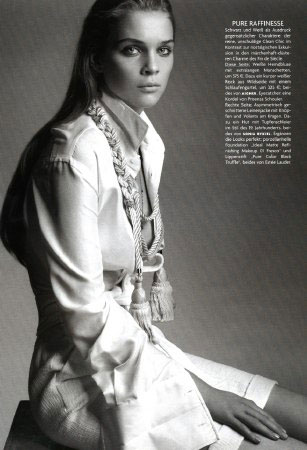 Kim Noorda/Viva (Paris) DNA (NY) Image courtesy of Viva Paris
We won't call it a comeback but Kim Noorda after taking a season out for studies is back on the market looking even more beautiful than before as the designers at Calvin Klein, Marc Jacobs, Jil Sander, Miuccia Prada and John Galliano might testify.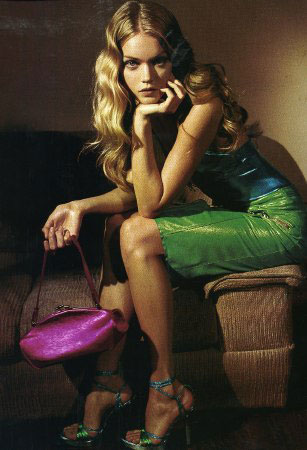 Lindsay Ellingson/Viva (Paris) DNA (NY) Image courtesy of Viva Paris
Lindsay Ellingson who has been quietly building critical mass in the margins had her best runway season thus far. It was one which incorporated such blue chip bookings as Gucci, Balenciaga and Miu Miu. Whoever discovered this elegant American girl certainly stumbled on a long distance runner.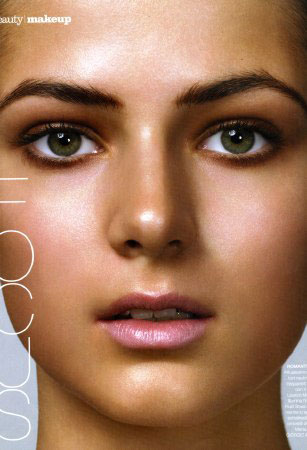 Eva Poloniova/Viva (Paris) DNA (NY) Image courtesy of Viva Paris
Former MOTW Eva Poloniova turned 16 the day before the Paris shows enabling her to fly in for shows such as McQueen, Galliano and Dior (a house who have kept their eye on her for a while now).
OTM will be tracking these beauties as well as incredible girls like Maryna, Elise Crombez and Mia very closely.