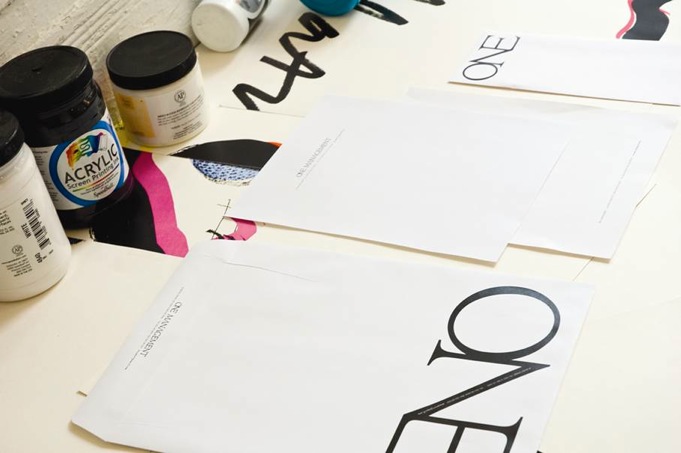 Over the past 10 years OTM has watched the model management business go through many a permutation. From the tail end of the supermodel frenzy, through to the Brazilian, Belgian and Butch model trends followed by the long years of the Disposable One Season wonder we have witnessed a gradual yet distinct evolution in the business practices of modeling. 10 years later is the modeling industry one of reduced circumstances? Or is it simply a sign that the old codes of management are being challenged? Will a new decade inspire managers to forge a new kind of industry? In search of responses to that proposition we sat down with a wide cross-section of New York's top managers to get their perspective on the future of the modeling industry. Kicking off our new series is One Management President Scott Lipps.
Is the business model of the Zeroes over for modeling agencies worldwide?
It depends what your ultimate goal is. Real branding of stars and celebrities is still wide open at the moment, as is real management. I think if your goal is to only have a hand in fashion with no bigger vision, then that business model is changing. It is about having a strong vision and creating your idea of the future management. It is that or waiting for it to change and possibly get left behind. If you want to grow a real business these days, you have to understand licensing, branding, endorsements, film, music, sports… and for sure content… technology will also change the way we do business as all these new devices merge.
In a time of dwindling rates how does a shrewd manager maintain the market value of his models?
It is about going international, making calls and not waiting for the phone to ring. That is the difference between bookers and real managers. It is true that clients want safe now in a time of crisis. So whether you have the hottest new girls (and it really important to start your own) or you manage the iconic names you have to wake up daily with a wider vision of where that talent can go. Thankfully we've banked on the iconic imagery for years now and it is paying off for ONE. Having a full service company and repping some of the icons from Eva to Claudia to Bar, Ymre, Charlotte allows us to cover all the bases.
How do you find new revenue streams in a business hurt by recession?
I've always believed in content and now more than ever this is becoming super relevant and pertinent to our business… from the September Issue this past year to fashionable TV shows that have generated major revenue you need to constantly reinvent yourself… Once the iPhone and the TV merge content it will be more relevant than ever and it's not far away… We have some licensing deals in place, content deals, arms in other media outlets and a full scope and reach in most things entertainment now so the possibilities are appearing to be endless…
These days does a new girl stand a chance of moving to the million-dollar booking level?
I've commented in the past about the appeal of timeless beauty and now more than ever the girls that can cross genres and defy one specific look will reach those goals… If you take a timeless face like Ymre or Eva, those girls all have something that will transcend any trends and last for years, yielding that million dollar plus level you are referring to.
How about merchandising models as brands with their own product a possibility with some of your iconic faces?
I do believe so. If you look at Topshop and fragrance brands obviously there is interest in this market. The idea is to come with creative deals that allow the consumer to peek into and be a part of that style that has shaped the fashion community for years…
How has the Internet changed the talent industry in your estimation?
Every thing is immediate these days… with blogging and the Internet lending a hand in America having ADD, people have short attention spans and you need to grab their attention.. from marketing to mass out reach you need to understand the 'net and use it if you want to be successful… On the flip side of that as a manager you can also create stars quicker too if you utilize it the right way
Describe your ideal vision for the future of One Mgmt.
Having just finished a deal with a exciting new partner we are growing. Ideally we are increasing our scouting, working on creating more stars, signing more bankable iconic names that we can really grow and move more and more into the supermodel branding and management world. I think we have created a nice niche here and obviously we want to build and properly manage the new stars into the same level of being brands of their own. Also we plan to open up in emerging markets overseas, hire a few more managers and expand to become full service entertainment company with our hand in entertainment management… That seems to be the direction things seem to be going. I don't think the old idea of a modeling agency is something that will continue to work on its own anymore. It's time for agencies to step up and work more on branding and actually contributing to the industry rather than simply subscribing to it.