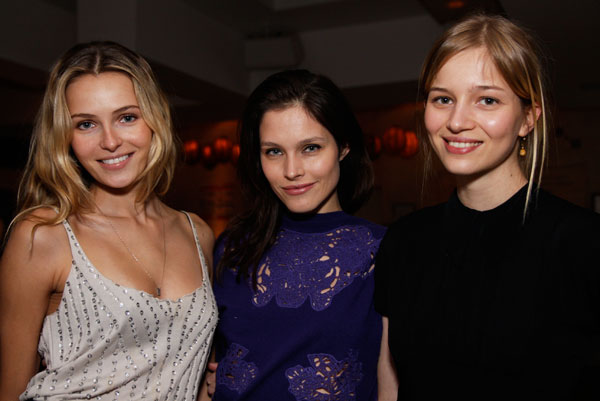 Pura Vida founders Lonneke Engel (center) and Anne-Marie Van Dijk (right), with special supporter Valentina Zeliaeva. All photos Betty for MDC.
Last night's Pure Vida party, celebrated the beauty of sustainable practices: the event, hosted by Pure Vida founders, Lonneke Engel and Anne-Marie Van Dijk, sought to raise awareness about eco-friendliness within the fashion industry. The holiday party brought out modeling superstars, like special supporters, Doutzen Kroes and Valentina Z, but the real focus of the evening was the group's commitment to positive change. Lonneke and Anne-Marie took time out to explain the concept behind Pure Vida, as well as their plans for the future.
MDC: How did this project get started?
Anna: It really started quite organically a few weeks ago. Pure Vida was created by three people: Lonneke, myself and Eyal Amir. We are all very interested in nutrition, healthy environment, ecology and while we always had our separate projects, we share the same passions. We said, 'let's have an organic Christmas party' and we sat down and everything just started coming together.
Lonneke: We wanted to do a Christmas party because I have done an organic Christmas party for the past few years, this time we wanted to make it bigger and with a different concept. We wanted to lend our names to a good cause that we really support – starting Pure Vida made sense. I went to school to become a certified health counselor and Anne has done intensive research with whales and water projects, we really did our research before starting and we want to get people excited about doing something.
MDC: How can the fashion industry get involved in the cause?
Lonneke: Fashion is a powerful tool: everyone looks at media; magazines, television, movies, it all links back to fashion. By doing little events like this and promoting sustainable solutions we can prevent so much waste.
Anna: We are going to have a series of events planned and every event is going to focus on a different initiative. This one is about water – how to use reusable bottles, how to purify water and how it is good for your body and for the environment. The next one will be during fashion week, it is going to be focused more on models and nutrition, a subject that is very close to us. When the time is right we are going to have events and Christmas was perfect, people want to want to get inspired for the new year.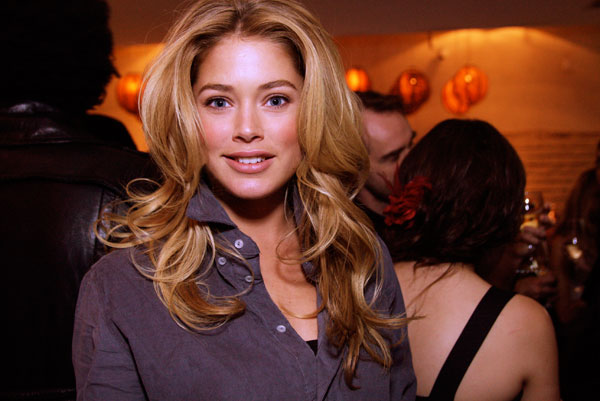 Special supporter Doutzen Kroes.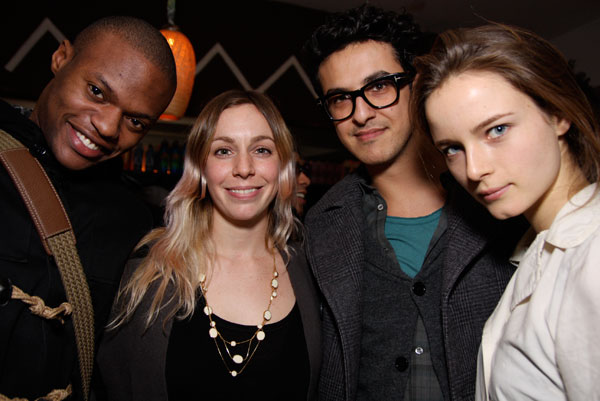 With DNA agents Akeem & Valerie and Paparazzi agent Mo, Anna de Rijk (right) supports her fellow Dutch models, Lonneke and Anne-Marie (who is also with DNA).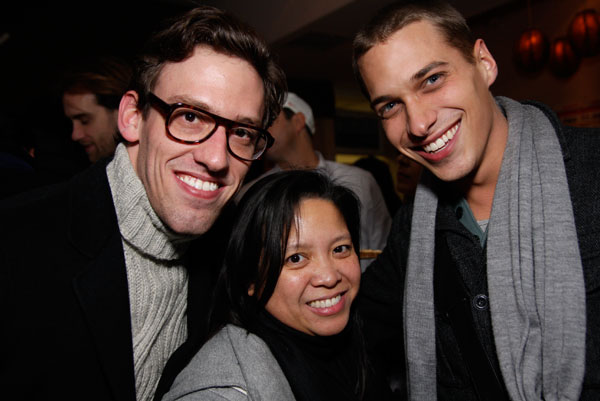 Lonneke's IMG agents, Peter and Josh with Allure's bookings editor Roe P.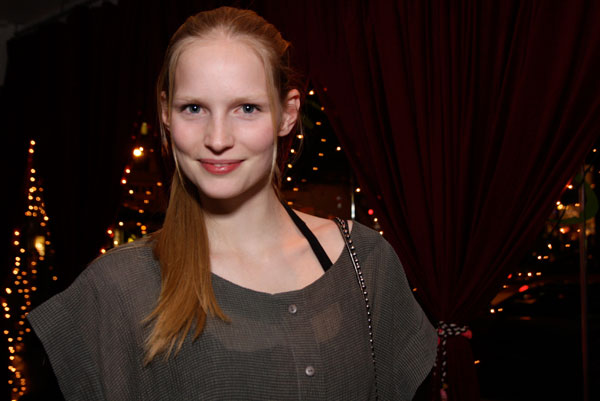 Katrin Thormann supports!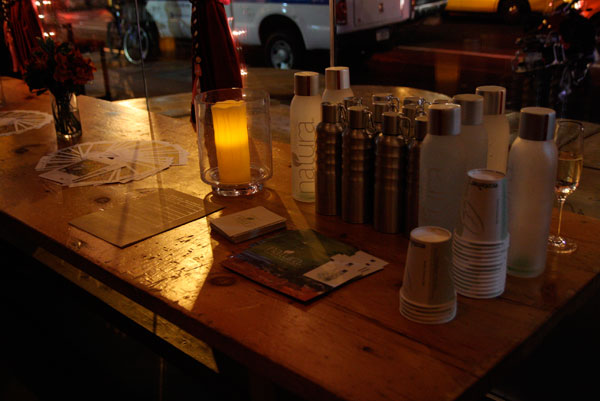 Filtered water by Natura, eco-friendly bottle by Sigg, event hosted by GustOganics restaurant. Here's to more sustainable practices in the fashion industry!
Lonneke's blog and website, Organice Your Life.