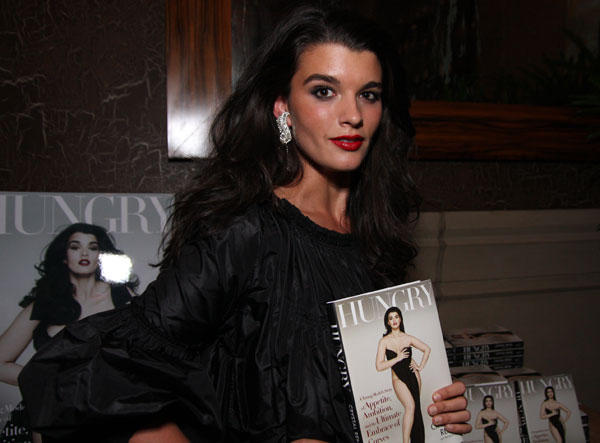 Crystal Renn/Ford Models. All pics Betty for MDC.
As a model Crystal Renn' has accomplished more than many can ever hope to. She's walked for Gaultier, appeared in campaigns for Dolce & Gabbana, been shot by Steven Meisel for Vogue Italia and attained a reputation for her professionalism and energy. Add in the fact that she has managed to do all this as a plus size model in an industry notorious for its lack of body diversity and you start to see what a trailblazer Crystal truly is. The story of Crystal's modeling career – from her battle with anorexia to her journey of self-acceptance is chronicled in her new book, Hungry. The touching and irreverent memoir is more than just another book on modeling – it's a must read for anyone looking for an uplifting story of personal triumph.
A few words from Crystal on why she chose to share her story:
"I really wanted to make women aware of what hating your body can do. How you can risk your life – lose your life even, when you go that far. I think that at this point I was finally ready to delve into the entire story. And having the opportunity to do so has been life changing not just for me but also for women who read this book."
"I want women to read this book to know that they can be confident in who they are and happy with being an individual. Women have come so far in the past 100 years and by overcoming self hatred and lack of confidence it can push things into a whole other level. Once we get through this hurdle there is just no stopping women. Change is possible and I think surely it has happened already but I would like to see it at a quicker pace."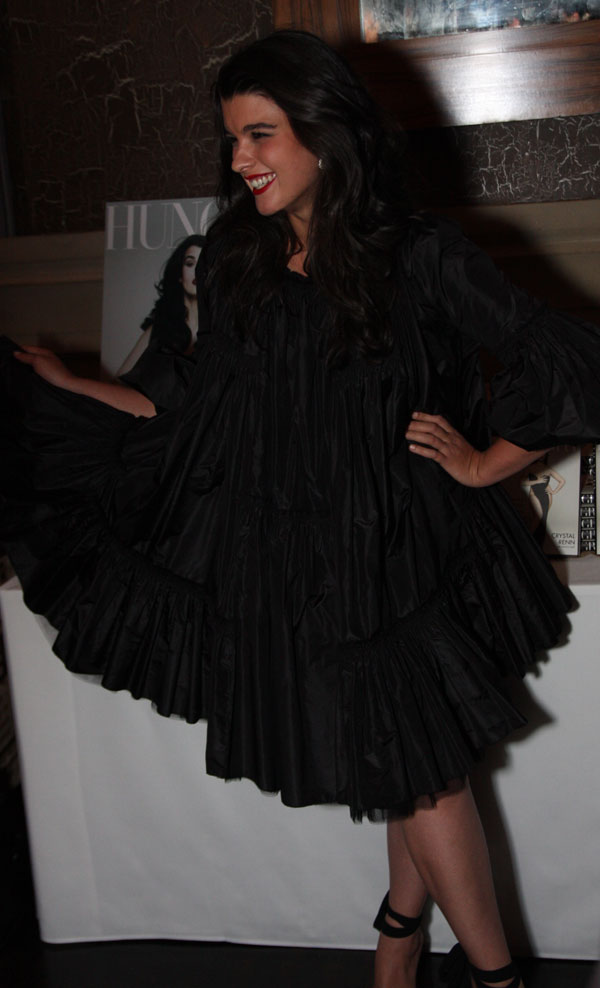 Crystal showing off her fabulous Isabel Toledo frock.