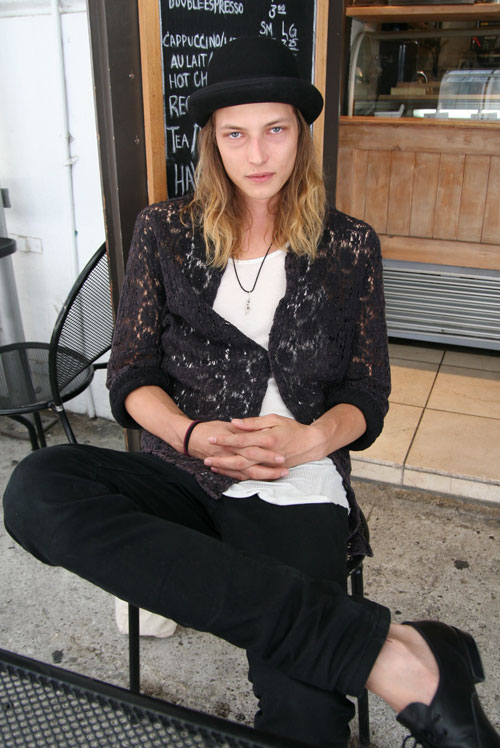 Christian Brylle/Ford Models. Also with Scoop Models. Ph: MDC
Modelstyle: Our favorite models with style

Model: Christian Brylle
Wearing: Diesel bowler hat. Rick Owens tank. Ksubi top. Cheap Monday Jeans. Freed of London LTD shoes (they're actually dance shoes and soo comfortable). Marc by Marc bag; necklace from a flea market.
Where: Tarallucci e Vino on 18th Street and 5th Avenue.
Why: Every time I go to the agency I stop by here because it's got great coffee.
Video: Below, Christian on his photography project with V Magazine.
[flashvideo filename=https://v.models.com/oftheminute/images/2008/08/christian.mov image=https://i.models.com/oftheminute/images/2008/08/otm-video-christian.gif /]

To see V profile on Christian, click here