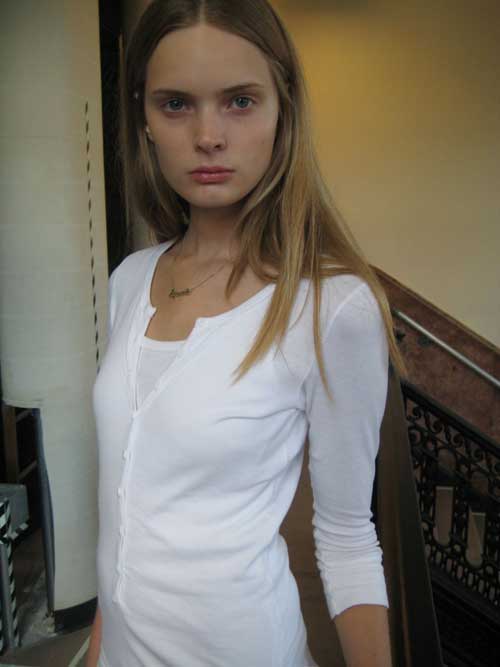 Agnete/Ford Models (NY) , 2pm Model Management (Denmark)
Women Milan (Milan), Models 1 (London)
Many a girl came off the SS08 season with a great show run, only to hit a dead end when it came to the make or break editorial and campaign bookings. Not the pristine beauty named Agnete. Though most of the blue chip NY shows missed out on her, the slow heat she built in Milan (Dolce, Burberry, Marni) widened in Paris (Viktor & Rolf, Givenchy, Chanel). But, it is the editorial and campaign biddings piling up in Agnete's corner that ironically makes her one of the hottest new faces to watch, right this minute.