The men's parade has finished winding its way through Milan and Paris and is speeding its way straight to NYC. Here are a few peeks behind the scenes of the men's collections with some of your favorite faces both on and off-duty!

New face Fernando/Public Image Worldwide, Success Models, Why Brazil. Backstage and with designer Kris van Assche. Pic courtesy of Fernando and Rosie at O2WPro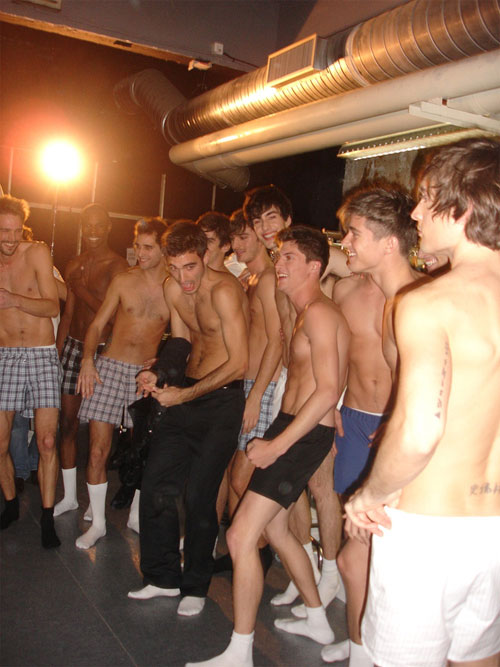 Before the clothes go on at Kris van Assche. Pic courtesy of Fernando and Rosie/O2Wpro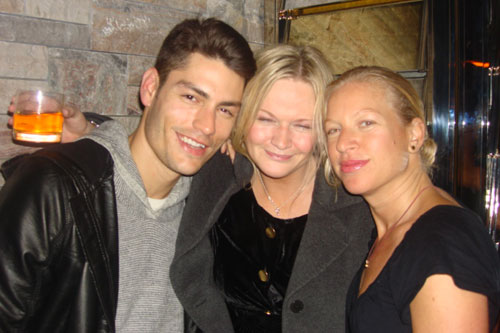 At the D&G party, Tyson Ballou (Public Image Worldwide) with Heidi from Select London and Elayne from Next NY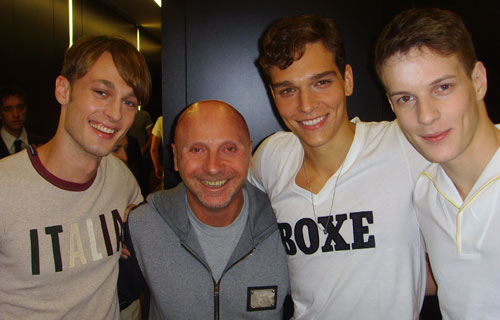 Eduardo and Carlos (Why Not Model Management), Alex (Elite Milan) with Domenico Dolce. Photo courtesy of Why Not.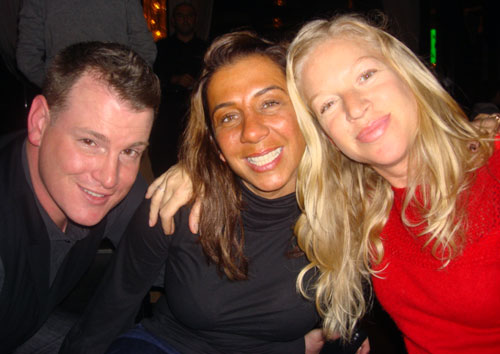 Super agents Tyler (DNA), Rosie (Bleu), Elayne (Next)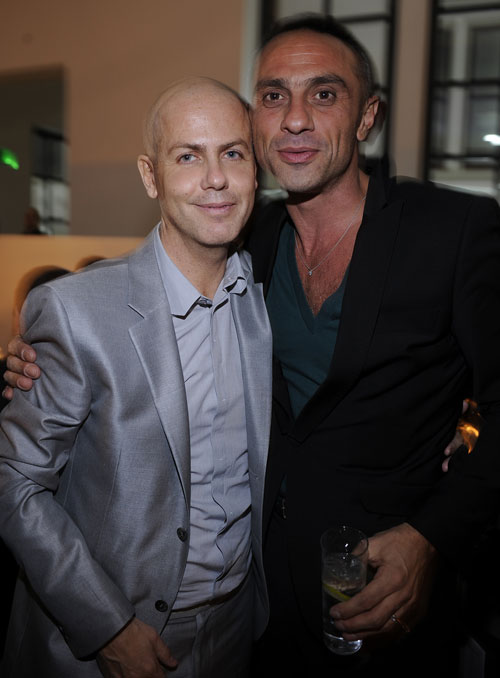 At the Calvin Klein Man party for CLICK's Garrett Neff. Here, designer Italo Zuchelli with friend. Pic courtesy of Click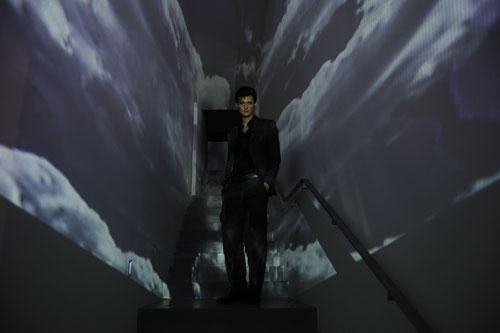 New Calvin Klein Man face, Garrett, poses for the cameras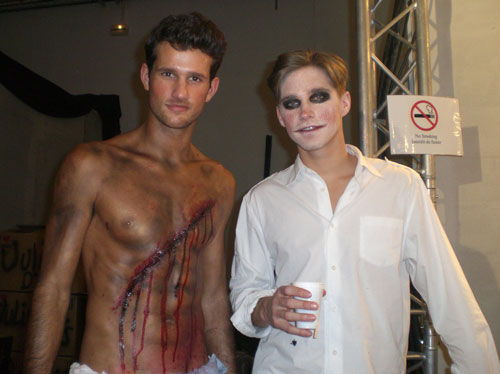 Major Model Management's Terron and Travis get their "makeup" at Galliano.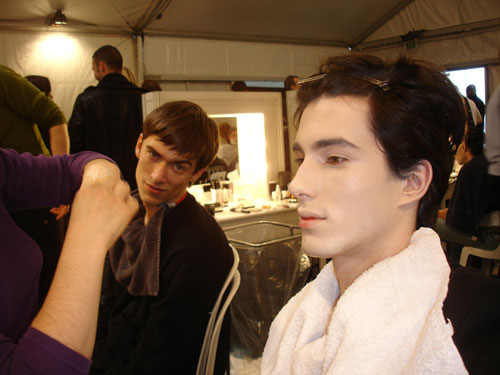 Backstage at Dior Homme. With Jonathan Hubert (Ford Models, Ford Models Europe) arching a brow on left and Fernando/Public Image Worldwide,Success Models, Why Brazil all whited out, on right. Pics courtesy of Fernando and Rosie/O2Wpro.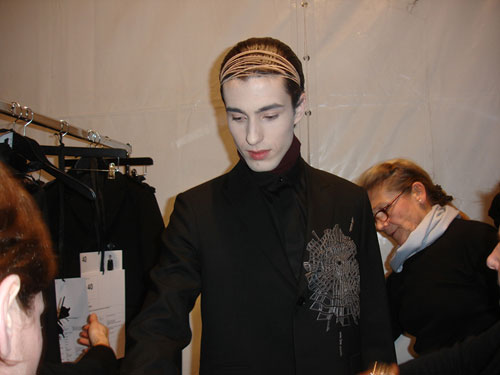 First looks for Fernando. Love the shattered glass pattern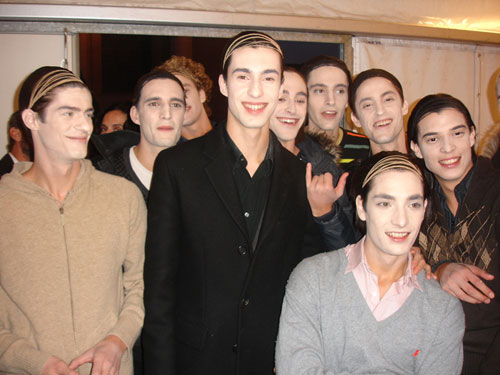 Dior pale males for FW08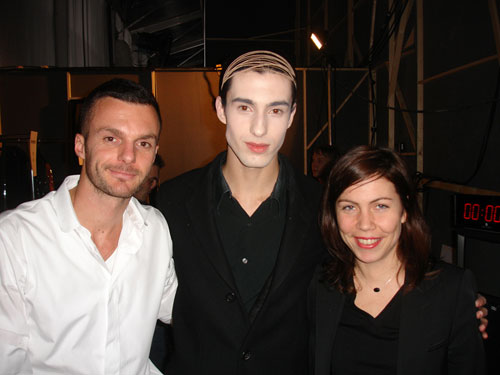 Fernando, superstar designer Kris van Assche for Dior Homme, and friend.