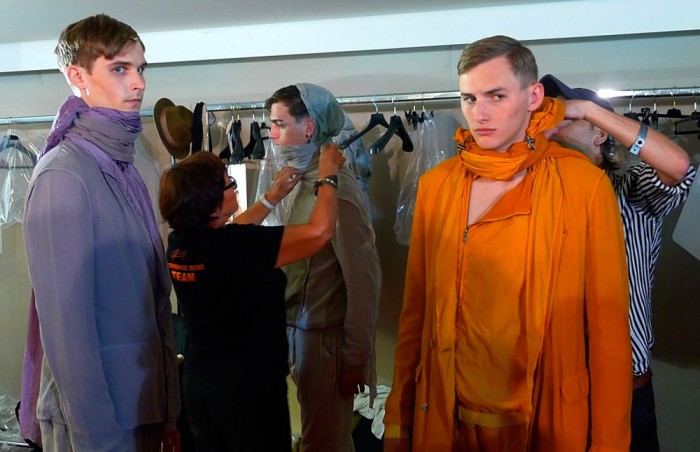 Alber Elbaz and Lucas Ossendrijver have made a name for themselves designing menswear for Lanvin with their collective eye for color, texture, and form—a talent on full display in the house's Spring 2012 collection. Shown under the soaring rotunda of the gorgeous Bourse de Commerce, the clothes demonstrated a flair for elegance and a structure that marked a further evolution away from the soft silks and loose silhouettes that previously defined the label.
The show opened with a series of looks in leather and other sober fabrics that marked a new simplicity—gone were the drawstring waists and decorative flaps of before, replaced by clean lines and sharp cuts. These were pieces, in soft neutrals and barely-visible pastels, that looked ready for a trek across the desert, a locale it would've been hard to imagine the Lanvin man finding himself before. Then color began to replace the browns and grays—a look in lilac, one in mustard, another in teal—before a series of perfectly cut, eye-popping suits, in burgundy and periwinkle and sunflower among other hues, that were immensely desirable. A return to a palette of grays followed, with bold shoulders, before a short dip into '50s-style colorblocking that made way for the sharp military jackets and globetrotting hodgepodge of prints that closed the show.
The references throughout the collection were numerous, pulling from centuries of history and all corners of the world, but as the models returned again for the finale, stomping up the staircase that rose through the marble floor, circling around to a triumphant anthem, the eclecticism found its unifying thread. Elbaz and Ossendrijver looked in every direction for inspiration, but made every item look unimpeachably current. The clothes were evocative and nostalgic, remembrances of lost times and faraway locales, but they were very much for the here and now.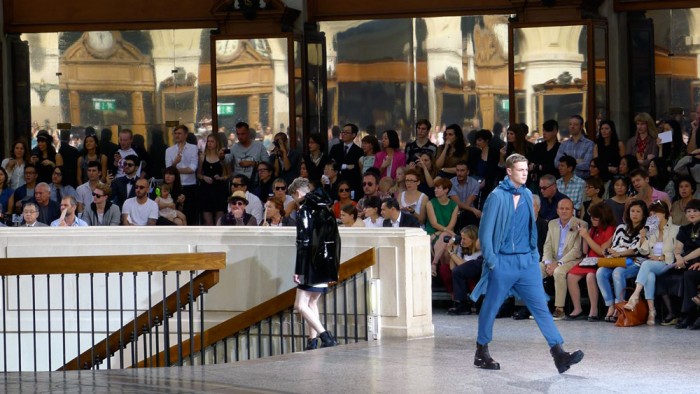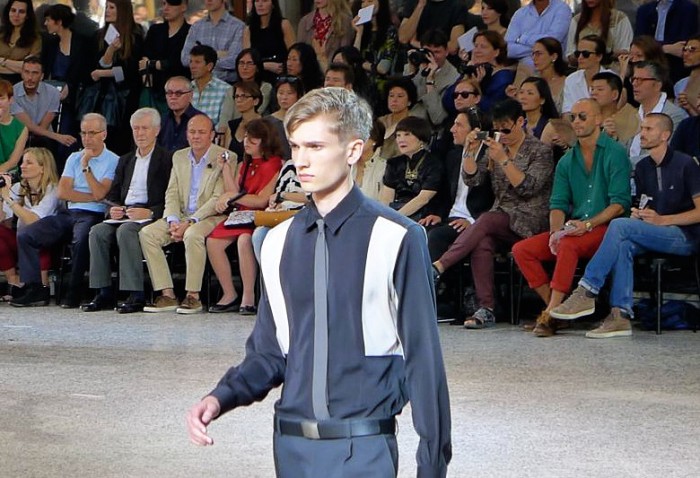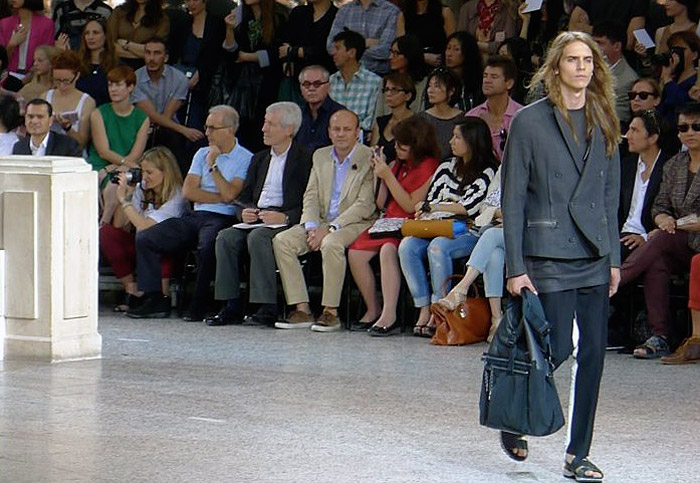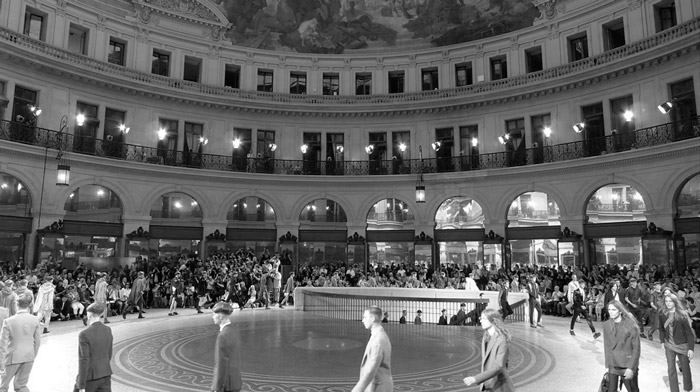 Text and photos by Jonathan Shia
View the entire collection at Style.com