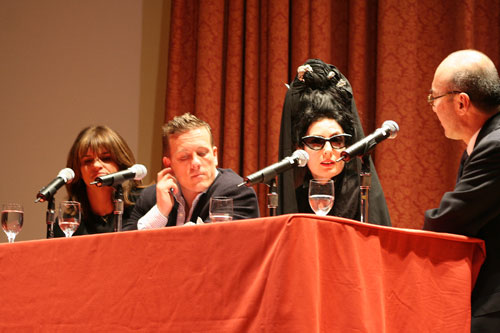 Cathy, Scott and Diane with moderator Harold Koda (curator in charge of the Costume Institute at the Metropolitan Museum of Art). Photo by MDC.
When an institution as venerable as the Metropolitan Museum of Art hosts a panel discussion about fashion and blogging, you know that the impact of the Internet has finally hit maximum fashion velocity. OTM stopped by to catch the 3 panelists in person; Cathy Horyn (NY Times fashion critic, On the Runway), Scott Shuman (The Sartorialist) and Diane Pernet (A Shaded View on Fashion). Areas covered; the importance of a strong vision or voice; how the worlds of journalism and fashion are changing, the significance of bringing not just opinion but information to a blog, how comments by posters should remain on point, and many others.
Scroll down for videos of Scott and Cathy's.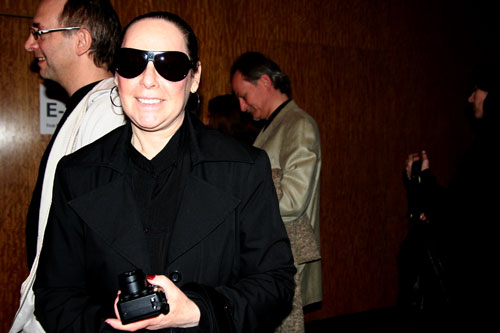 Fashion and celebrity photographer Roxanne Lowit attending the event.
Cathy Horyn, the original "unflinching and acerbic" fashion critic for the New York Times.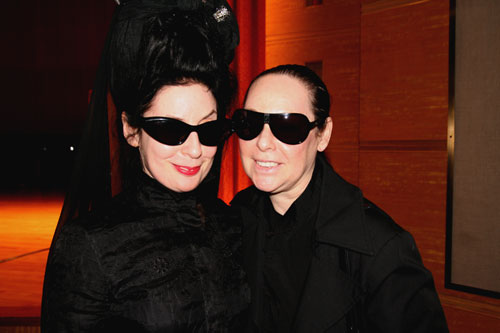 Roxanne supports longtime friend Diane Pernet.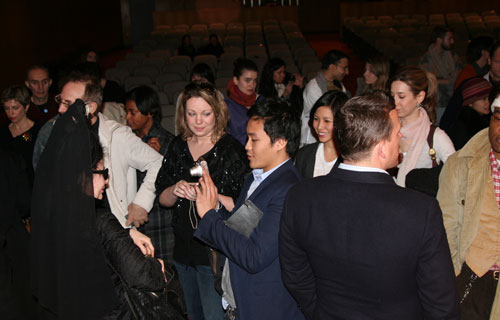 Mixing with the fans.
Scott Shuman of The Sartorialist fame. We love his shots in the new Paris Vogue.
Your web browser needs to be able to display iframes to view this video. We recommend using Firefox
Your web browser needs to be able to display iframes to view this video. We recommend using Firefox