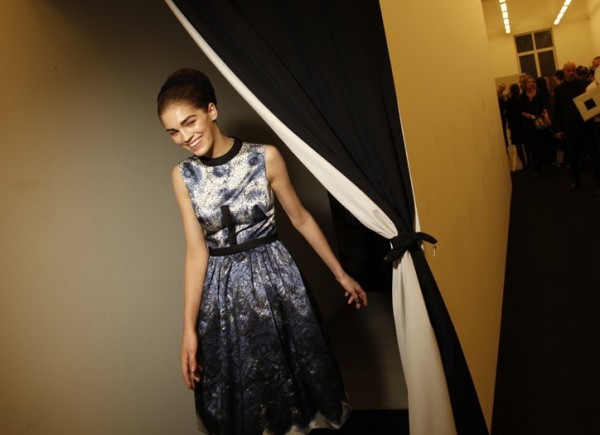 The focus of Prada's immaculate fall collection was femininity: both the classically styled shapes and the winning selection of models, represented this ideal perfectly. Given that Prada is the Milan show to watch for casting and everyone expects to be wowed by the line up, anticipation is always high. This season Russell Marsh, Miuccia and co managed to surprise us all with their mix of VS Angels and incredible new faces.
The big story of the show has to be, Samantha Gradoville, the lovely Nebraskan who opened and closed. Harking back to the refined beauty of former Prada openers like Daria Werbowy and Elise Crombez, but with a charm all her own, Samantha is sure to go very far.
Sam wasn't the only new face at Prada: Hungarian beauty, Barbara Palvin made her runway debut at the show, what better way to kick off a catwalk career. Argentinian Carla Gebhart, continued a winning streak that started in London, with an appearance at Prada and Finland's Kirsi Pyrhonen, looked perfect in Miuccia's designs.
Even though the newcomers made a strong showing, some of the most memorable moments involved familiar faces. It was wonderful seeing both Joan Smalls and Rose Cordero, on the catwalk, the more diversity the better. The addition of Doutzen Kroes and Lara Stone, added another layer of interest as well – what better way to show a the real world potential of a collection, than to utilize women with varying body types?
With such a cutting edge cast and so many incredible models to choose from, it will be very interesting to see the direction Prada goes in come campaign season…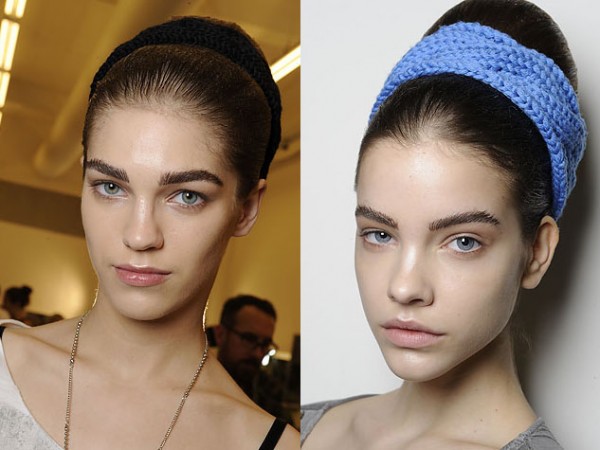 Samantha Gradoville and Barbara Palvin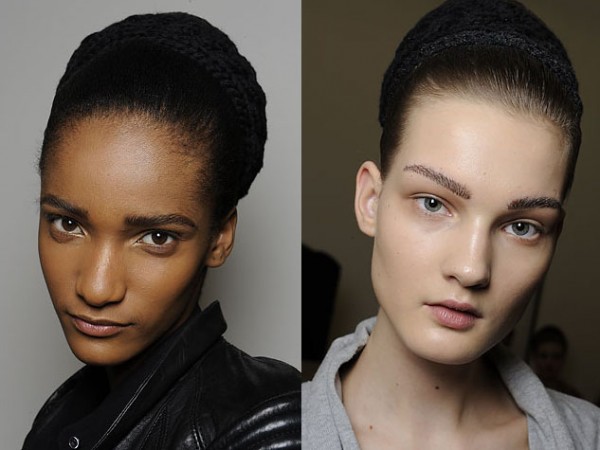 Rose Cordero and Kirsi Pyrhonen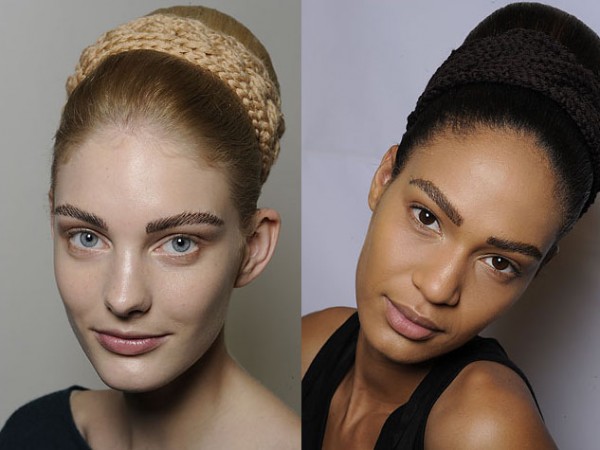 Patricia van der Vliet and Joan Smalls