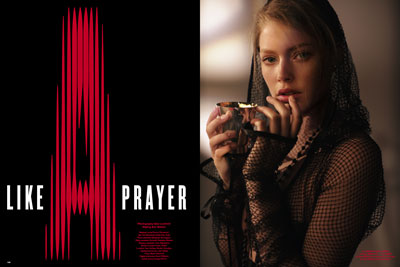 Doutzen/DNA (NY), Women (Milan). Ph Glen Luchford of V Magazine for V 38
Dutch stunner Doutzen had the shimmer of inevitable stardom when we first glimpsed her as a MOTW. Now here she is, in all her glory as seen in this exclusive preview of the glamarous new issue of V magazine. It's been years since a face this gorgeous has graced the business and as Stephen Gan, V Magazine Editor in chief and Creative Director told OTM, Doutzen really is the girl of the moment! Now that's what we call a clear endorsement!
Check out www.vmagazine.com for more glimpses of this must-have issue!