In the last edition of Memorable Moments we share the inside world of F/W 2014 as seen through the models that were runway favorites. See the previous MM here !

Photos by Ricky Phan
Creative Direction/Production by Kegan Webb
Grooming by Lacy Redway using Oribe Haircare
---
Francisco Lachowski
HOMETOWN: Curitiba, Brazil
FW14 HIGHLIGHTS: Canali, Emporio Armani, Etro, Giorgio Armani, Michael Bastian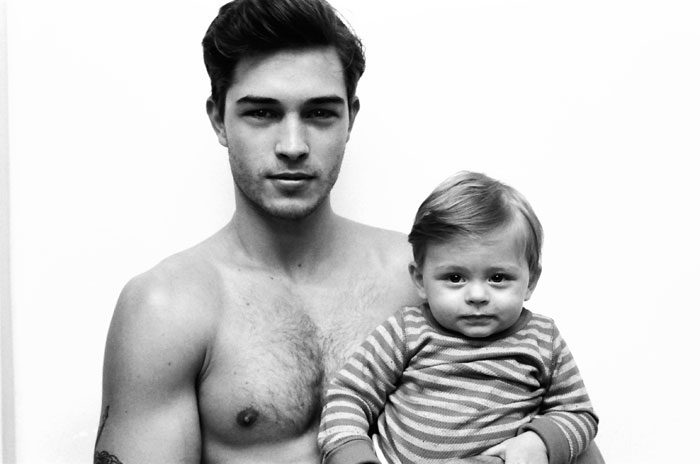 MEMORABLE MOMENT: Ever since I became a model I've been collecting a lot of memorable moments all over the world. Yet the biggest one was when I met my wife Jess in Japan, and it all led to the birth of our handsome son Milo. Now we've been working and enjoying our lives in harmony with our little one.
---
Guerrino Santulliana
HOMETOWN: Gooik, Belgium
FW14 HIGHLIGHTS: Berluti, Bottega Veneta, Diesle Black Gold, DKNY, Duckie Brown, Ermenegildo Zegna, Fendi, Hermes, Kenneth Cole, Jil Sander, John Varvatos, Louis Vuitton, Neil Barrett, Patrik Ervell, Ports 1961, Public School, Raf Simons, Richard Chai, Salvatore Ferragamo, Robert Geller, Y-3, Z Zegna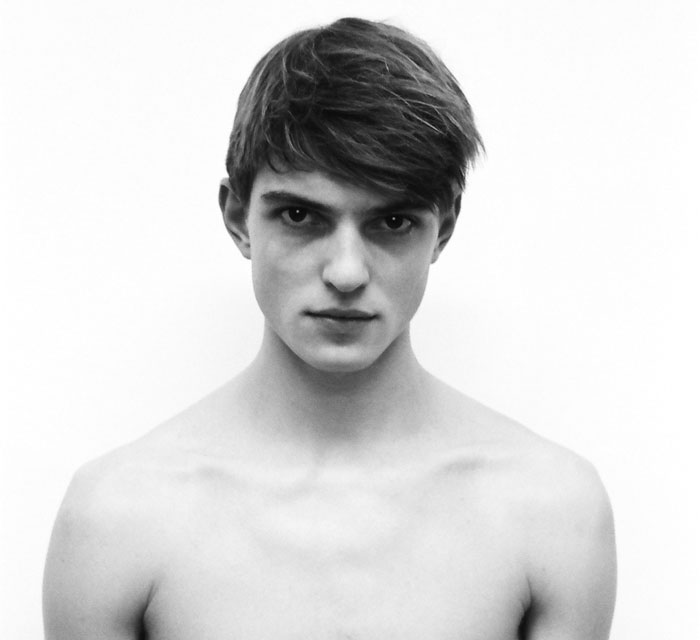 MEMORABLE MOMENT: I don't have just one memory. I really like to have fun with the photographers that ask to take my picture when I am leaving a show. I also have a lot of fun with my good friend Dennis Van Steenwinkel. He is also Belgian, and we've been traveling together since Paris.
---
Joe Collier
HOMETOWN: Manchester, UK
FW14 HIGHLIGHTS: 3.1 Phillip Lim, Cerruti, Dolce & Gabbana, Ermenegildo Zegna, Etro, Fendi, John Galliano, John Varvatos, Kenneth Cole, Porsche Design, Public School, Robert Geller, Salvatore Ferragamo, Thom Browne, Z Zegna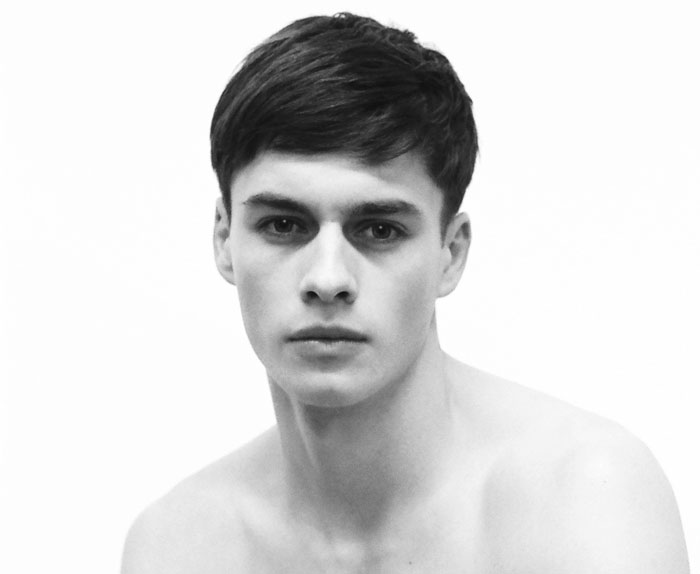 MEMORABLE MOMENT: My favorite moment of fashion week was the Martinez Brothers playing at the Givenchy party in Paris. I've seen them play a load of times back home in Manchester. They headlined the party in Paris, which was a top night, and all the boys back home were well impressed.
---
Laurie Harding
HOMETOWN: London, UK
FW14 HIGHLIGHTS: Alexander McQueen, Dior, Dries Van Noten, Duckie Brown, Ermenegildo Zegna, J.W. Anderson, John Galliano, Louis Vuitton, Neil Barrett, Opening Ceremony, Patrik Ervell, Prada, Richard Chai, Rag & Bone, Robert Geller, Thom Browne, Tim Coppens, Topman, Z Zegna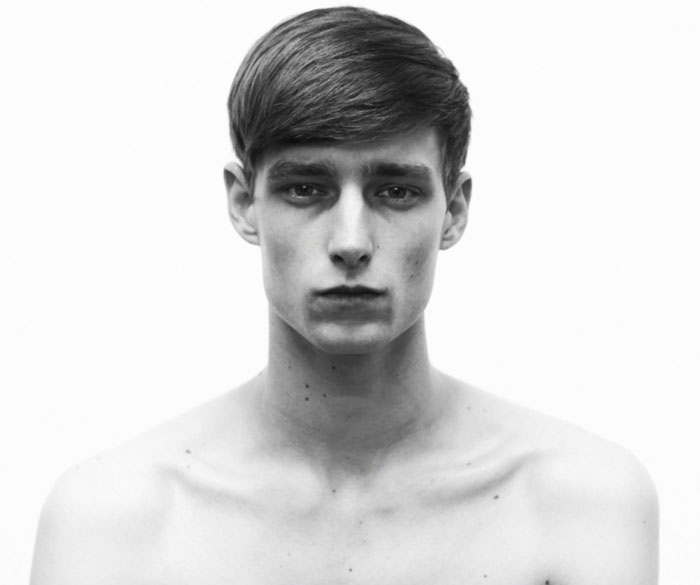 MEMORABLE MOMENT: Other than a few cheeky selfies with the likes of Will Smith and others, I'd have to say my best moment so far came when I first started. I'm still a newbie, but when I was scouted roughly seven months ago it was one week before the London Spring/Summer 2014 shows. I jumped into castings immediately, and a few days later I ended up opening London Fashion Week. I opened and closed for Lou Dalton. It was the first show of the season, my first walk, and I was the first boy out. It was INSANE! I made the Top Newcomers List on models.com, quit my job and never looked back. It was the best decision I ever made, and life hasn't been the same since.
---
Louis Steyaert
HOMETOWN: Brussels, Belgium
FW14 HIGHLIGHTS: Acne, Belstaff, J.W. Anderson, Missoni, Richard Chai, Robert Geller, Roberto Cavalli, Salvatore Ferragamo, Tom Ford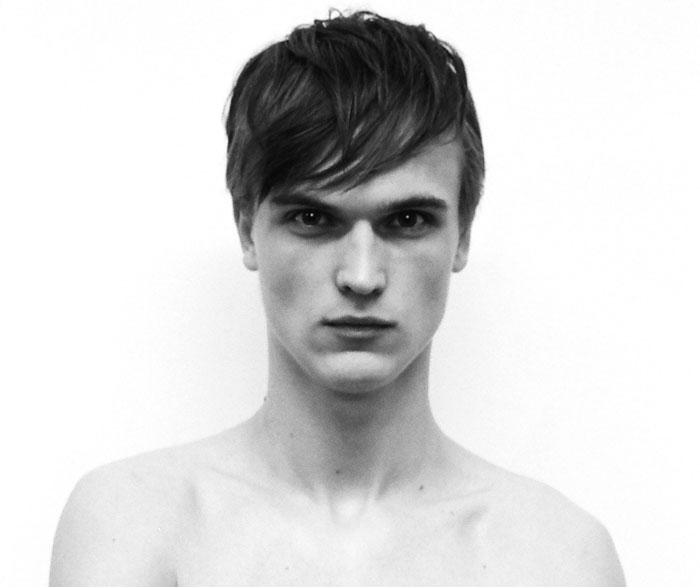 MEMORABLE MOMENT: My most memorable moment this past season was probably when I was woken up around 6AM by Adam from Tom Ford. He said to me, "Jump in the shower, look fresh, and take a car to the show." It was so early in the morning I did not know at all what was happening. The show was great, but I went straight to bed after that!
---
Luca Stascheit
HOMETOWN: Cologne, Germany
FW14 HIGHLIGHTS: 3.1 Phillip Lim, Billy Reid, Dior, Ermenegildo Zegna, Gucci, Hermes, Jil Sander, Kris Van Assche, Michael Kors, Neil Barrett, Rag & Bone, Richard Chai, Roberto Cavalli, Salvatore Ferragamo, Tim Coppens, Valentino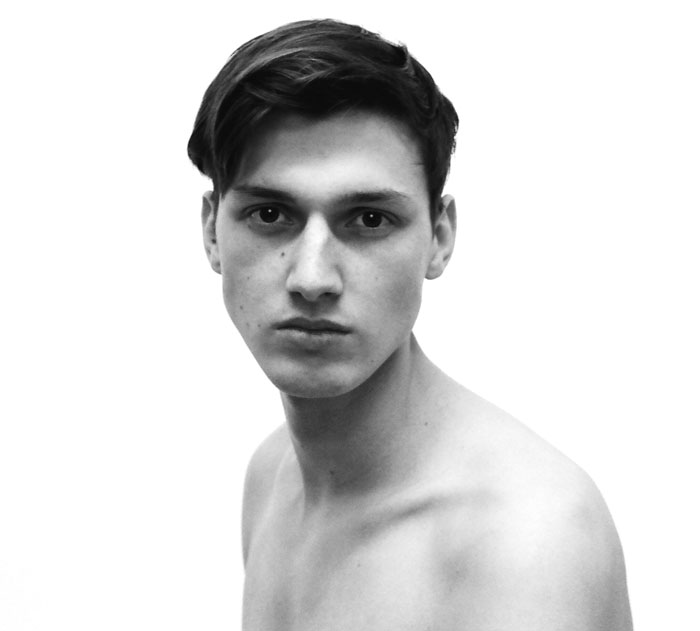 MEMORABLE MOMENT: My most memorable moment was in Tokyo when I was put on option for the Gucci campaign. At that time I was with my Japanese manager in the car on the way to castings. I only understand a few Japanese words, but one of those words was "maji de," which means "really?!" After the call my manager turned around smiling and said I wouldn't have any castings that day. I had to fly to Rome! That moment was so special because all you can do as a model is try to stay healthy and wait for incoming options. Two years of waiting and then that great feeling of booking my first big campaign.
---
Lucas Cristino
HOMETOWN: Leopoldina, Brazil
FW14 HIGHLIGHTS: DKNY, Louis Vuitton, Missoni, Rag & Bone, Richard Chai, Z Zegna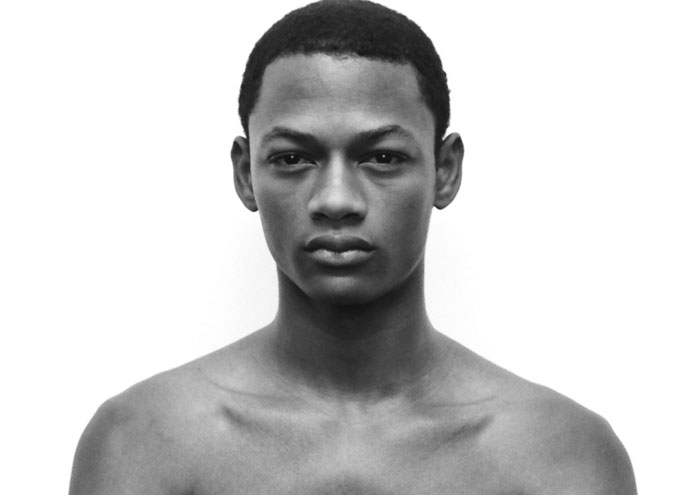 MEMORABLE MOMENT: Finding out while I was in Milan that I was confirmed for the Louis Vuitton show in Paris was really memorable because I had never been to Paris before. The setup for the catwalk was so cool and when I started walking, I saw Will Smith watching from the front row!
---
Mariano Ontañon
HOMETOWN: Luján, Buenos Aires
FW14 HIGHLIGHTS: Dolce & Gabbana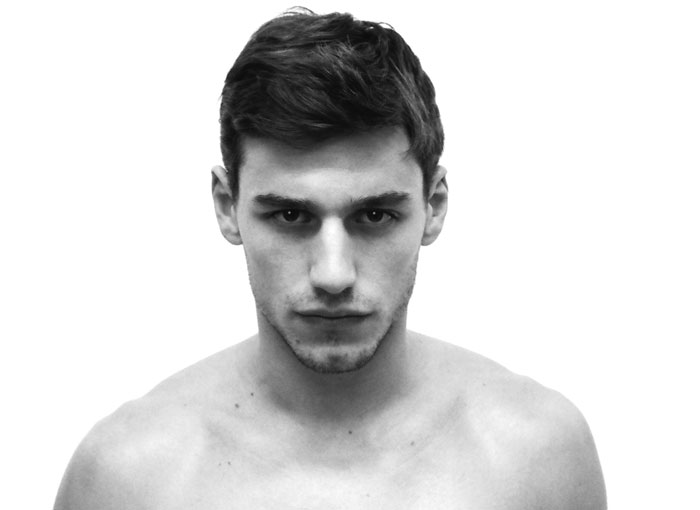 MEMORABLE MOMENT: During the rehearsal the day before the Dolce & Gabbana show they told me that I was going to be opening the show. I was nervous at first, but the next day everything went really well.
---