In our first installment of "Memorable Moments" for the guys, we catch up with a few of our favorite catwalkers and relive their memorable moments from the past season and seasons prior. Tune in below as they give us an exclusive sneak peek into the shows, castings and fittings, backstage mayhem, and all the moments in between that make it all worthwhile.

Photos by Ricky Phan
Creative Direction/Production by Kegan Webb
Grooming by Lacy Redway using Oribe Haircare
---
Andreas Lindquist
HOMETOWN: Copenhagen, Denmark
FW14 HIGHLIGHTS: Burberry, Kris Van Assche, Lanvin, Louis Vuitton, Opening Ceremony, Patrik Ervell, Robert Geller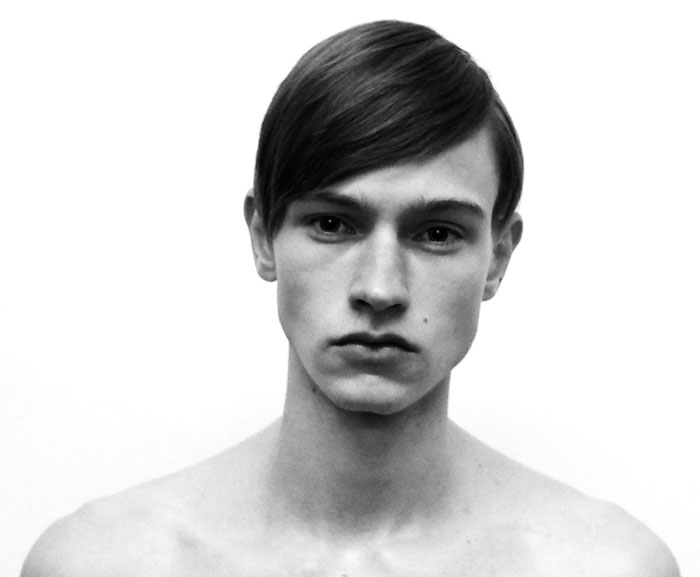 MEMORABLE MOMENT: I was backstage at the Lanvin show, and the casting director told us to get dressed for the show. Backstage photographers usually find these moments interesting, but suddenly they all rushed away to something else that had caught their attention. It was Will Smith backstage talking to the Lanvin designer Lucas Ossendrijver. I have to admit that I'm a huge fan. Seeing Will Smith in person was kind of crazy and made me realize that this was a big deal. The Lanvin show itself ended up amazing as well – the stage, the styling and design of the clothes were great.
---
Abel Van Oeveren
HOMETOWN: The Hague, Netherlands
FW14 HIGHLIGHTS: Billy Reid, Bottega Veneta, Burberry, Dior, DSquared2, Gucci, Jil Sander, Kris Van Assche, Louis Vuitton, Neil Barrett, Porsche Design, Prada, Raf Simons, Rag & Bone, Richard Chai, Salvatore Ferragamo, Tim Coppens, Topman, Valentino, Y-3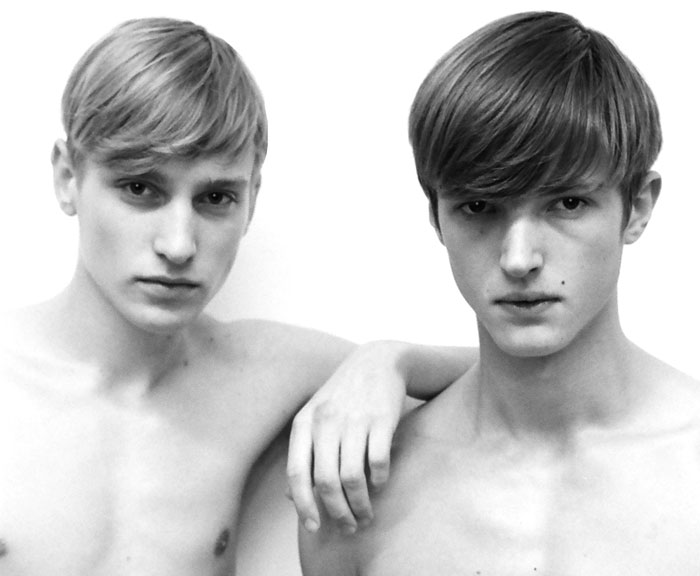 MEMORABLE MOMENT: My most memorable moment is Jeroen Smits (on the left) giving an autograph to Flower Mak (world famous on Instagram) who flew all the way from Asia to see Jeroen. I hope they get married one day.
---
Andre Bona
HOMETOWN: União da Vitória, Brazil
FW14 HIGHLIGHTS: Cerruti, Fendi, Jil Sander, John Varvatos, Robert Geller, Salvatore Ferragamo, Tom Ford, Y-3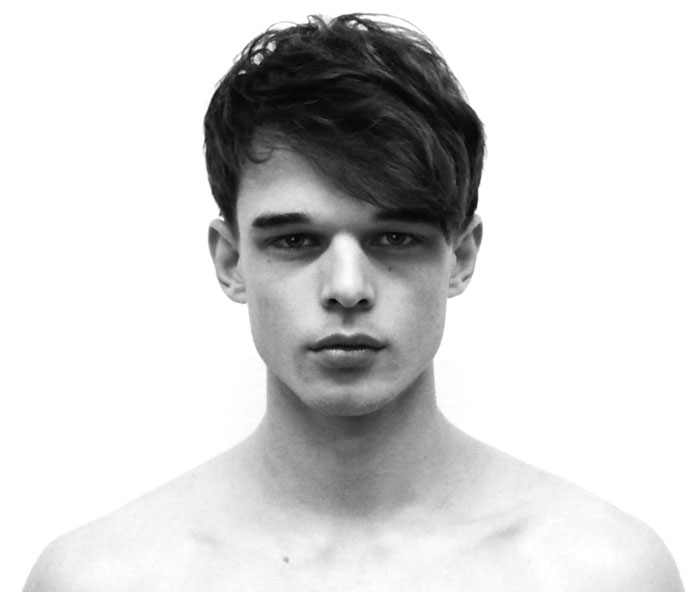 MEMORABLE MOMENT: During the John Varvatos show in Milan this season, I got to meet KISS backstage. It was a great experience meeting such rock legends and not something I expected to happen at a fashion show!
---
Andrew Westermann
HOMETOWN: Cologne, Germany
FW14 HIGHLIGHTS: Dries Van Noten, Louis Vuitton, Raf Simons, Tom Ford, Valentino, Y-3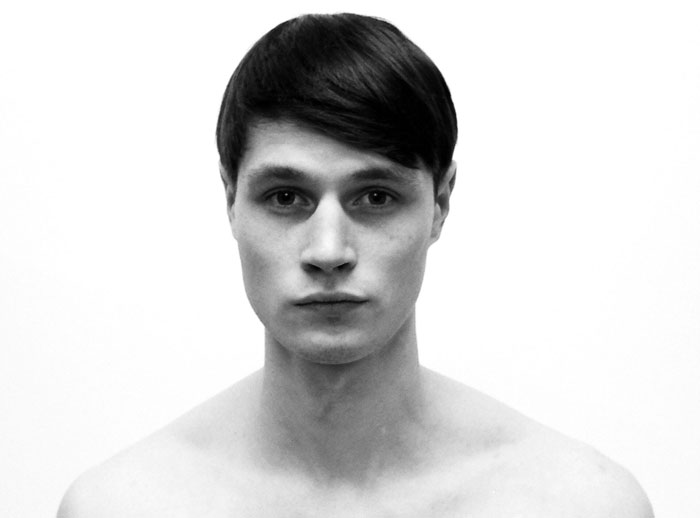 MEMORABLE MOMENT: The whole experience of fashion week is always going to be something I remember. All the people I've met. New friends that have become best friends. The many, and I mean many hangovers. Seeing almost the same guys at every show that you are familiar with. I know everyone is kind of happy to go home after, but I also know everyone can't wait to see each other at the next one.
---
Arran Sly
HOMETOWN: Hollesley, UK
FW14 HIGHLIGHTS: Calvin Klein, Cerruti, Dolce & Gabbana, DSquared2, Porsche Design, Versace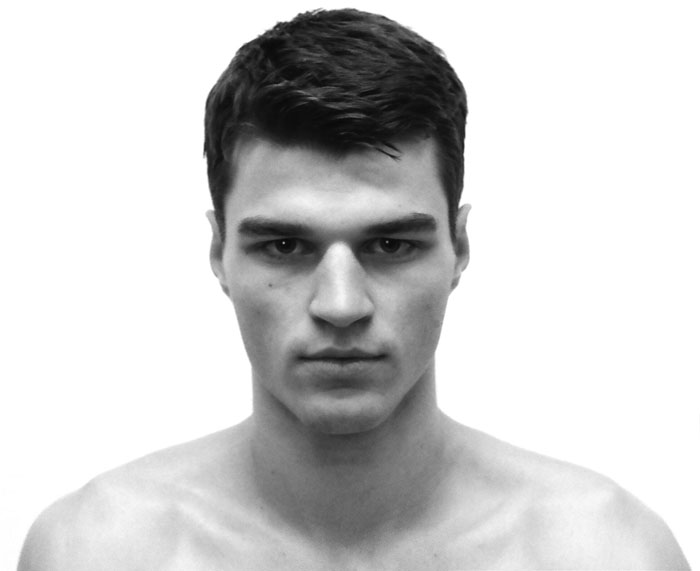 MEMORABLE MOMENT: My most memorable moment from the Autumn/Winter 2014 season occurred during the DSquared2 show in Milan. Always entertaining to watch, let alone be in, the theme this year was "psychiatric prison ward." On the day prior to the show, the twins called me in and informed me that I'd be playing the role of the "crazy guy in a straitjacket." Why they chose me for this part, I don't know. Maybe I give off an aura of mental instability. Anyway, I was told to act drugged out, eyes rolling and head sloshing, as I was to be dragged along by two hospital prison wardens played by Matt Woodhouse and Lukas Katinas.
As the show began – room in darkness – Matt, Lukas, and myself were hidden at the bottom of the runway. Eerie music commences, lights up, and along the runway we go. Safe to say no one was expecting that. A quick change backstage for my look, then again into the straitjacket to close, and that was that. A memorable moment for its irregularity as well as its enjoyment.
---
Bertold Zahoran
HOMETOWN: Békés, Hungary
FW14 HIGHLIGHTS: Givenchy (Exclusive)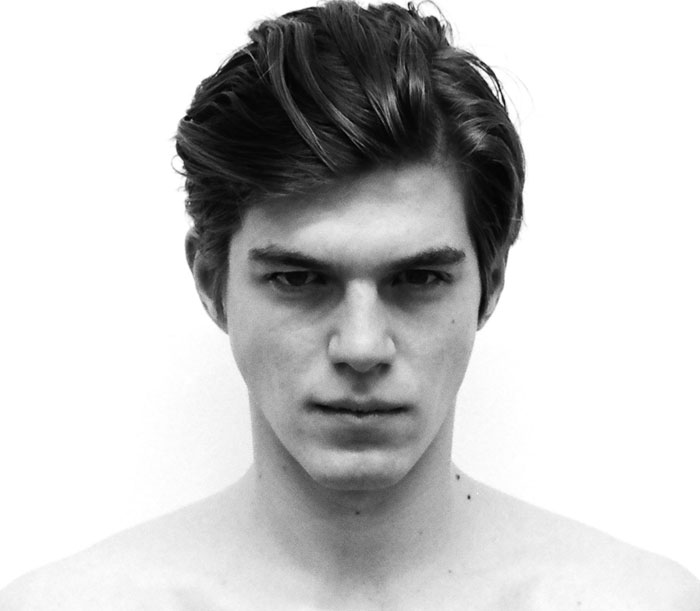 MEMORABLE MOMENT: When I started modeling I dreamed about doing big shows like Givenchy, but I never thought that I would open the show in my first season, or ever. When they confirmed the first look on me I was the happiest guy in the world. Dreams do come true. The show was unbelievable; I think I forgot to breathe when I was on the runway.
---
Chris Beek
HOMETOWN: Amsterdam, The Netherlands
FW14 HIGHLIGHTS: Billy Reid, Bottega Veneta, Burberry, Canali, Cerruti, Dries Van Noten, Neil Barrett, Prada, Roberto Cavalli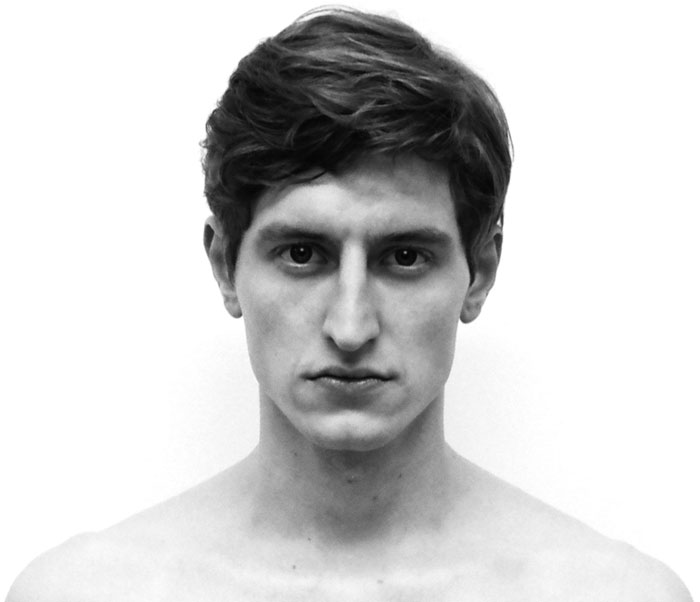 MEMORABLE MOMENT: Ludovico Einaudi played the piano at the Canali show this season. Before the show he was practicing, and it was like a private concert! The whole setting with the music made it one of the most memorable moments for me.
---
Conrad Bischoff
HOMETOWN: Manasquan, New Jersey
FW14 HIGHLIGHTS: Prada (Exclusive)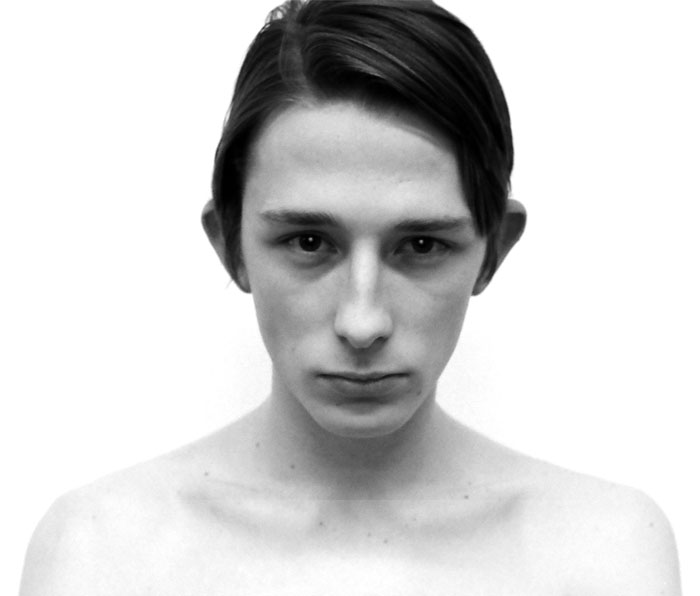 MEMORABLE MOMENT: Being Prada exclusive for my first show was an altogether memorable experience, but one of the best moments had to be seeing Mrs. Prada for the first time. Some of the guys and I were just having dinner at the office, and she sat down casually across from us. I totally froze up knowing who she was, but the other guys didn't recognize her and continued as if nothing had happened. It was really surreal seeing someone in person who represents so much, and we had a good laugh after she left and I told the guys who she was.
---
Conrad Bromfield
HOMETOWN: Kingston, Jamaica
FW14 HIGHLIGHTS: Corneliani, Bottega Veneta, Gucci, Hermes, Michael Kors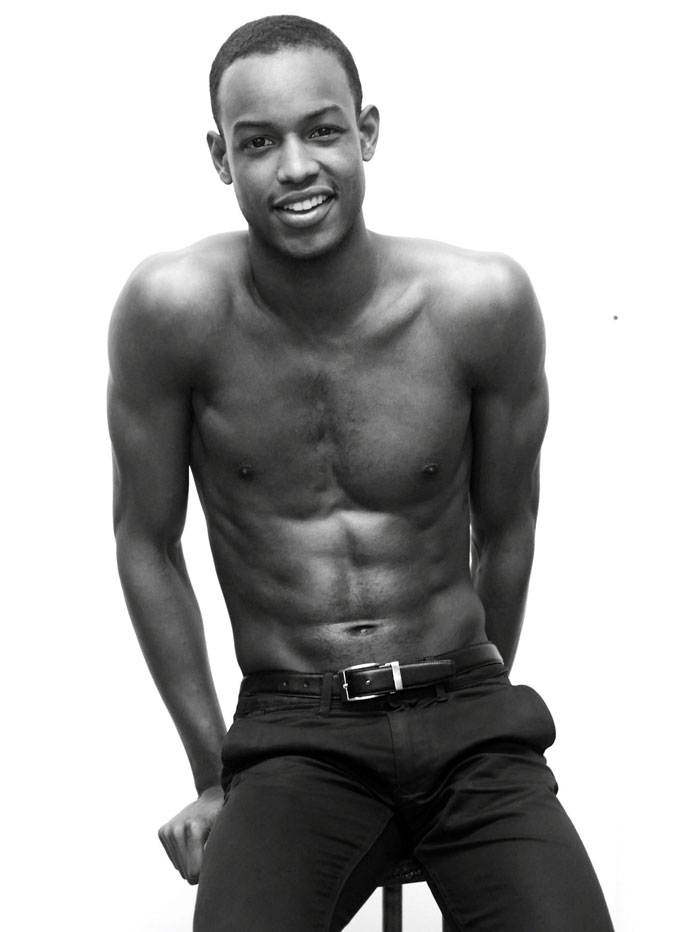 MEMORABLE MOMENT: One of my memorable moments was a grand day walking about the streets of New York with my mom. After checking out all the stores and eating a lovely dinner, I brought her to the corner of 6th Avenue and 20th Street, where right across the street stood a huge picture of my Tom Ford eyewear campaign. The look on her face was nothing shy of priceless. To see her smile from ear to ear was enough to etch that memory in my mind for a lifetime.
---