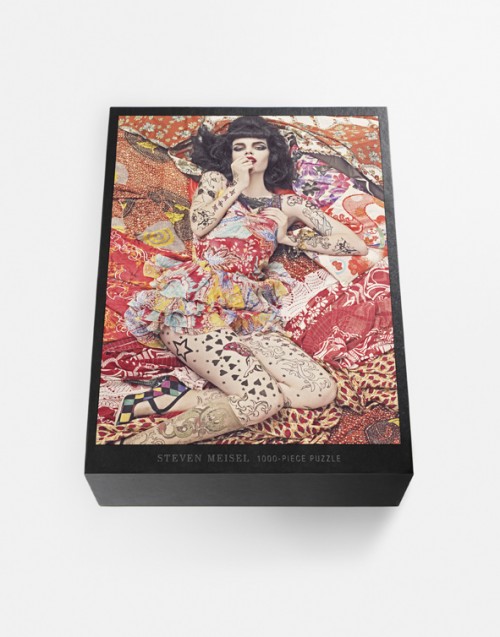 Fashion fanatics remember Steven Meisel's Vogue Patterns story as being one of the editorial high points of 2007. The lively shots of top models in clashing prints was a bold exploration of fashion possibility and easily one of Meisel's most memorable Vogue Italia edits.
Never one to rest on his laurels, Meisel expands into fresh territory mixing fashion escapism and playful diversion into a collaboration with Editions Ricordi, makers of fine jigsaw puzzles. Taking the beguiling image of Meghan Collison as a tattooed pinup and turning it into a 1000 piece puzzle is an inspired idea and is sure to be a delight for collectors.
The limited edition puzzles (only 1,000 will be created and signed by Meisel) will be sold at fashion meccas Barneys New York and Colette and are available for pre-order at Art & Commerce.
Photo courtesy of Art and Commerce