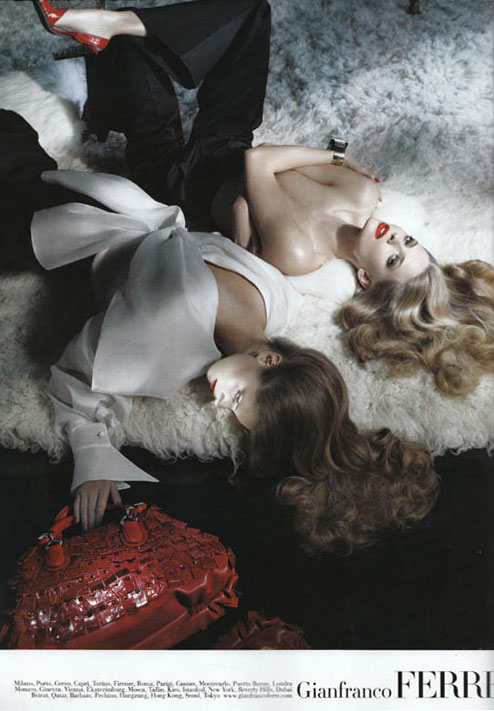 Malgosia Bela and Julia Stegner. Ph: Steven Meisel for Gianfranco Ferre, F/W08. (Malgosia/Next, Julia/Women NY and Milan, Storm London, Marilyn Paris, Louisa Germany, Unique Denmark)
Bring on the glamazons as Julia Stegner and Malgosia vamp it to the max in the Ferre FW 08 ads. See! The new school supermodels can rock it out too!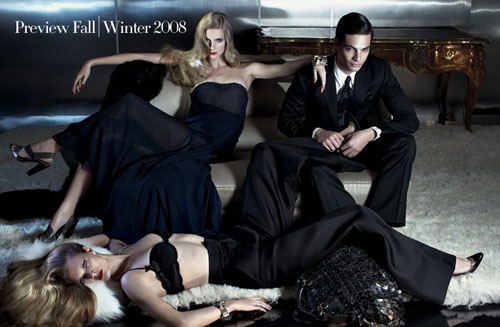 Malgosia and Julia. photo from Ferre's website.