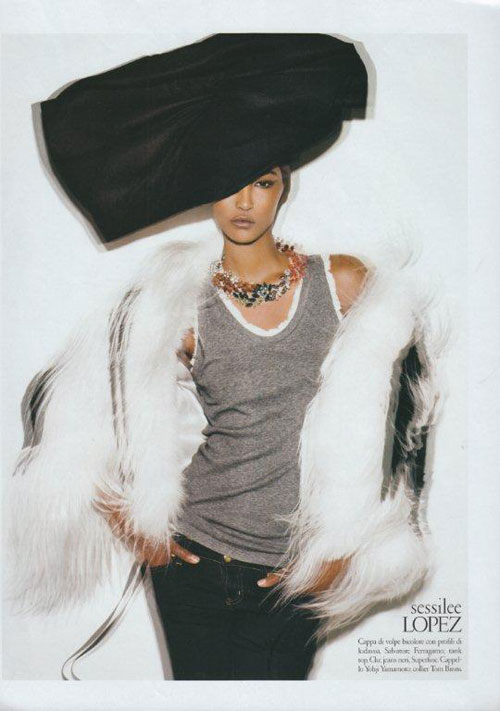 Sessilee/Major Model Management. Ph: Steven Meisel for Vogue Italia, July 08.
The Cinderella story of the long awaited July Vogue Italia has got to be that of Sessilee Lopez with her turn in this astonishingly beautiful Only Girl edit shot by Meisel. The rigor and dedication, the finely tuned detailing of the lighting, hair, makeup and styling, and finally the emotional investment evident in these photographs is literally a case of a gorgeous girl finally getting the chance to show her stuff. You can almost feel that everybody in the room, and most certainly Sessilee KNEW that this shoot was a moment. Here is an exclusive look at the full edit as well as Sessilee's cover and single color portrait.
Fashion editor: Karl Templer, makeup: Pat McGrath.