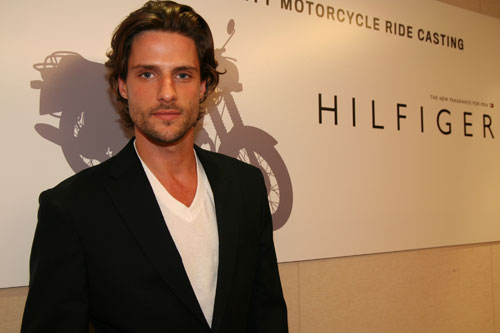 Tommy Dunn/Ford Models. Ph: MDC
When we heard that Tommy Dunn was a judge for the GQ/Tommy Hilfiger casting, OTM made sure to be there to interview the aptly named New York native. The casting, held at the sleek GQ offices at 4 Times Square, is for a charity motorcycle ride with Mr. Hilfiger celebrating Tommy Hilfiger week at Macy's Herald Square. Sept 9th, the ride, will be part of the launch of Hilfiger, his new men's fragrance. Tommy, part of the whole wave of male models who look like men, talks to us about growing up, riding motorcycles and being a judge for Tommy Hilfiger. See video and more pics below.
[flashvideo filename=https://v.models.com/oftheminute/images/2008/08/gq-motorcycle.mov image=https://i.models.com/oftheminute/images/2008/08/otm-video.gif /]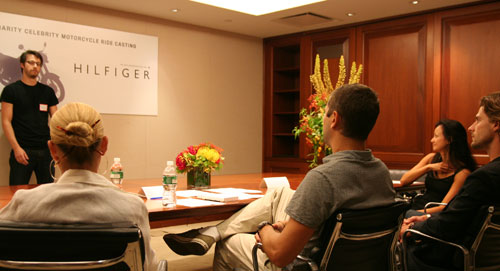 The judges interview a candidate on his motorcycle experience, favorite clothes to wear and what fragrance he wears.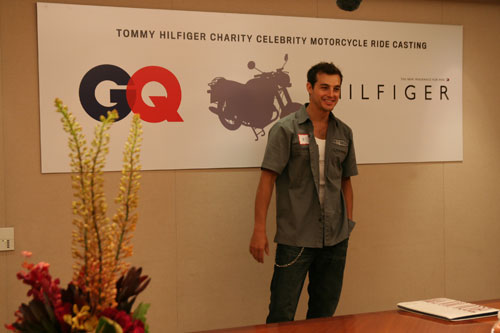 Avid motorcycle enthusiast, Damon Willis from Major, is a hit with his Southern charm.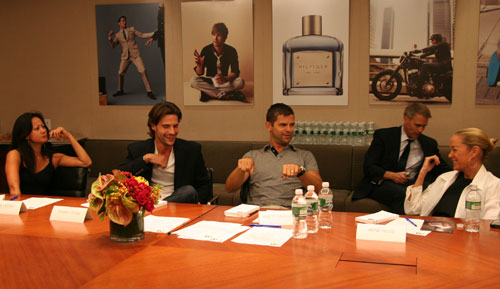 The judges, Julie Leong and Anne from Tommy Hilfiger, model Tommy Dunn and GQ Style correspondent Brett Fahlgren relax in between meeting the candidates.