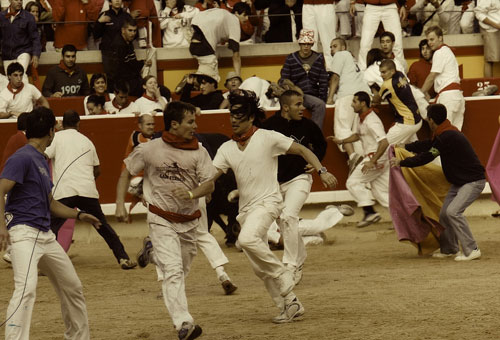 Greg Chan runs for his life (in the middle with hair covering face).
When OTM ran into Wilhelmina agent Greg Chan at the Milk 10 year BBQ, we found out that he just got back from the running of the bulls in Pamplona with models/brothers Kelly and Nicholas Rippy. Not knowing what adventurous souls they all were, we coaxed Greg into sending us some pics from the famous festival. Definitely not your ordinary weekend relaxing at homes!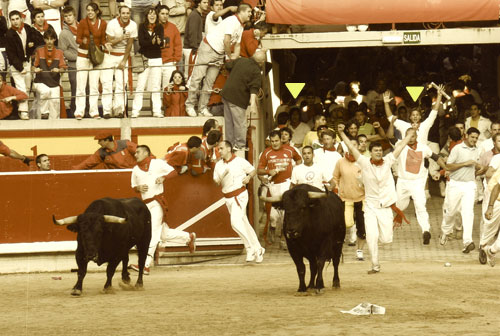 Entering the arena. Left yellow arrow: Greg Chan. Right arrow: Nicholas Rippy (hands in the air)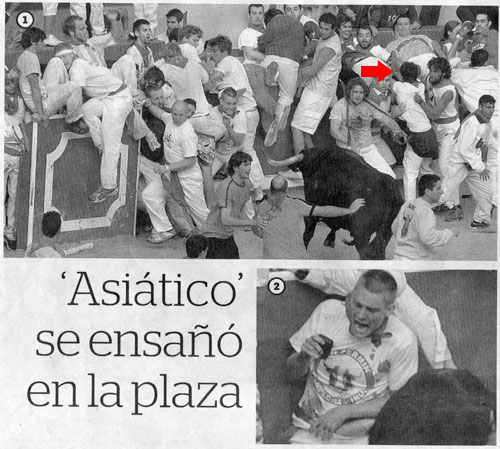 From the local paper. Red arrow: Kelly Rippy scrambles out of the way.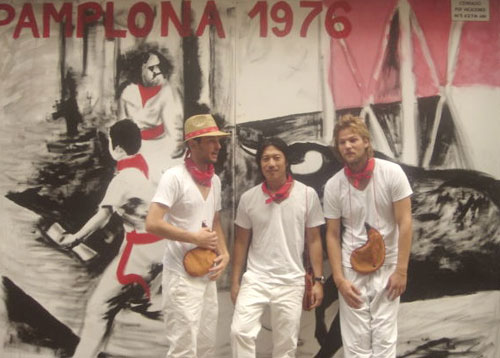 The new adrenaline rush for models and agents. Kelly, Greg and Nicholas in their traditional attire.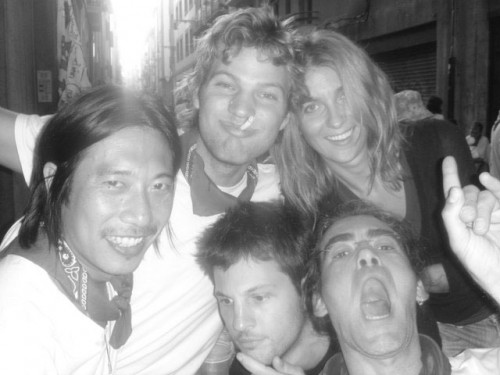 Celebrating life! Greg, Nicholas (on top), Kelly (on bottom looking away) and 2 friends.