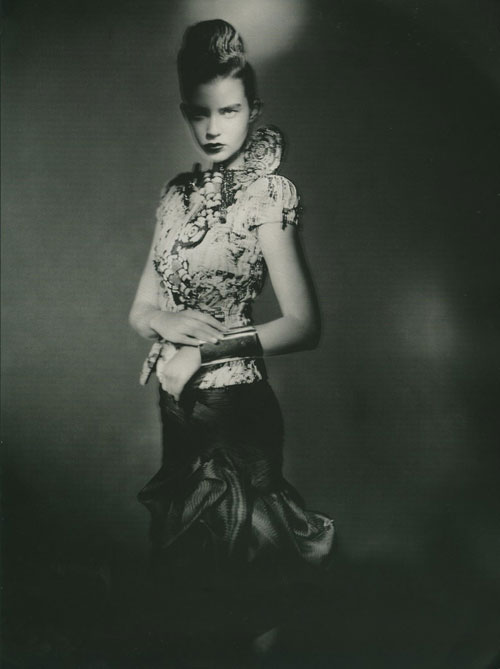 Ali Michael/DNA Models. Photo: Paolo Roversi for Vogue Italia, March 08. Picture courtesy of DNA.
Modeling and fashion stories from the last week
-Our favorite Ali Michael take, from JD Ferguson's blog. Her interview for MSNBC, from COACD.
–IMG and Vmag's racy shoot, from The Cut.
-Former CK model Heather Stohler perishes in a fire, story from tFs.
-Sean Avery interns at American Vogue, from Fashionista.
-Marissa Miller is at the top of the heap on Maxim's top 100 list.