Continuing our favorites of the season, here are a few shows we loved from Milan and Paris. Make sure to tell us what your personal favorites were in the comments and check out what we loved from NY and London too!
MILAN

PRADA
Miuccia Prada is a mix master; blending styles, genres, prints, patterns and influences together like no one else to create a collection that is cohesive and on point every season. Spring's collection was a quintessentially Miuccia melange of styles, but it all came together and looked phenomenal.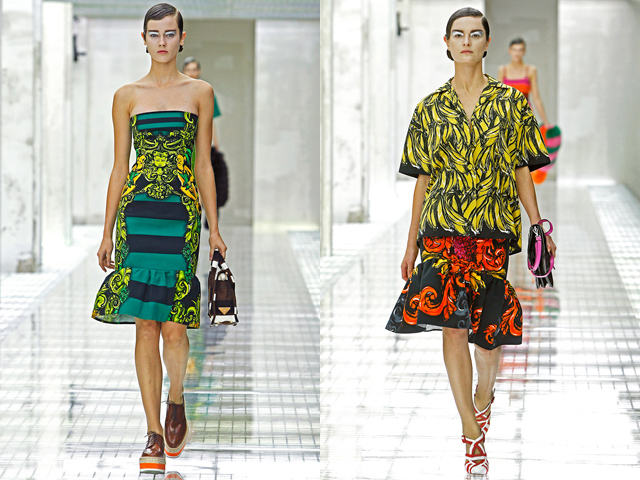 FENDI
In the alternate reality where we all have a summer home in Saint-Tropez this is what we'd be wearing.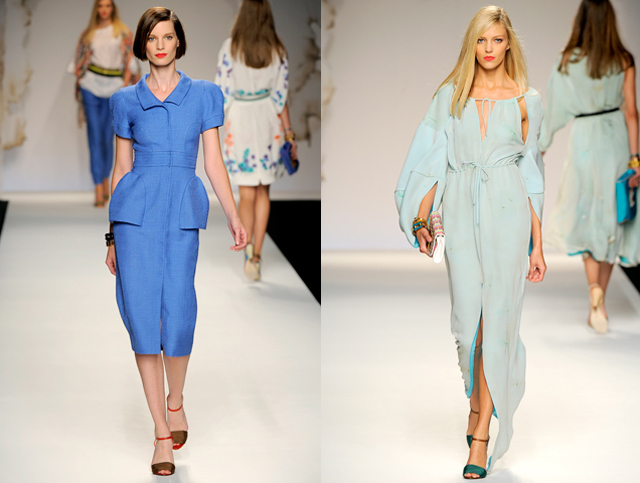 If it aint broke, don't fix it. Tomas Maier knows what works and each season he expands his oeuvre without straying too far from his sophisticated formula. Spring's look for Bottega is light and clean with an understated feel. perfection.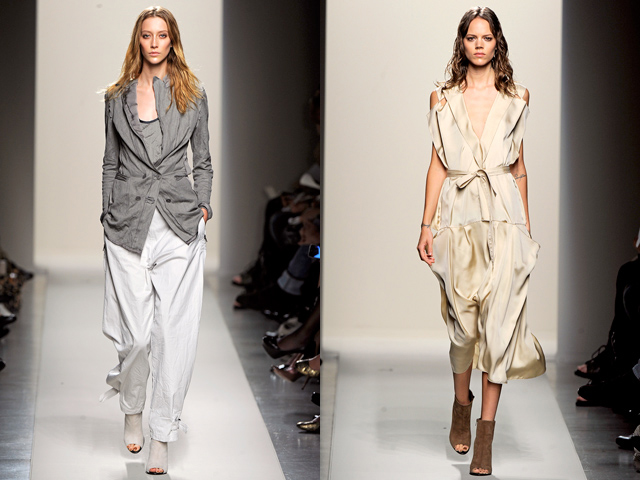 PUCCI
Just when we thought we were tired of designers rehashing the 1970s, Peter Dundas unleashed his sexy boho looks for spring. You can almost hear the ABBA playing in the background as you glance at these flowing dresses and thigh high boots.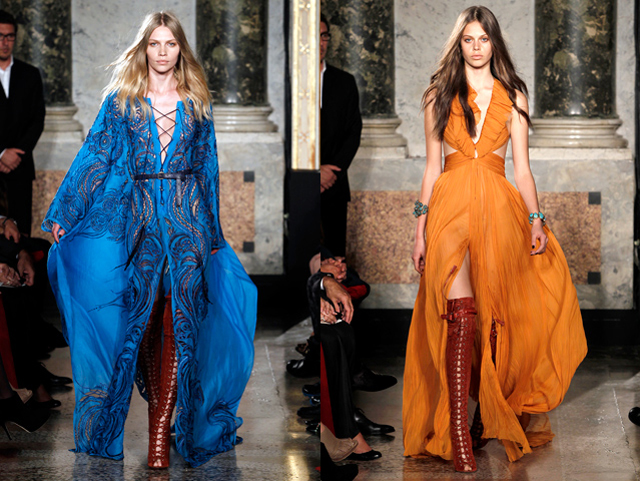 PARIS

LANVIN
No one mixes refinement and sex appeal the way Alber Elbaz does and this season's offerings were stunning from start to finish; everyone has to appreciate the visual impact of that opening dress worn by Frida.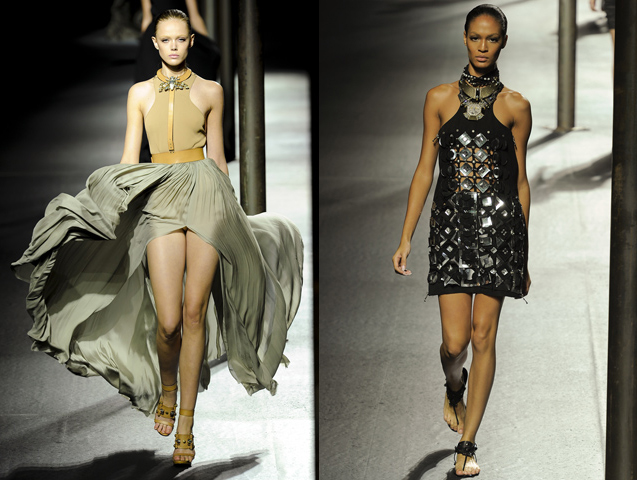 CHANEL
The reunion of Karl Lagerfeld and his muse Inès de la Fressange wasn't the only eventful thing about Chanel this season; the casting was impeccable, the pieces were opulent and we got to see Brad Kroenig walk down the runway with his son. What's not to love? Best of all the dresses inspired by Coco Chanel's costumes for Last Year at Marinbad, gave us a taste of psychedelia ala Karl.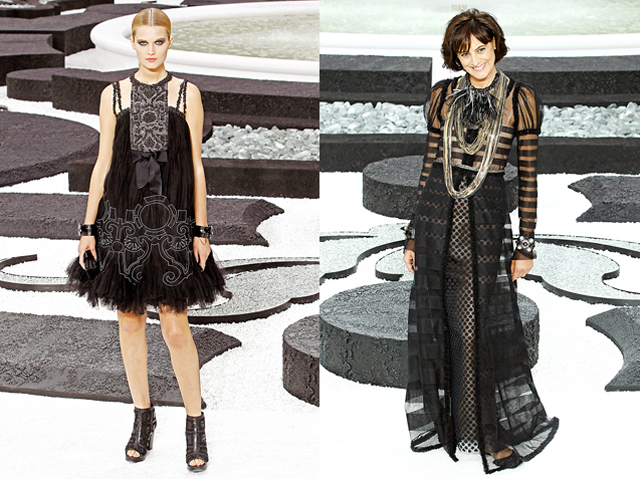 GARETH PUGH
So there wasn't a show, who cares – Gareth's video was a glimpse into fashion's future and his decision not to show sparked a whole lot of interesting debate as to the necessity of shows themselves. Added bonus, the clothes were slick and wearable this time around too.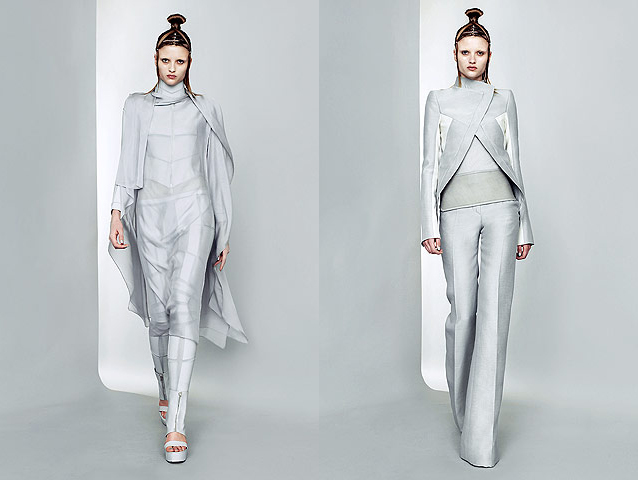 YSL
You can't call it a comeback collection, but it was certainly a return to form.Stefano Pilati delivered his best work in ages with a colorful trip through the house archives.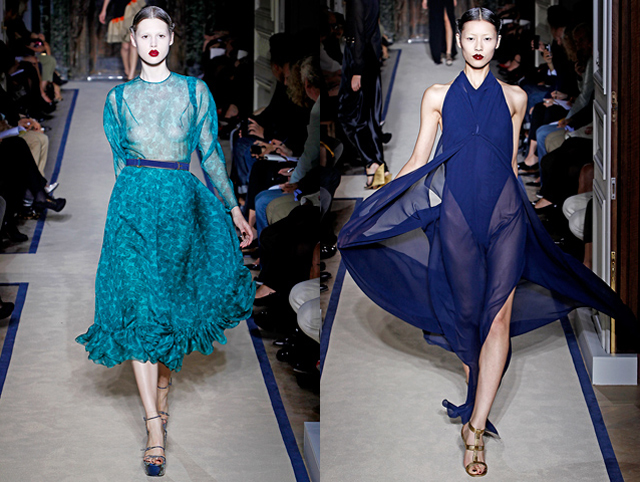 Image Credits | All images Style.com