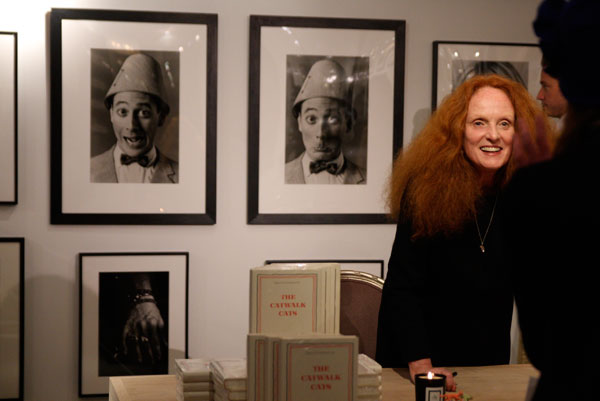 Grace Coddington at the Clic Gallery. Pictures Betty for MDC.
We make no secret of our love of Grace Coddington (and cats!) so we headed down last night to Clic Gallery to pick up a copy of "The Catwalk Cats" (2006), signed by Grace herself, to benefit the Animal Rescue Fund. Filled with Grace's delightful drawings and wonderfully witty musings combined with Didier's pleasing pictures, the book is not only a priceless peek into their fabulous lives with Puff, Coco, Henri, Baby and Bart but a poignant tribute to the importance of animals not just as our pets but as members of a loving family. Below the pictures, some of our favorite pages (and there were many) from the book.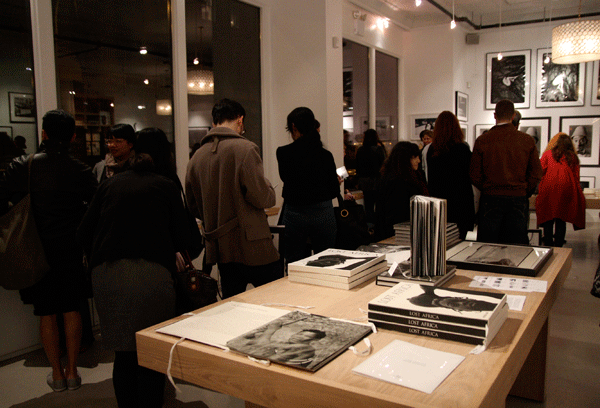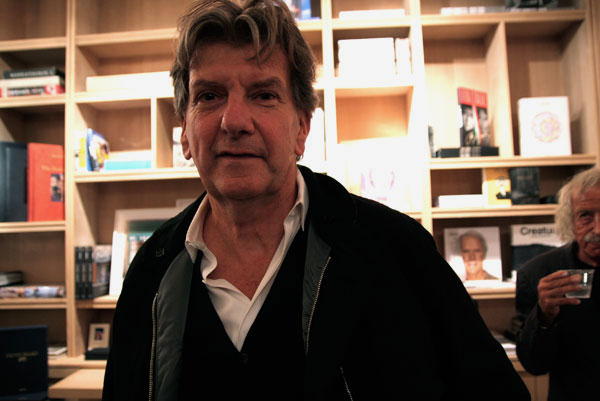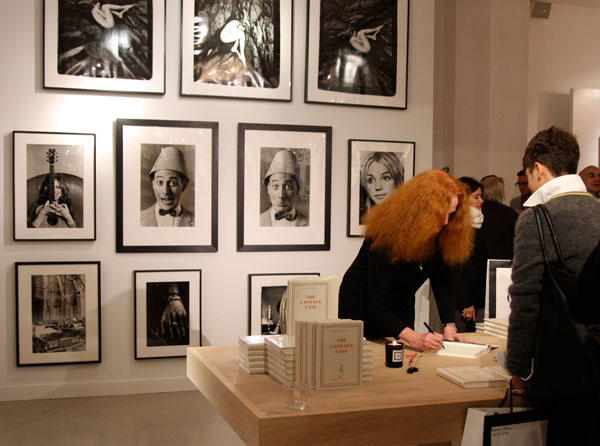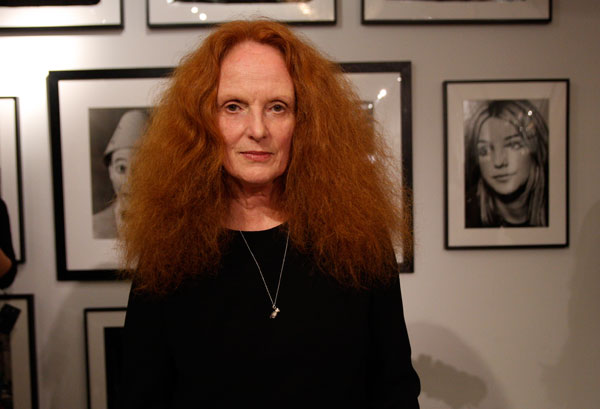 The divine Miss Coddington right before she flashes us her smile.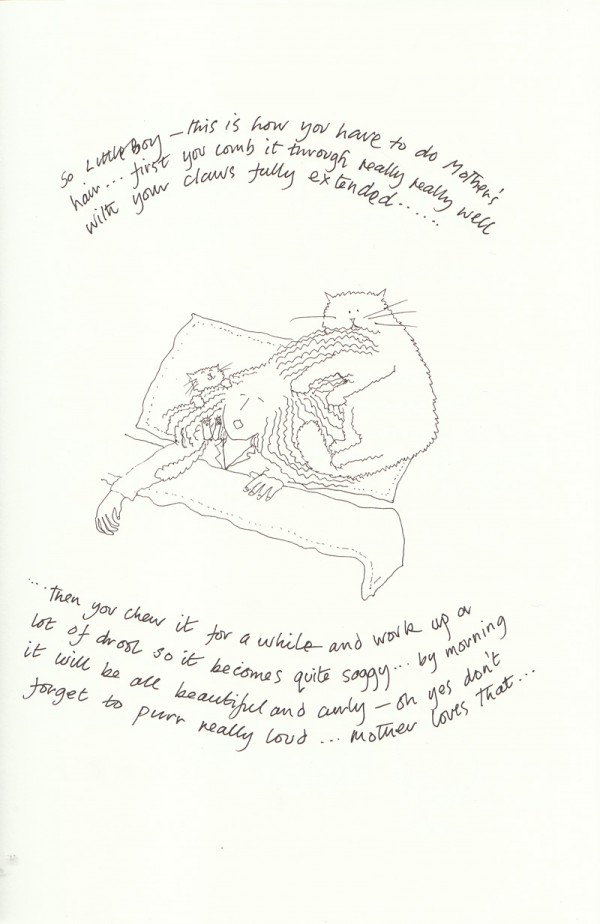 Teaching Bart the ropes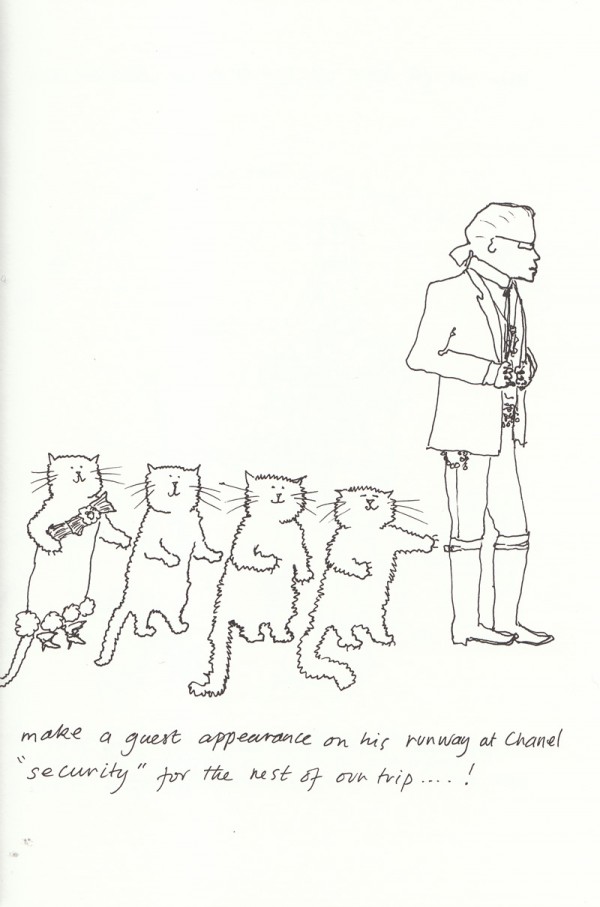 Guest appearance on Karl's runway.
Can you guess which season this is?
If you're in New York head down the beautiful CLIC gallery and pick up your copy. If not here in NYC, head over to Amazon who says of the book: "At once delightful and dishy, it is both a convincing argument for the fundamental similarities between felines and fashionistas and a moving meditation on love and life as a family."