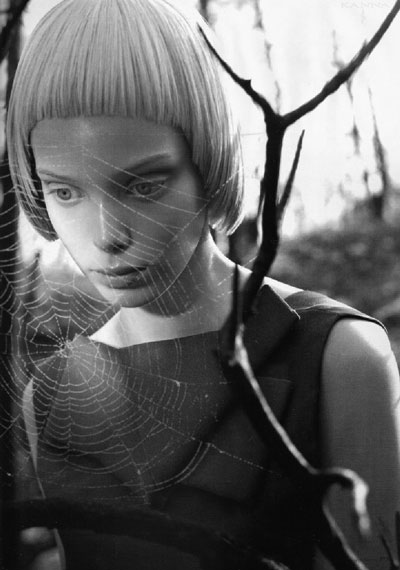 Tanya D/IMG. Ph. Laurie Bartley for Vogue Nippon April 06
I'm all for the bangs straight across a la Heather Bratton for Vogue Italia's February 2006 issue. But it seems like the bar has been raised — literally — if the haircuts Patricia Schmid and Tanya Dziahileva sport for Vogue Paris and Vogue Nippon this month are any evidence.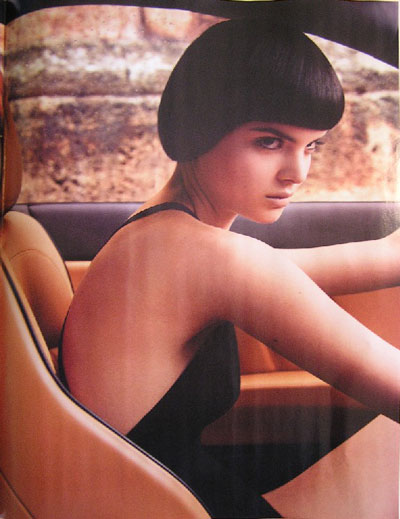 Patricia Schmidt/ Nathalie (Paris). Ph.Andreas Sjodin for Vogue Paris April 06
Those blasted bowl cuts — the ones we all had when Mom still thought it was cute to cut your hair — are they the new haircut? It can't be.