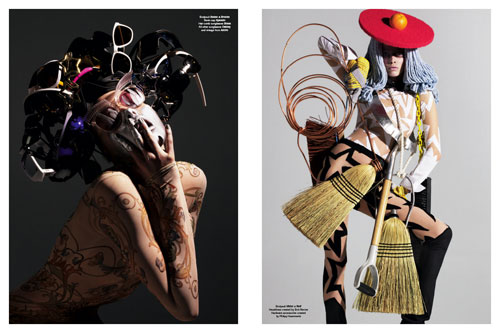 Tanya D/IMG. Ph. Mario Sorrenti for V 45
It's one of the best venues to profile upcoming new faces and as such V 45 is chock-full of some super-cool new edits featuring model's new guard. First up is Mario Sorrenti's and Jane How's full on fashion extravaganza featuring Tanya D and plenty of buckets, garden hoses, brooms, rubber bands, brillo pads, as well as the proverbial kitchen sink.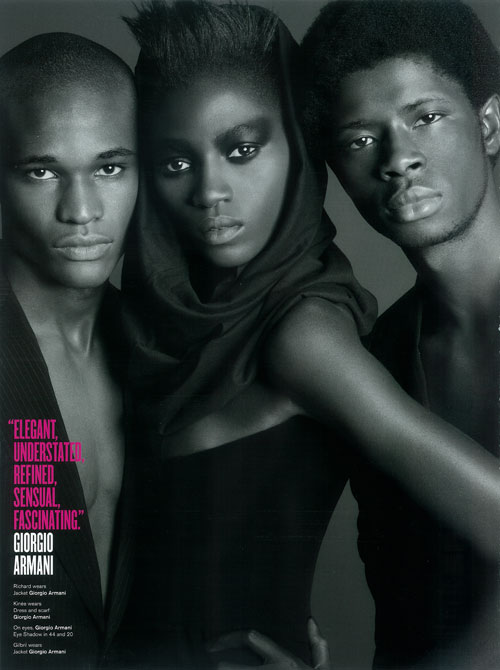 Richard/Vision, Kinee/NY Models, Gibril/Fusion.
And then there is also Terry Tsolis round-up of some of the most striking newcomers of the moment. We can't wait for Kinee to get to NY for the Fall shows. V 45 hits the stands any day soon, so stay tuned.