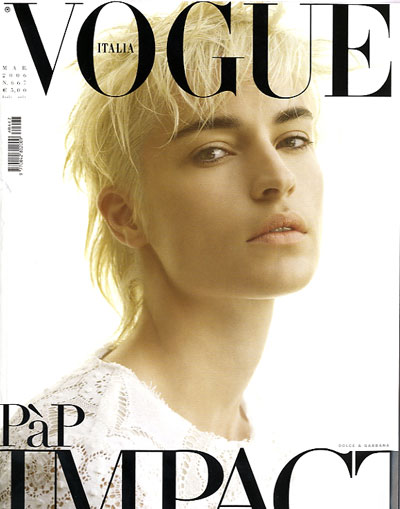 Amanda Moore/IMG. Ph Steven Meisel For Vogue Italia March 06. Courtesy of IMG
In December 2000 MDC wrote concerning the discovery of Amanda Moore , "It was that face, that when it walked into the room that fateful afternoon in Orlando, that made jaws, pencils and all reserve, simply drop". Well here is that stunning face, re-surfacing for Amanda's second Italian Vogue cover in her career. Don't call it a comeback. Call it manifest destiny.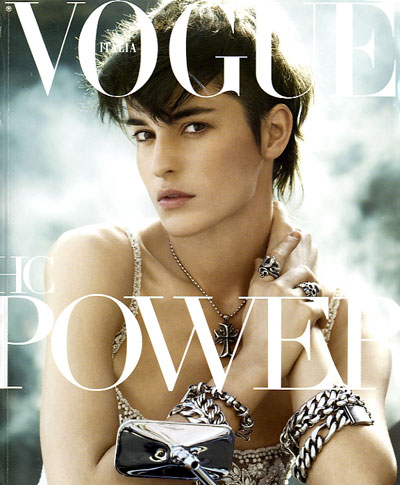 And that March 06 Italian Vogue is a double-dose of Amanda as she also graces the beauty supplement of the issue. As well she should too!