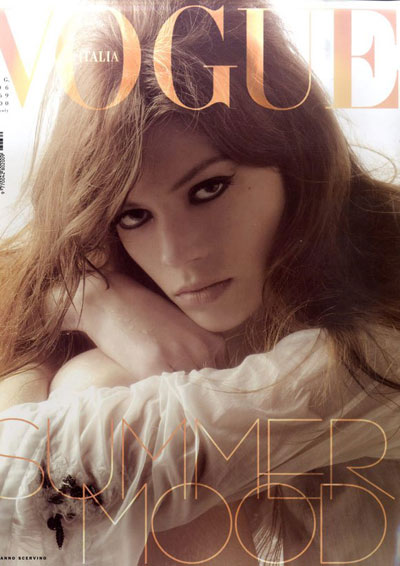 Heather Bratton. Ph by Steven Meisel for Vogue Italia
Much of the industry's doings has recently been overshadowed by the sad news of Heather Bratton's tragic car crash on her way to Newark airport on Saturday July 22nd. In a statement from Women/Supreme Management, the following sentiment was expressed:
"Heather was a sweet, gentle and thoughtful girl who achieved a remarkable level of success during her first year modeling, which is a credit to her distinct beauty and spirit. Our hearts go out to her family, and wish that their privacy be respected during this difficult time."
We wish to extend our sympathies at this time to Heather's family and hope that the groundswell of emotion her passing has caused will assure them that she touched many peoples' lives in a very short time.