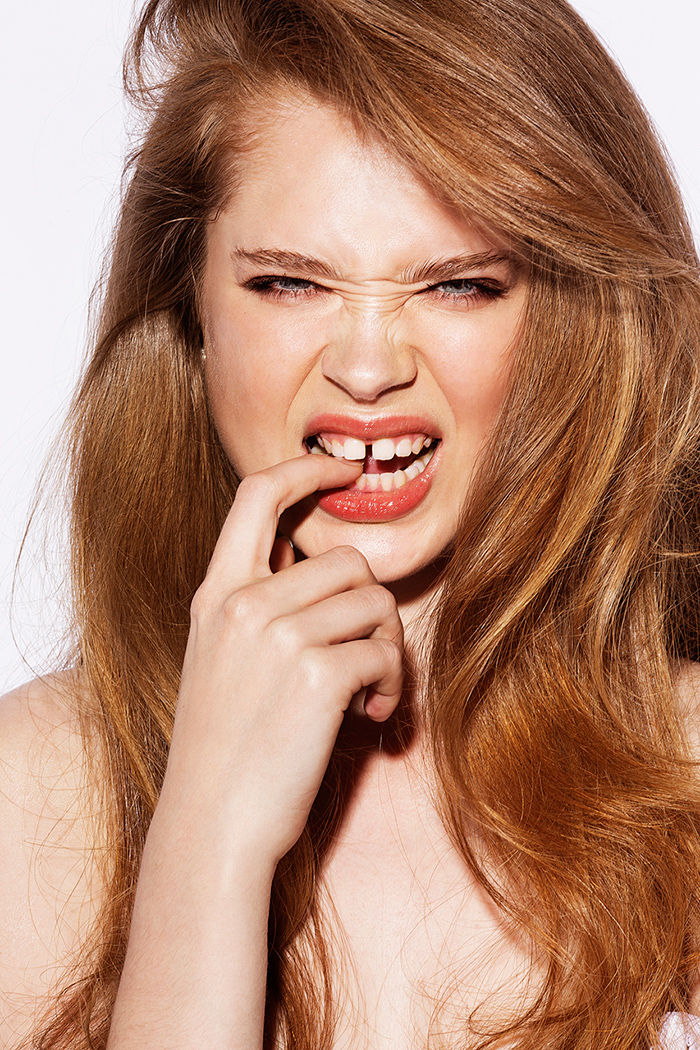 The latest beauty products that we can't stop obsessing over – from Louboutin nail polish, to Kabuki inspired brushes and more.

Ph. Kristiina Wilson
Model: Masha @ New York Model Management (New York)
Makeup: Jessi Butterfield
Hair: Jeanie Syfu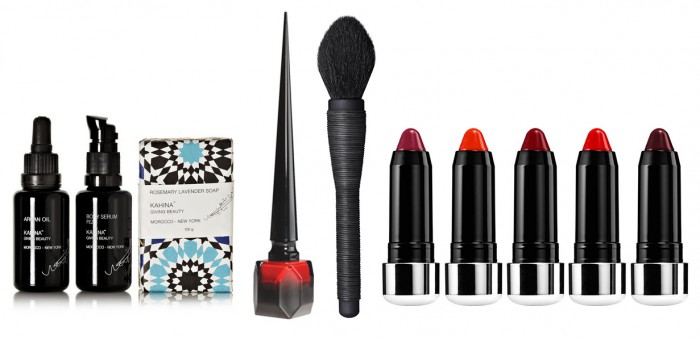 KAHINA GIVING BEAUTY GLOW BOX – Kahina is known for its spectacular Argan oil based products and this petite box gives lets you experience the best of the line from the aromatic argan soap, to the brand's cult-favorite facial oil. Each item is exceptional but most luxurious element of the set has to be the rose & neroli infused, Fez body serum.
CHRISTIAN LOUBOUTIN ROGUE LOUBOUTIN – The master of sole delves into the beauty world with what else – nail polish. What better way to compliment those sky high Gardnera's than with a bright set of painted toes. Given Louboutin's taste for luxury you can expect to pay a premium for these exclusive shades – the collection starts at a jaw-dropping $50 per spiked heel bottle.
NARS KABUKI BRUSHES – NARS' Kabuki range has always boasted impressively original brushes and 2014 sees three new variations added to the lineup. The Mie, Mizubake and Kudoki Kabuki brushes hark back to the Kabuki tradition and provide expert application of loose powders and blushes.
MARC JACOBS BEAUTY KISS POP COLOR – Marc's peppy range of bright colors and adorably packaged products heads into adulthood with the addition of a long-lasting lip color designed for girls who mean business. The chubby silver crayons hide moisturizing color that stays put throughout the day and comes in a wide variety of shades – our fave? The vivid berry shade Headliner and the tangerine tinted Crush.
---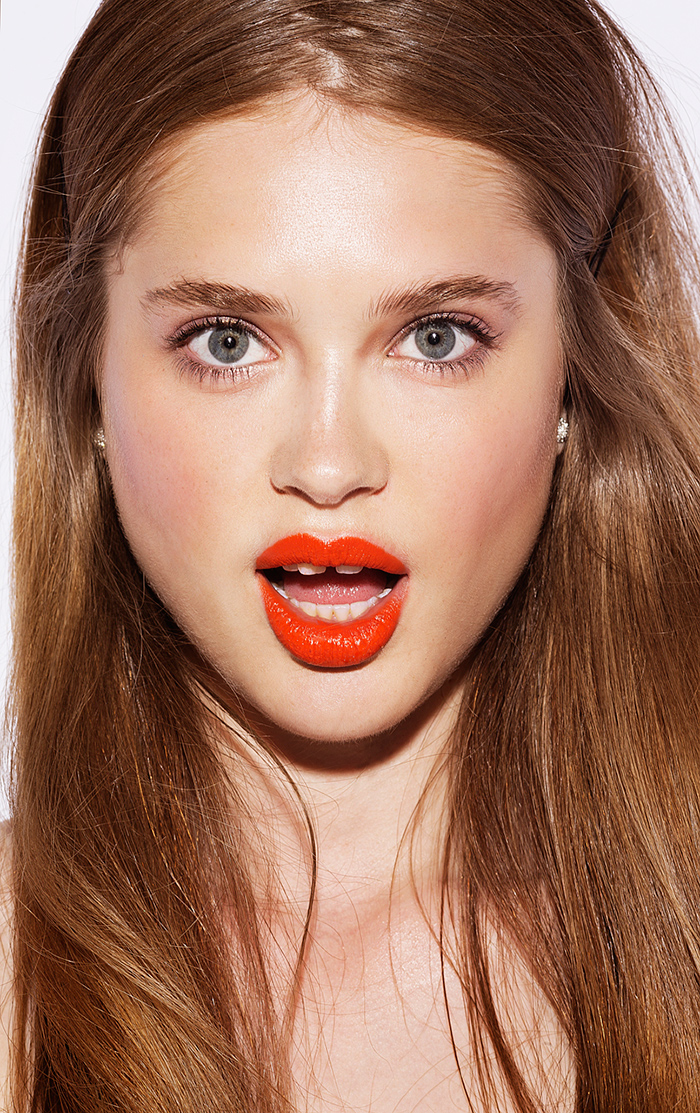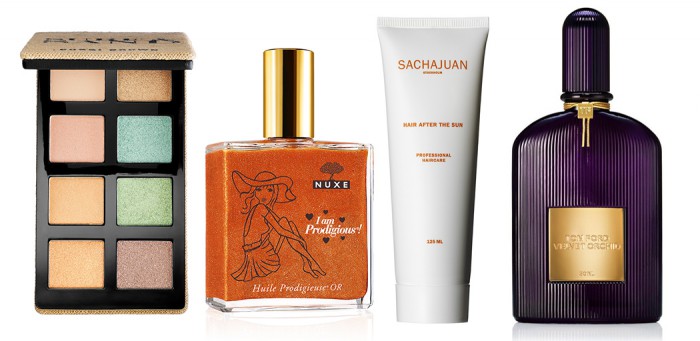 BOBBI BROWN SURF PALETTE – Bobbi Brown is the queen of nudes and neutrals, so it is always fun when the legendary makeup artist incorporates unexpected colors into the mix. Bobbi's surf palette is filled with soft shades that bring back memories of the beach, from cool sheer blues to mossy greens and of course golden sand.
NUXE HUILE PRODIGUESE MADEMOISELLE – Nuxe's Huile Prodigieuse is something of a standard (models stock up the richly scented oil in Paris' pharmacies) but the OR version adds in a sheer gold shimmer perfect for bronzed skin.
SACHAJUAN AFTER SUN – Sun protection for your hair, if you've ever been left with bleached and fried hair post-beach then this is the conditioner for you. Sachajuan's After Sun restores shine and body to damaged strands all while smelling like heaven.
TOM FORD VELVET ORCHID – In the eight years since its launch, Tom Ford's Black Orchid has become a modern classic so it's no surprised that the designer periodically updates his popular blend. Naturally, Velvet Orchid is more than a remix – it builds on the sensual base of the original and emerges as a powerful and warm oriental scent. With notes of bergamot, heliotrope and hyacinth the scent opens with a heady feminine florals and dries down to a warm, enveloping blend of sandalwood, amber and suede.
---