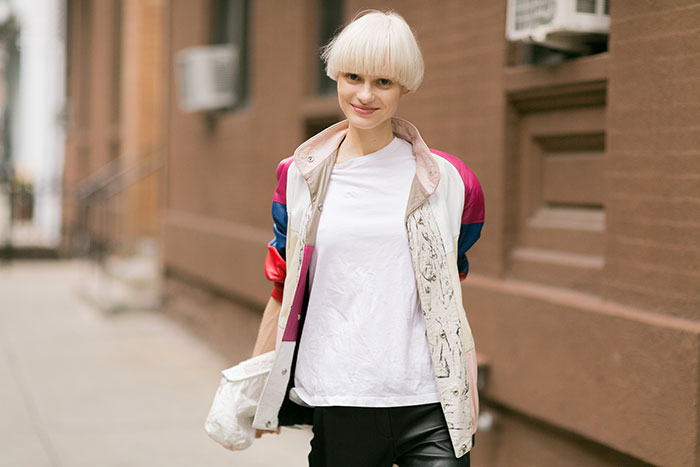 Photos by Melodie Jeng for Models.com
Lithuanian beauty and new-face, Nora Vai, had an amazing f/w14 show season walking the closing look for Marc Jacobs. Not only does she look striking walking the runway, but she also has a unique personal style on the street. Nora has her own blog where she posts editorial-style photos of her outfits as well as her other recent work, you can see it here!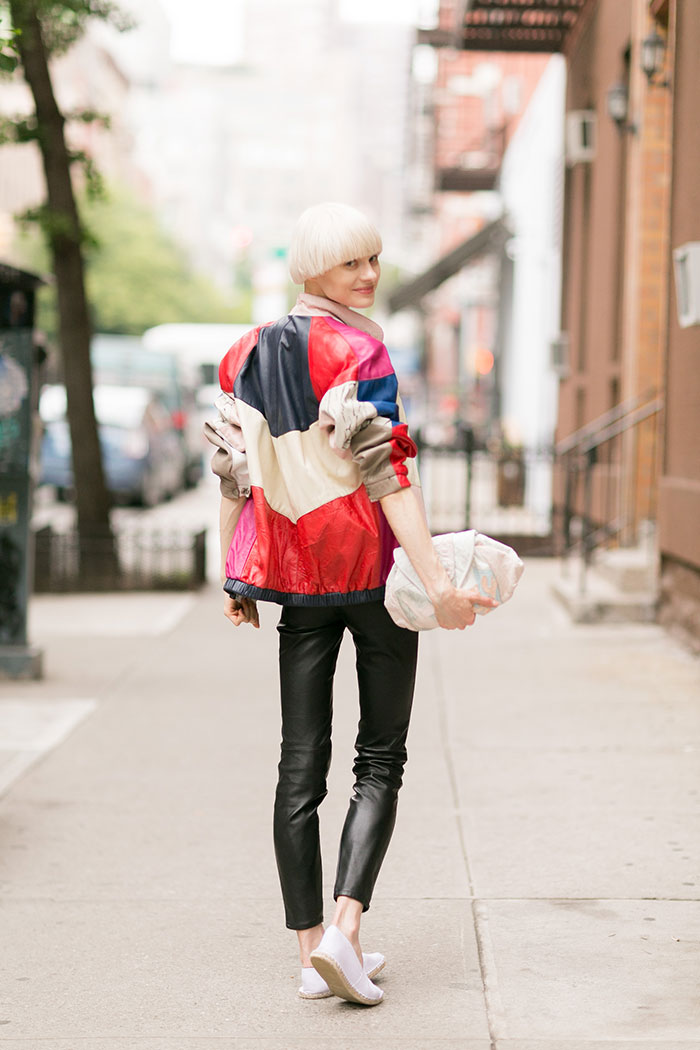 Tell us a little bit about your personal style!
NV: This summer I'm looking to wear more pastels and whites. Nyc is so black, I love lighter colours, makes me feel good.
What other kinds of fashion projects are you involved with?
NV: I've recently started a blog www.noravai.com. It's about outfits I wear, places I go, behind the scenes moments, also little project with different photographers. I want to do shoots in different neighbourhoods in Nyc. Already done one in Chinatown, Little Italy, Williamsburg, uptown. I'm so in love with this city, find something new and inspiring every day.
I'm also creating stories on snapchat, that I'm very excited about. People can see short videos with a bit of my daily life there. It's very real and quite fun, as you can't edit anything and it disappears in 24hours. My snapchat name is Noravai.