The opening spot at Marc by Marc Jacobs was just the start of a stellar first show season for Lin Kjerulf.
2012 saw this cool Dane collect a swag of frequent flyer miles as she walked for Louis Vuitton, Givenchy, Chanel, Celine, and Dolce and Gabbana. Phew! Already emerging as a girl to watch in 2013 – proving the Lin-sanity isn't limited to just the runway – Miss Kjerulf has some impressive and top secret work for "clients-who-must-not-be-named" due to be released any day. But has all the attention gone to this enigmatic Dane's beautiful head? We decided to find out more about Lin by asking her some probing questions, which she has graciously answered in the mini-interview below.
Spoiler alert: this girl is into handsome boys and iconic French designers (so she's perfectly suited for a career in fashion!)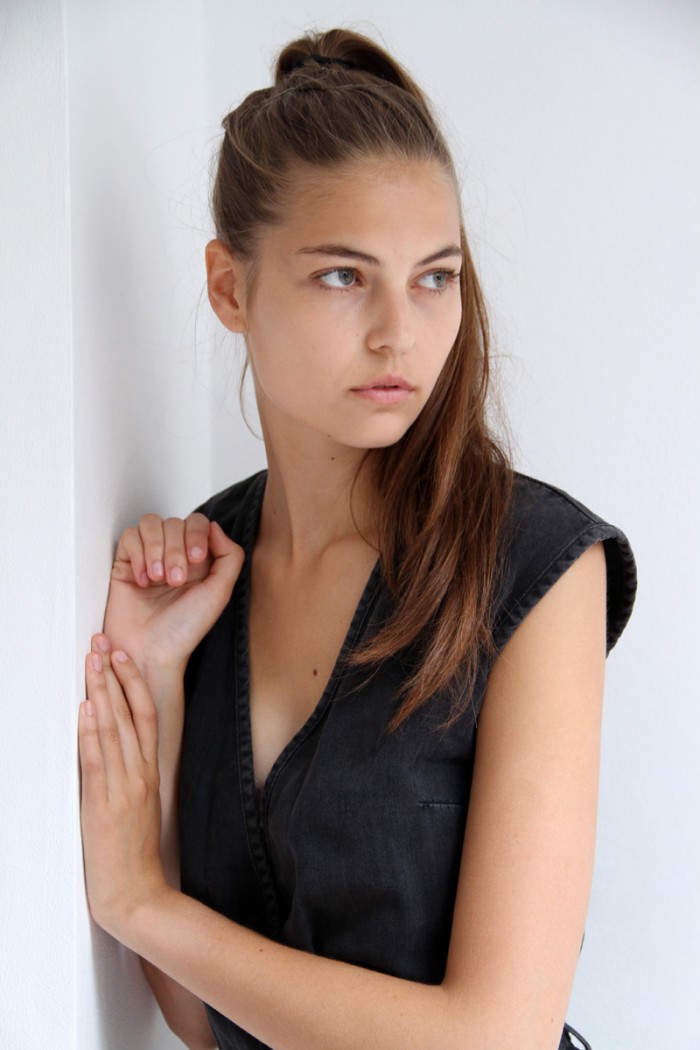 Polaroid courtesy 2pm Model Management
What is one thing not many people know about you?
That I loooove to cook! Not many people know this actually because I recently began being interested in cooking. I love finding recipes and trying different things out. I always change the recipes a bit, so they get more interesting. It's really fun! :)
If you could hang out with any three people (real or fictional/from any time period/dead or alive), who would you choose?
I wouldn't mind meeting Channing Tatum and Ryan Gosling, handsome guys I would say! I would really like to meet Coco Chanel, she is definitely my favorite fashion icon of all time!
What's the last song that got stuck in your head?
Nightcall by Kavinsky. They played that song on a shoot I did recently and it has been stuck in my head ever since. But I really like the song – I actually like all the songs from the movie Drive!
Describe a favorite childhood memory:
When I was younger I loved horseback riding and on school breaks I went on riding camps. It was so much fun, we went horseback riding for hours, watched movies, had competitions and we were all really good friends. We were laughing and having fun every day and I couldn't wait for the next school break!