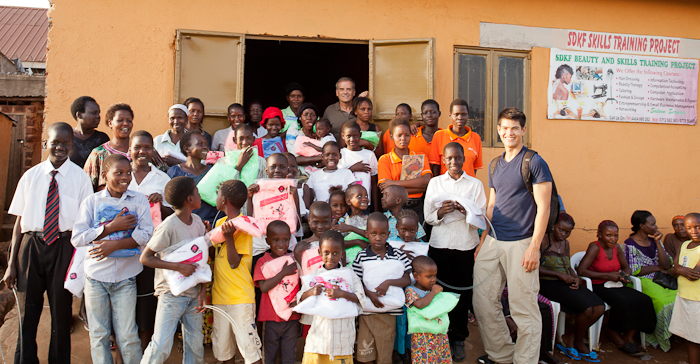 Imagine not being certain when or even IF your next meal was coming… This is the fate of many people around the world, but it's especially heartbreaking to hear about when it comes to children. Model Simon Tham and J Crew's Melissa Klein, after last year's successful Assisting Children in Need (ACN) event, are back organizing their 2nd annual fundraiser this Thursday, October 11th, in New York City.
This past August, Simon visited the slums of Kampala in Uganda where he spent time with over 20 children that had lost one or both parents. As he puts it, "Their guardians can't afford to send them to primary and secondary school and even eating lunch is a privilege." Simon and Melissa have planned for this year's gathering, an open bar, photo booth and photography exhibit, as well as live music by model/singer Ryan Koning. Raffle prizes include 7 nights in Tuscany, Italy; 7 nights in Shanghai, China, as well a host of other prizes. Come join us as we support Simon and Melissa's incredible charity.
ACN Thursday October 11th Event Details
Dune Studios, 12th floor
121 Varick Street b/w Dominick and Broome
New York, NY 10013
Open Bar from 6:30pm – 8:30pm
Click HERE for tickets.
Entry:
Advance – $25 (also includes 1 raffle ticket) (Ed. note: This $25 will provide 38 lunches for sponsored students)
At Door – $30
1 Raffle ticket: $10 (also available for purchase at event)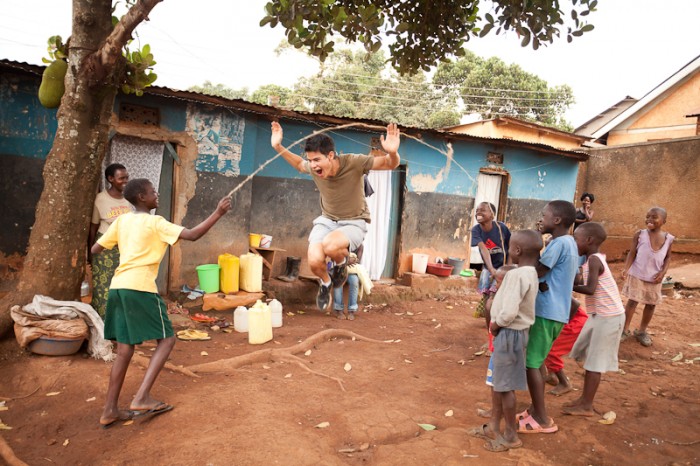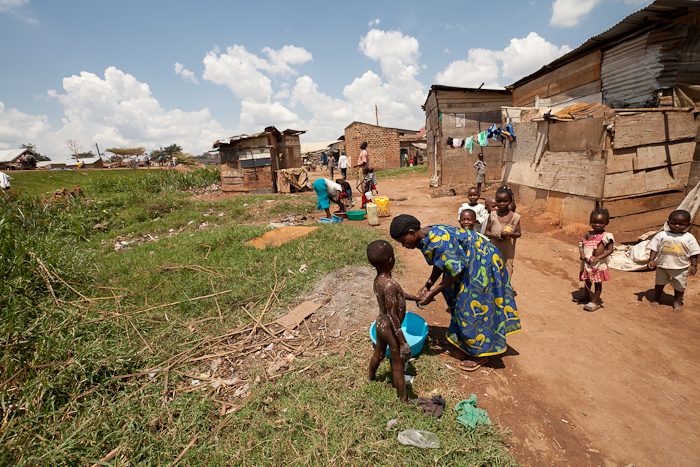 Simon, who shot this image, says of the picture: "ACN Sponsored student Joshua, lost his father in 2010. Joshua's mother bathes him outside of their house in the slums of Kampala where most of the ACN sponsored students live."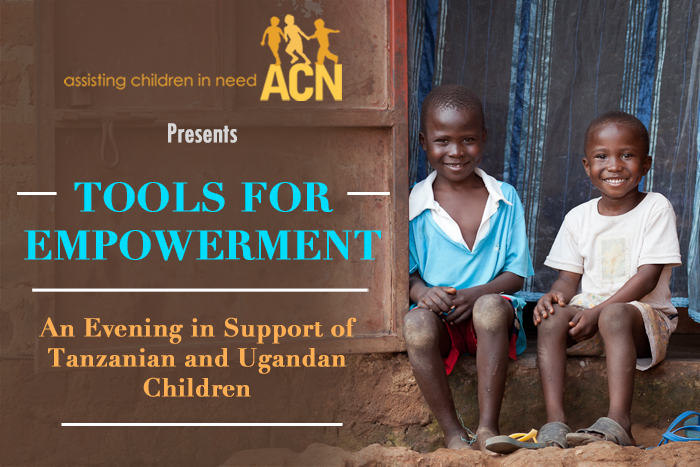 Read about Simon's experiences in August on ACN's blog.
Check out and like their Facebook page.
The funds raised from ACN's annual New York fundraiser will contribute towards the following "tools for empowerment":
– Primary and secondary school fees for Ugandan children who have lost one or both parents to AIDS, malaria, or massacres from Kony's "Children's Army."– They dwell in the slums of Kampala and are at risk of remaining within the cycle of poverty. ACN currently sponsors 23 children's school fees and a daily lunch meal through a local organization and approved another 15 for this program after personal interviews.
– Eyeglasses and education for Tanzanian children with albinism. They face discrimination from their communities and neglect from their own families due to their condition that results in poor vision and a lack of pigmentation in the skin, hair, and eyes. Last year ACN opened "Hope House" a refuge and home for youth with albinism and would like to continue supporting them.
– Agricultural tools for 70 landless families from the 2000 impoverished Ugandan Batwa (pygmies). These people were forced out of their ancestral jungle homes when their homeland was designated a World Heritage Site to protect 350 gorillas. The mortality rate for landless Batwa children under 5 is 38%. These tools will be shared by the community so that parents can work others' land to provide for their children.