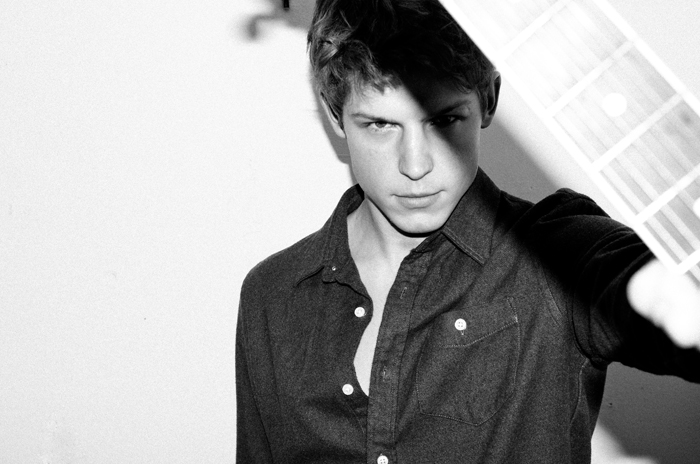 Ryan Koning by Julian Schratter for Models.com
Ryan Koning (Soul Artist Management) is many things—Brooks Brothers favorite, Iraq War veteran, tennis champion—but his real passion is music. A guitar player since his high school years, Koning studied music recording at college in Florida and worked closely with a music coach before modeling brought him to New York in 2009. A slew of campaigns, covers, and editorials quickly came his way, but he has shifted focus recently back to his original calling, making time to perform regularly at a number of venues downtown and record a handful of songs in the studio in advance of recording a full album later this year. Koning, also a talented songwriter and composer, is a passionate musician whose songs have a lightness and clarity that are becoming increasingly rare. He spoke with Jonathan Shia about his music career and the lead up to the launch of his second self-produced single "Lover's Game" this Wednesday.
MDC: Was music always important to you growing up?
RYAN: Well, I grew up playing hockey in Minnesota, where hockey is like football in Texas—it's just everything. At fifteen I quit hockey because I was getting burnt out. It was the fork in the road of my life so far. I needed to fill a void, so I actually started to play AAU basketball. One of my teammates had a guitar and I was just hanging out at his house and I remember he picked it up and played the all-famous "Smoke on the Water." Then I picked it up and I tried to play it. I remember it coming very easily to me, even never having picked up a guitar before. At that moment I realized, this is something I want to explore, I like this. I bought his guitar for like fifty bucks with this crappy little amp and started playing all these tab songs. A couple months later I knew I wanted to be a musician.
MDC: Did you perform any shows while you were still in high school?
RYAN: I was still developing my skills then, but I performed at my graduation. We had this thing called the senior slideshow, and at the end of the slideshow three of my friends and I performed a concert. We played two songs, "Wish You Were Here" by Pink Floyd and "Sunshine of Your Love" by Cream. It's probably one of the biggest concerts I've played actually, because it was the full high school auditorium. I knew the guy who was doing all the lights, and he asked me if I wanted a light show right before I went on. That's not really a question you would say no to right? I remember the lights were just going crazy, and I was like, "This is bonkers!" Then after the last chord the entire auditorium lit up. It was a really amazing experience and that was probably the defining moment when I was like, I want to do this. Just the rush of it all, there's nothing like it. But I needed to get much better. I needed to write my own songs. I wanted to be the best at this, because this is what I loved.
MDC: How did you learn to play guitar?
RYAN: I was pretty much self-taught. I just started learning tab, and I learned all the songs that I heard on the radio that I liked, or old classic songs. Then further down the line I learned piano and music theory and once I knew the patterns and the notes on the guitar, tab was out the window, I knew how to play the instrument, and ever since that point, which was probably five or six years ago now, it's just been a complete evolution of my own style on guitar.
MDC: Did you study music theory in college?
RYAN: Right after getting out of college was when I started playing piano. I was not impressed with college after my prior experience, but I wanted to continue to learn, so I went to a private coach. I wanted someone that would be more interested in what I was doing. So, since he wanted to gear everything towards a more classic music understanding, he thought that it would be a good idea to learn to play piano because if you can write for piano, you can see what you're doing musically throughout the ranges.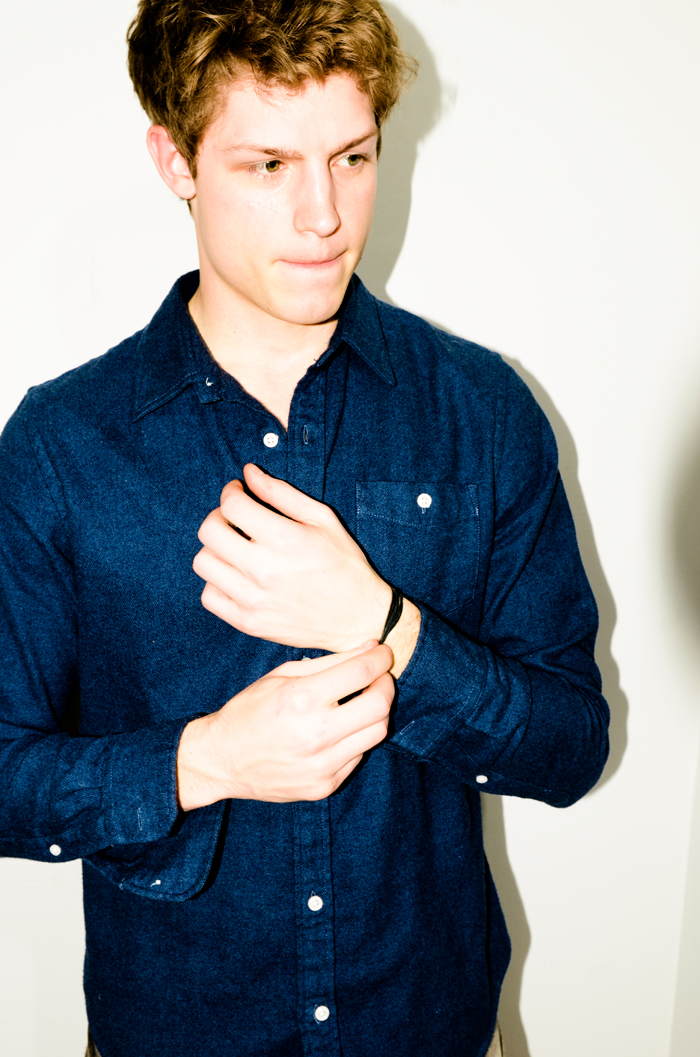 MDC: Have you had any lessons in songwriting?
RYAN: Well as I always say, to be a good writer, you've got to be a good reader. I've been a lifelong reader. Looking back on it, I guess I was a little bit nerdy growing up in school, because instead of going to a party I was probably reading a novel or something. When you read a lot you become much more aware of prose and structure, how it's used, and how it can be changed for effect. Especially when I was overseas in Iraq, I just read so many books, it was ridiculous. I seriously probably read close to a hundred books while I was there.
Consequently that was where I started songwriting. I didn't keep anything for the whole year until like the very last month, when I finally wrote something that I liked. It ended up being my first song, and then once I got back to Florida, and started studying with this music coach of mine, Ron Feldman, he went over my songs with me, and he gave me a couple tips. For a while I was doing these sort of concept songs, like I wanted to be clever about things and have a theme, or a new approach, and all this other stuff, but, although I'm still happy with the songs that I wrote in that way, now I feel much more connected emotionally to the lyrics that I'm writing. Maybe that's just because I'm becoming more mature as a writer.
MDC: Were you pursuing your music career when you first moved to New York?
RYAN: For a long time, I was just focusing on my writing and singing because I didn't feel like my voice was where I wanted it to be. When I first went to Ron for vocals, I hated my voice. That was the first thing that I found out when I started to try and record with Ron. I recorded one demo, and it was like when you hear yourself on an answering machine, like, "That's not my voice!" And he's like, "The computer's not lying, kiddo." So I just had to keep practicing and practicing and practicing. For the first two years of modeling, it was just about continuing to practice my voice. I would turn on David Gray, John Legend, OneRepublic, and Jason Mraz and just blast it in my apartment and sing and sing and sing to strengthen my voice. At the same time, I'd be writing songs, writing and writing and writing. It was all in the pursuit of just being the best that I could be. After a while I started realizing that I was comfortable and confident enough to really try and get the gears in motion as my own artist, and now, I feel like I'm right where I want to be.
MDC: How did you go about getting restarted with your music career here?
RYAN: Two years ago on Memorial Day, shortly after I moved to the city, I went to a friend's family gathering and I had my guitar there, and so they were like, "Play us a song!" I ended up playing six songs. This one guy in particular took quite an interest. Through him I met this manager who let me open for one of his artists at the Bitter End. I got to jump onstage and play two songs before this huge showcase was going to happen and it went over really well. The owner of the Bitter End, Ken, came up to me after and was like, "Hey, I want you to play here more often," and that was my in at the Bitter End, and to this day, that's been my bread-and-butter place for about two years.
MDC: What made you decide to go back to school at Juilliard?
RYAN: Well if I'm going to be working with a producer and recording an album, I want it to be as good as it can be. I need to at least have an idea for what I want to have going on behind the song musically. Going to Juilliard for orchestration and instrumentation has been great to build up the foundation of writing and transposing orchestral music, so when I'm writing a song I can start to get an idea like, "Ok, I want strings here, I want this or that there, sax would be good in this song," and it starts to mold and shape your writing process a little bit more. Later on in my career I'd like to do some film scoring, so I figured that was another good reason.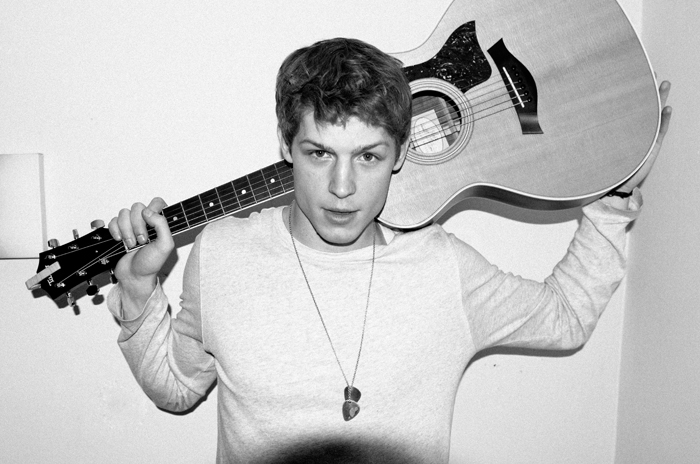 MDC: Who would you say are some of your biggest musical inspirations?
RYAN: Paul Simon is a big one. Van Morrison's very big as well. Then I have some guitar influences too. Dave Matthews is a huge influence, and John Mayer and Jason Mraz are in there a little bit as well. The Beatles are a huge inspiration. I always end up going back to them in some way or another, just to analyze the construction, lyrics, melody, how to evoke exactly what I'm trying to say melodically with the right colors. There's a lot of mechanics to songwriting that you can grab from either one of them individually or the whole band.
MDC: What are your plans over the next few months?
RYAN: I need to further whittle down which songs I want to put out on the album I'm recording this summer. I need to write the final songs for it because I'm starting to picture what it's going to become now, and there's just a few more elements it needs to have. There's going to be some optimistic, happy, youthful sides to it, but I think there's also going to be some more deep, emotive sides to it as well. At this point, there's just a lot of refining and pre-production to be done so when I do it in front of the right people, it'll be spot-on and then we can get the show on the road.

Ryan Koning will release "Lover's Game" and perform a showcase at
7:30PM on Wednesday at the Bitter End, 147 Bleecker Street, New York.