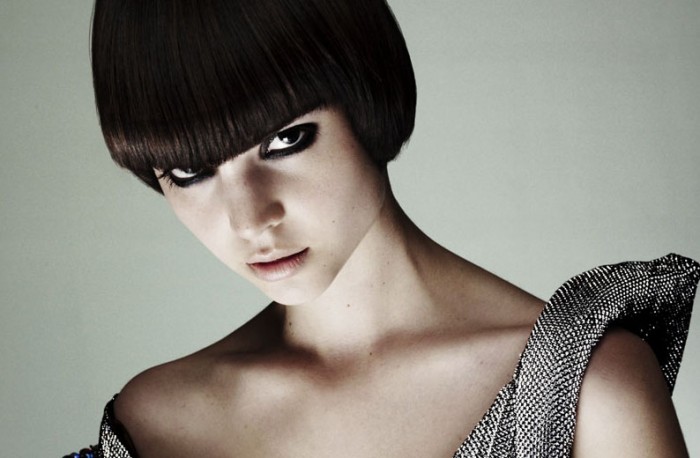 Patricia by Mario Testino
Patricia Schmid is a face familiar to fashion devotees; she's graced the cover of magazines like i-D and Vogue Paris and walked for designers like Jean Paul Gaultier and Marc Jacobs, but what happens when a notable model becomes a designer herself? Over the past few years Schmid has branched into jewelry design: from making pieces for friends like Guinevere Van Seenus and Milagros Schmoll, to creating a full-fledged line. MDC talks to Schmid about what it is like to transition into fresh territory, why she took a brief break from the industry and how her passion for travel inspires her work.
MDC: What made you take your sabbatical and begin your travels around the world?
Patricia: I am originally from a very small town in the German part of Switzerland, which as you can imagine is far from the bright lights of Hollywood and the glamour of the fashion industry. Although my childhood was idyllic I had always felt that there was so much more to discover and so at the age of 20 I found myself working with some of fashion's greatest names having been discovered by Mario Testino. Modeling definitely opened up my eyes to the world and gave me a taste for travel, adventure and independence. The downside is that you never really get to see a country as when you are shooting you are usually only in a country/location for a few days at the most. A sabbatical has allowed me to travel to countries that I have longed to visit for so long…my next stop is India (assuming my visa comes through in time!) and from there I hope to go to Nepal.

MDC: Why did you choose to design jewelry instead of say clothing or other accessories? What makes jewelry special to you on a personal level?
Patricia: For me jewelry acts as a "companion" when I travel- it possesses a great deal of sentimental value and we often associate it with people and memories (I have a beautiful miniature cross that is a constant reminder of my family and their unconditional love) Jewelry is also something very tactile- I am forever twirling or fidgeting with jewelry whether I am on a plane, in a car or at a casting. Unlike clothes, it is often the icing on the cake…it has the power to make an outfit. I personally never try to get too attached to the materials I use- I design jewelry which should be worn as beautiful accessories- they should sparkle, be simple, but above all be used every day and not just for special occasions.
MDC: What was that silversmith's course like!
Patricia: It was an amazing experience to be surrounded by so many craftsmen and to be inspired by the ideas of the other students on the course. London really is such a creative pool- anything is possible and the beauty of the way the British work is that it need not sell- so it really is an art form. I initially started making jewelry by myself – I was really just playing around with scrap metal and a soldering iron kit but I did not know how to 'close' the pieces. It was a real nightmare. The course definitely gave me the confidence to continue my hobby and the potential to make it into a small business. I am also planning to do a gemstone-cutting course, as I want to work more with semi-precious stones- I think they are so beautiful and possess such energy.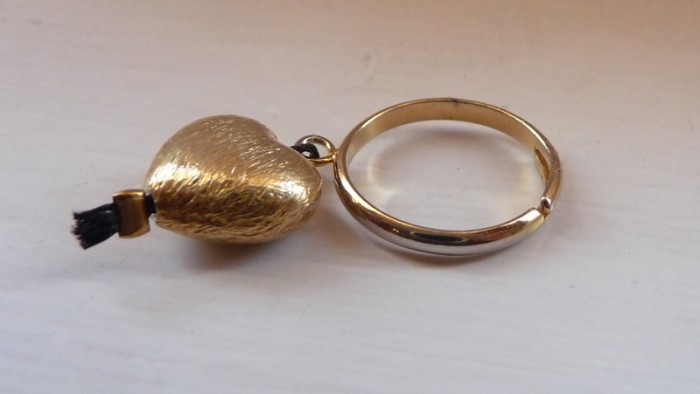 MDC: As a designer, what do you draw inspiration from?
Patricia: I have always been a fan of 1920's designs particularly the art deco styles of the jeweler George Fouquet. Jewelry fairs like London's forthcoming Jewelry Week naturally act as a source of inspiration for me. However, I also think that I am heavily influenced by what my model girlfriends like Milagros (Schmoll) and Guinevere (Van Seenus) wear when they are off duty- they both have such individual styles- I guess they act as my muses as I always have them both in mind when I am designing.
MDC: Is there anything specific that you've seen during your travel that has had a direct impact on your work as a designer?
Patricia: I am very connected to nature and the natural world and when I am away on location I always get inspired by the locals (and what they wear), the beautiful landscapes, the architecture and the colors off the sun setting. I love the colors of the sky and the earth- I think it is amazing how nature can create such amazing colors without Photoshop!

MDC: Tell us a bit about this trip to Nepal and crafting jewelry through telepathy!
Patricia: A friend of mine who is currently building a hotel in the Himalayas, was telling me about a Buddhist monastery in Nepal, where the monks contort silver jewelry using the powers of the mind (some form of telepathy). I don't know too much about it, but believe it is part of their meditation and is something that I would love to experience. I love how mystical the idea is; as today we live in a modern world where mass production and globalization is the norm…it's nice to know that there is still an element of magic!