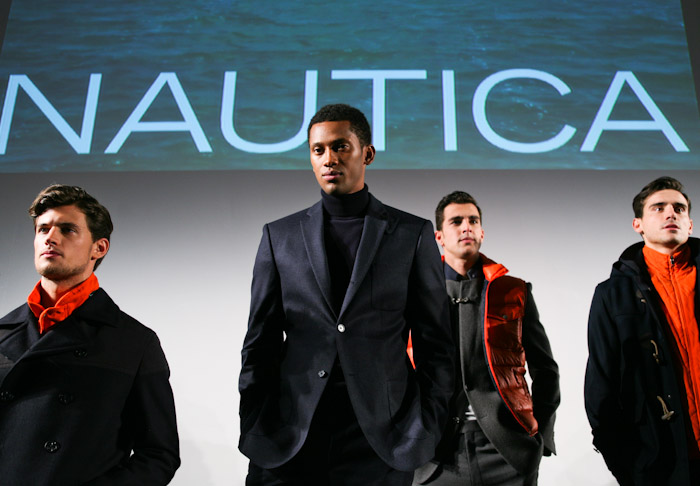 Photos: Betty Sze for models.com
Text: Jonathan Shia
For Fall 2011, Nautica returned to its roots—like the sailboat prominently featured in the label's logo—with a trip to the sea. Models in oceangoing classics like pea coats, nylon windbreakers, and safety-orange vests stood arrayed on a makeshift pier at the New York Public Library for the Performing Arts. Nautica knows its market and hits it with regularity, providing easy, wearable basics for classically minded men. Of particular interest was one colorblocked coat in navy and gray, an emerging trend this season. The clothes were solid and steadfast, just what Nautica does best—timeless pieces that won't rock the boat.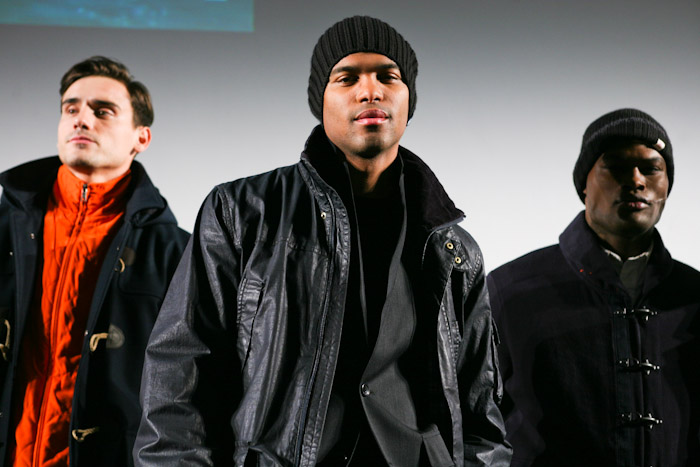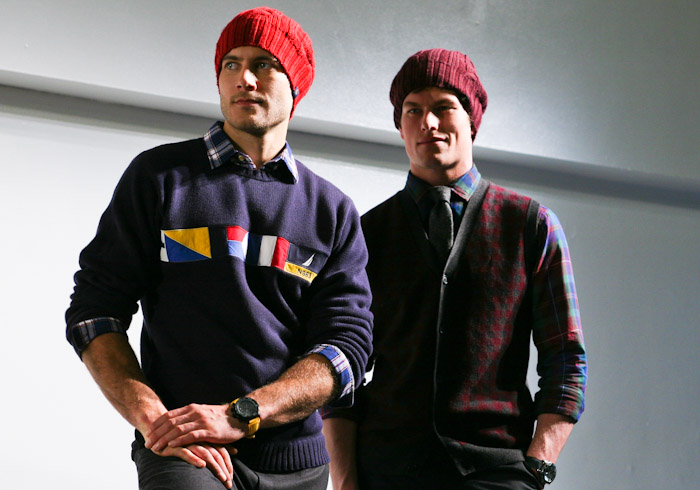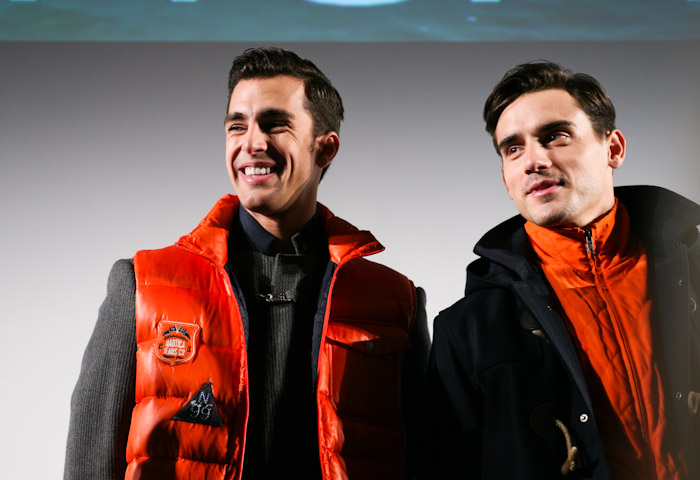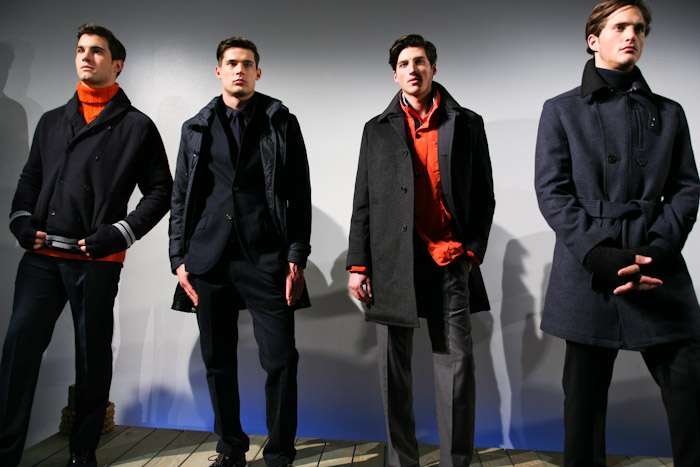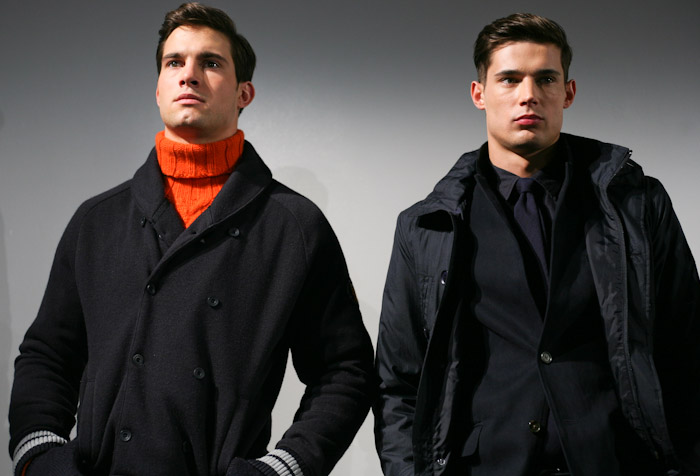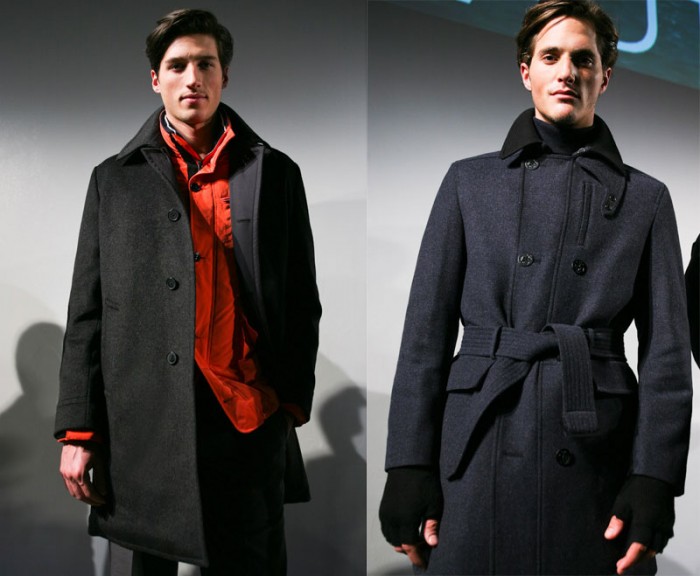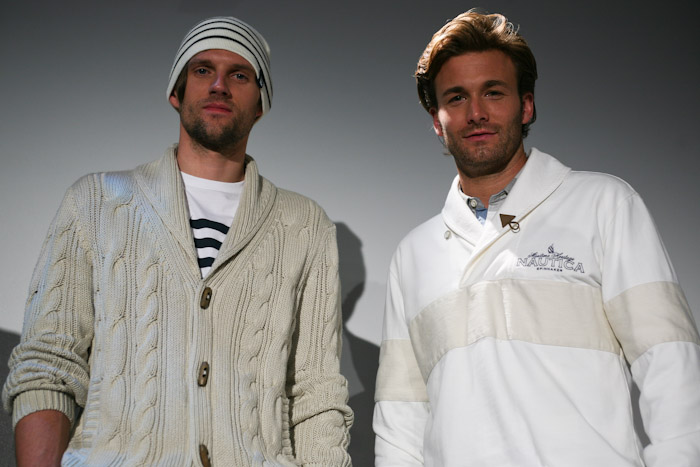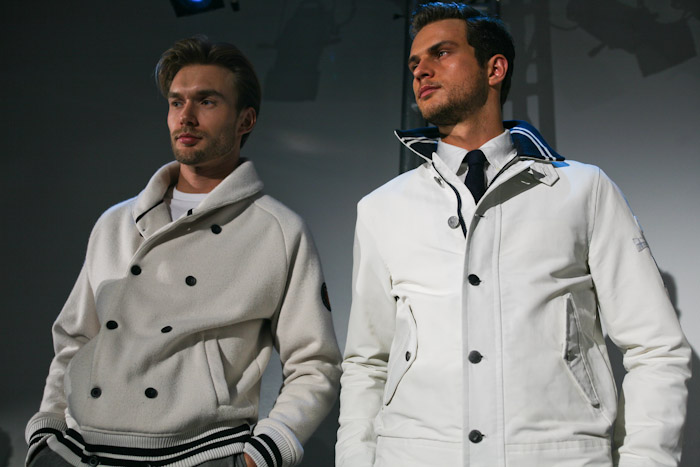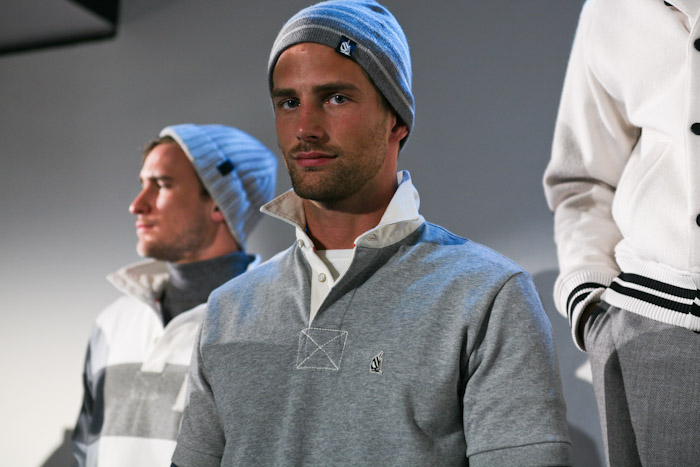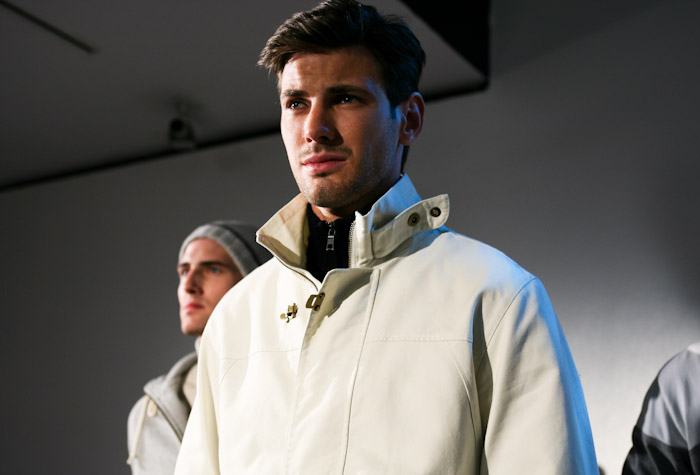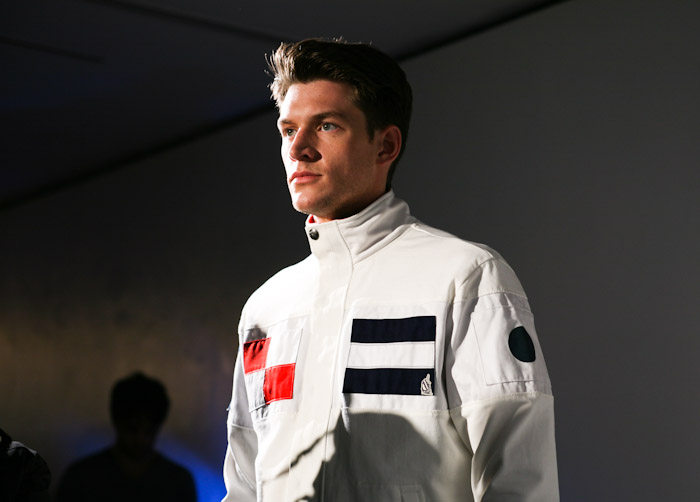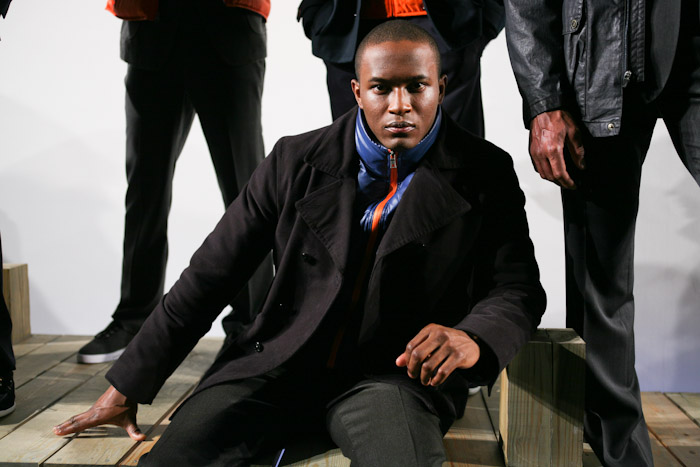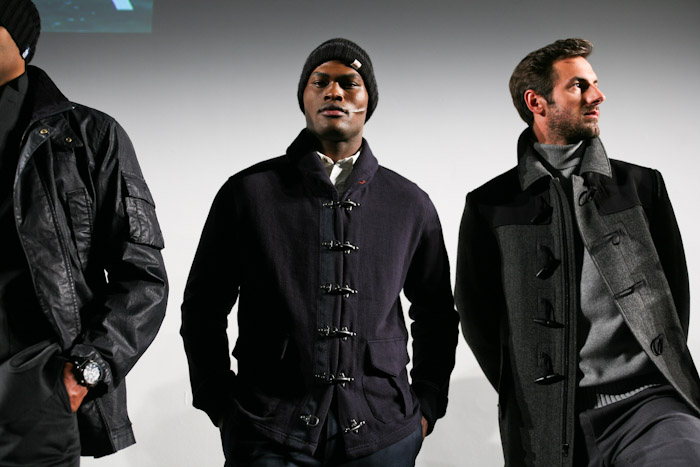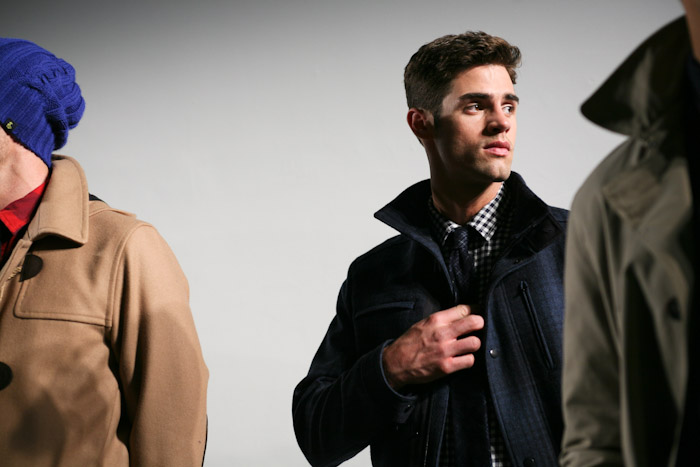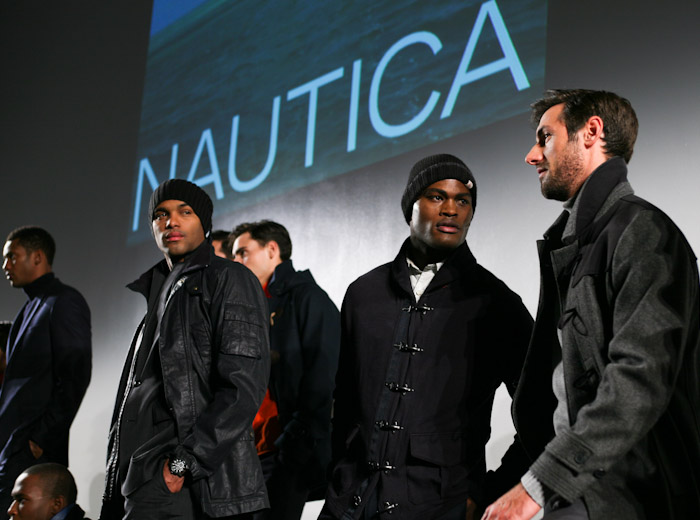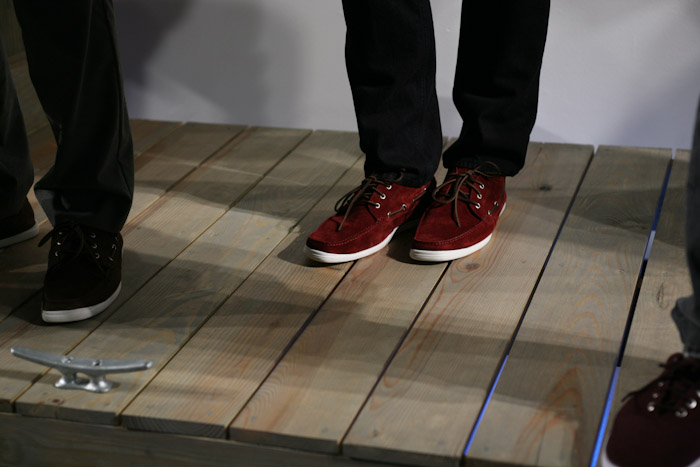 Models: Garrett Neff, Anderson Noel, Clint Mauro, Arthur Kulkov, Din Yates, Oraine Barrett, Brittain Ward, Jamie Jewitt, Ryan Kennedy, Ollie Edwards, RJ Rogenski, Brad Kroenig, Matt Loewen, Chad White, Ryan Vigilant, Jeremy Santucci.