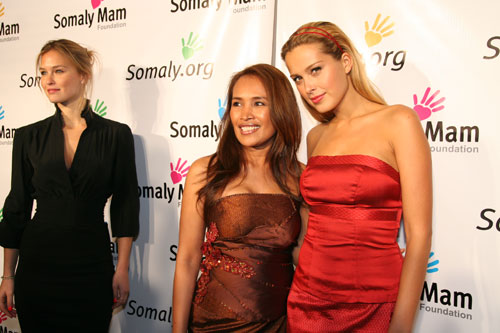 Somaly Mam with Petra Nemcova/Next Models NY.
When Syndicate and Michael Angelo invited MDC to the dinner honoring Somaly Mam, we jumped at the chance to bring attention to her cause, human trafficking. The inspirational Cambodian woman, herself imprisoned and tortured in a brothel at a young age, risks her life to rescue young girls (some as young as 2 years old) who are sold into sexual slavery. A CNN hero, Somaly has had tremendous support from the likes of Barbara Walters and Queen Latifah. Many notables in the fashion and modeling industry are also big supporters of Somaly's foundation, including Diane Von Furstenburg, Glamour's Editor in Chief -Cindy Leive, Petra Nemcova and Bar Rafaeli. At the event, we saw some familiar and lovely faces to MDC. As 1 Model Management agent Vivian Wang puts it, "It's so important that in fashion, we keep a perspective on what we do and to appreciate what we have everyday." Amen to that.
To do your part, go to Somaly.org and buy a handmade bracelet by one of the victims that have been saved by Somaly: buy bracelet.
For larger donations, visit donate. For other pictures of the event and some of our favorite models click below: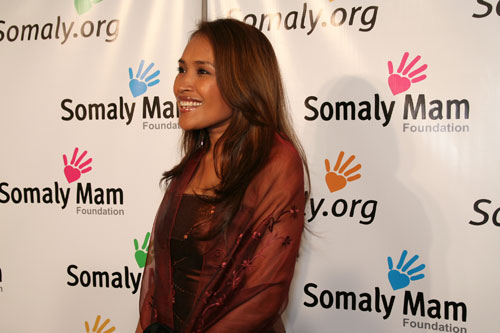 CNN hero: Somaly Mam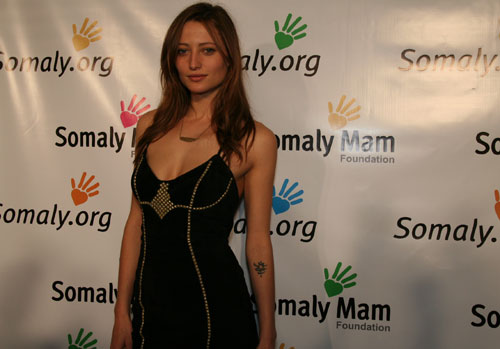 Noot/One, supports a great cause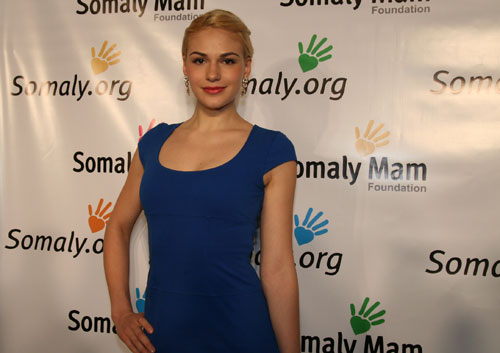 Actress Jennifer Missoni in blue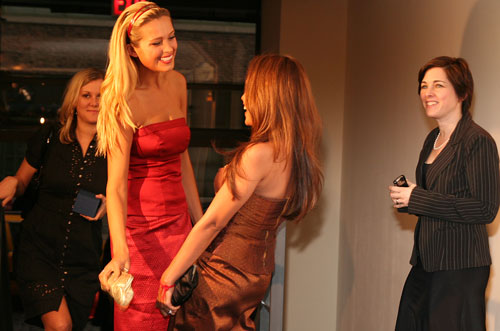 Somaly greets a longtime friend and supporter, Petra Nemcova.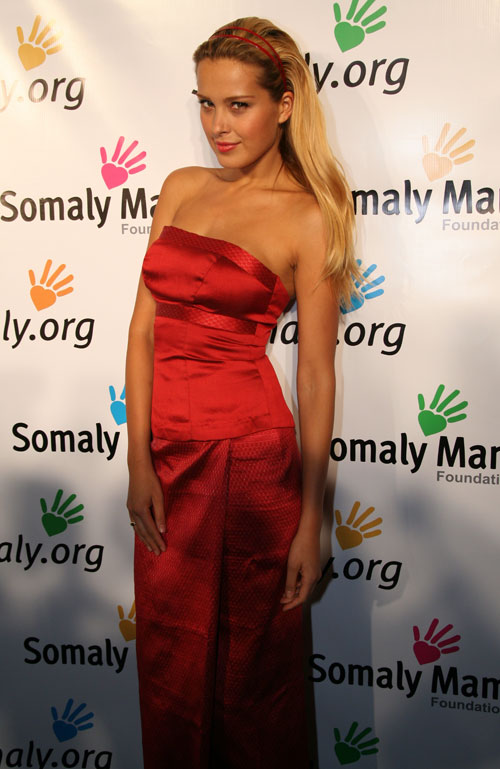 Petra in Cambodian dress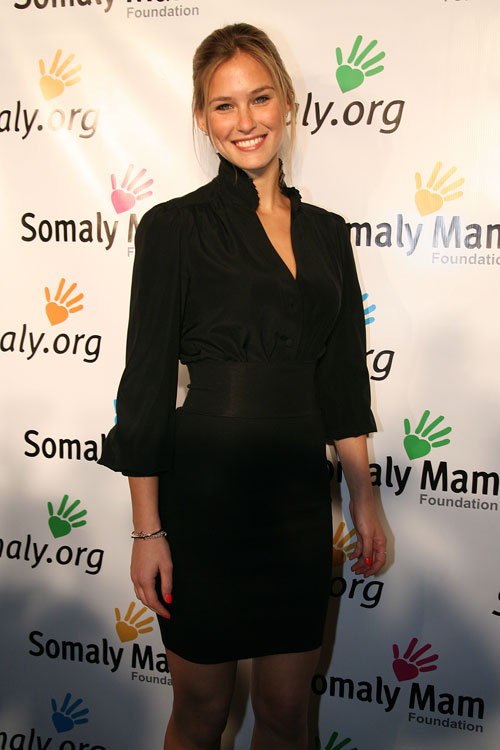 Bar Rafaeli/One smiles for MDC.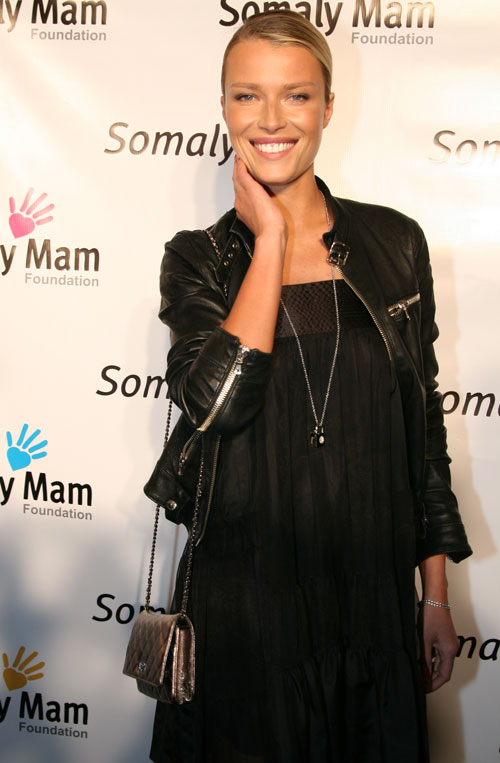 The always glowing SI cover girl, Veronika Vareckova/Next.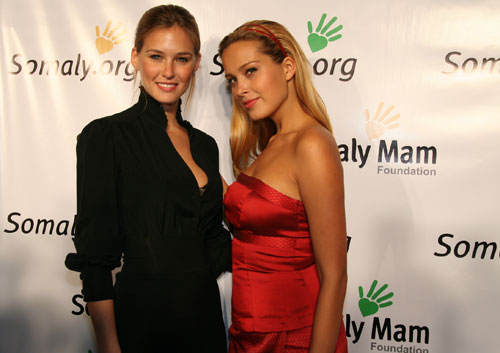 The SI beauties Bar and Petra together.
Turning despair into hope.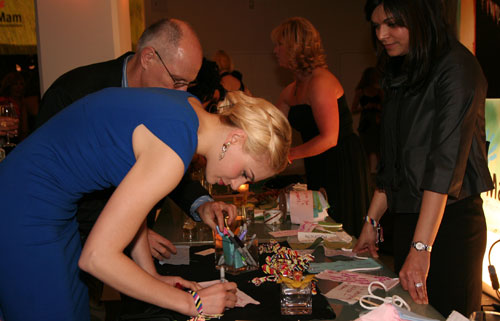 Jennifer signs one of the Cambodian prayer flags supporting the victims
Linda V/One, with Eugenia Silva and Veronika/Next.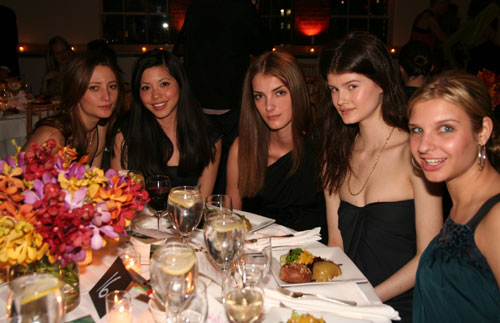 One supports Somaly: Noot, Denisa, Jenny with agents Vivian and Kristie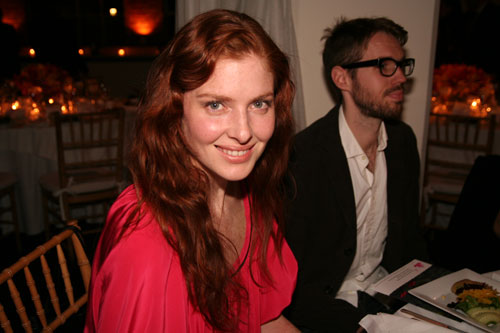 Taylor/One; model and the owner of an amazing bakery.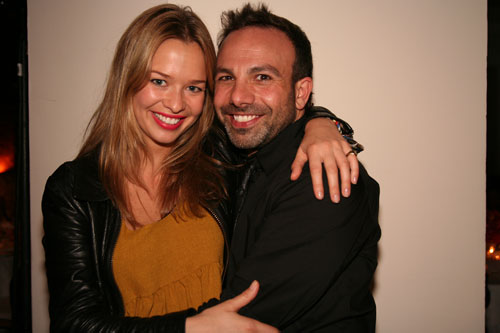 Syndicate's Marissa with celebrity hair stylist Michael Angelo; champions of justice.