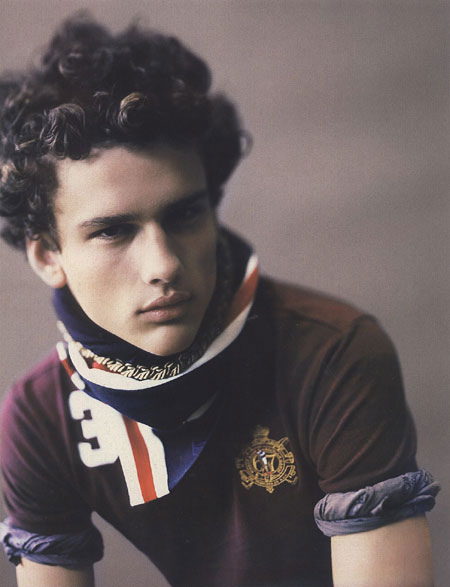 Simon/Major Model Management . Photo: Paolo Roversi for AH+
Continuing the latest coverage of the men's fashion books, OTM finds former MOTW Simon in 18, count 'em, 18 fabulous pages of Arena Homme Plus. Rare is the young man who generates that many single pages and especially so early in his career. How much do we love also the eclectic styling by Panos Yiapanis?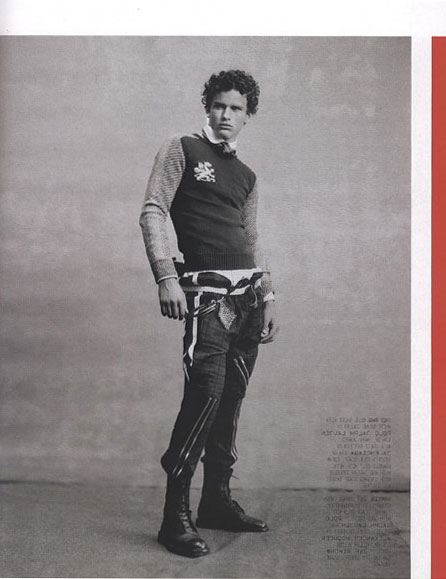 Paolo's signature dreamy black and whites…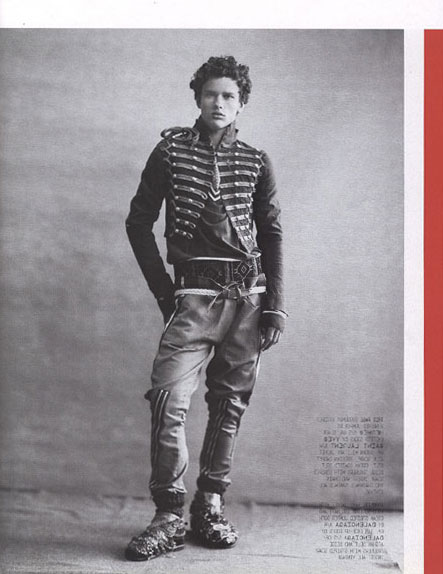 The military look meets school boy jock meets English punk….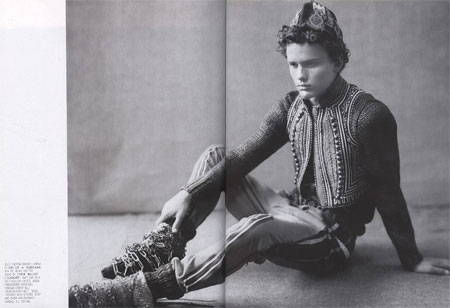 We expect great things from this young man.