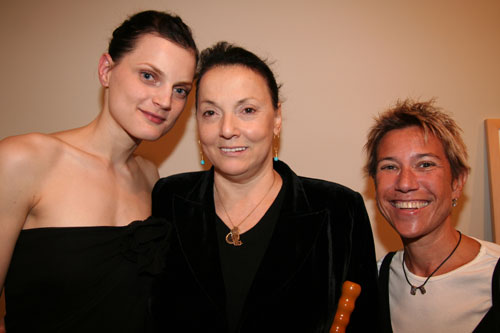 Guinevere, Francesca Sorrenti and Dawn from IMG Paris. Photo: MDC at the Paolo Roversi exhibit at Pace/MacGill.
As a fan of Paolo Roversi's work for many years, MDC was excited to finally the meet the legendary photographer last night at his Pace/MacGill exhibition. The solo show focuses exclusively on model Guinevere Van Seenus and depicts the alluring work they've created over the last dozen years. Paolo's images of Guinevere, whether nude or clothed in haute couture, were provocative, dreamy and profound. With the demise of Polaroid film, Paolo's 8×10 Polaroid film prints become that much more coveted and of immeasurable worth. Makes the 5 figure price tags seem like a relative steal. For our exclusive VIDEO interview with Guinevere and her thoughts on Paolo and the exhibit, go to our MDX section. For more insider pics of the party, click below to see more. Show runs through June 14.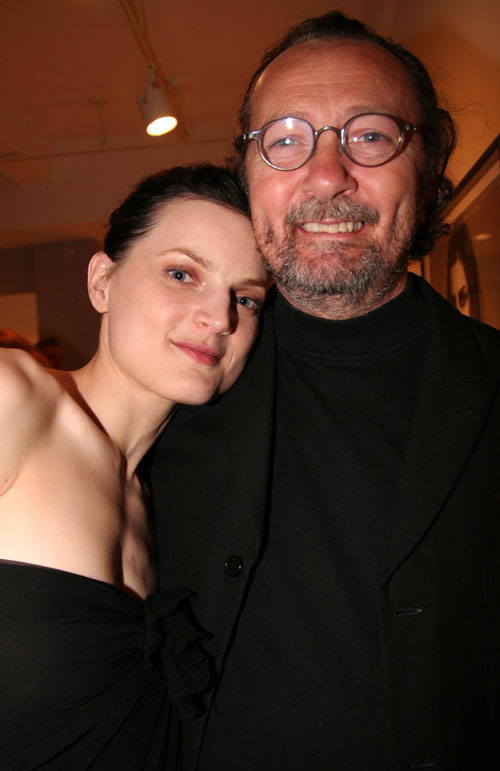 Paolo and Guinevere, model and muse. Who knew Paolo had such great dimples?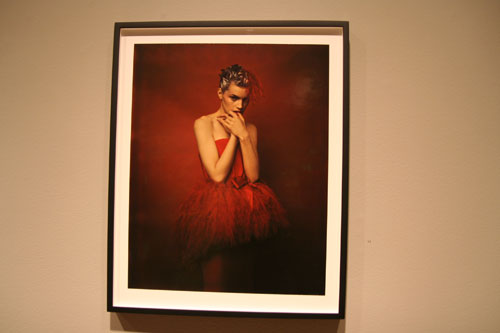 Almost like a painting.. One of our favorites.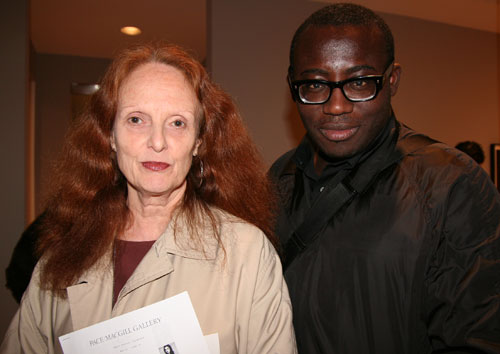 Editors Extraordinaire: Grace Coddington and Edward Enninful
Francesco Roversi, he's a fan! Francesco is an up and coming photographer and son of Paolo. Can we get one of those shirts, please?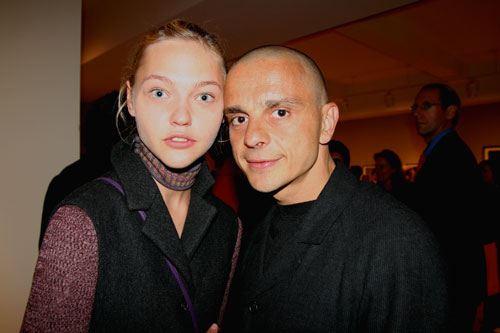 MDC spotlights (literally) Sasha P (IMG) and Igor.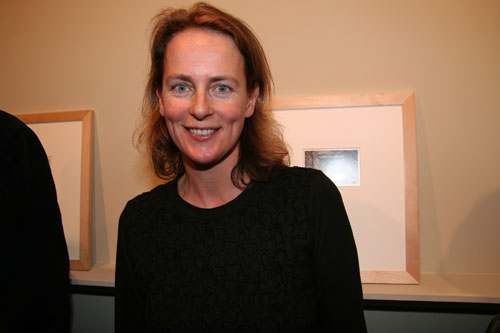 One of our favorite models of the 80's, Laeticia Firmin-Didot; aka Paolo Roversi's wife. Still so beautiful after all these years.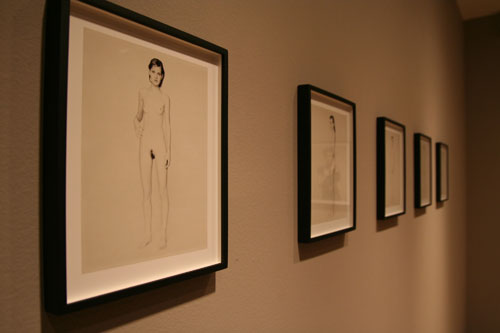 Guinevere bare.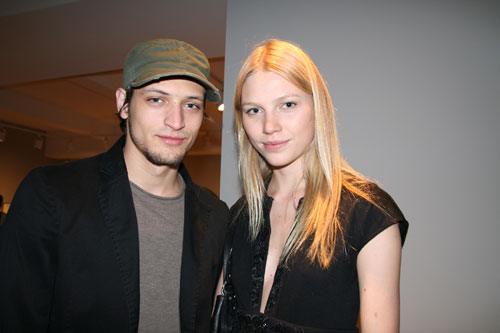 Matteus/DNA Models with Aline Weber/1 Model Management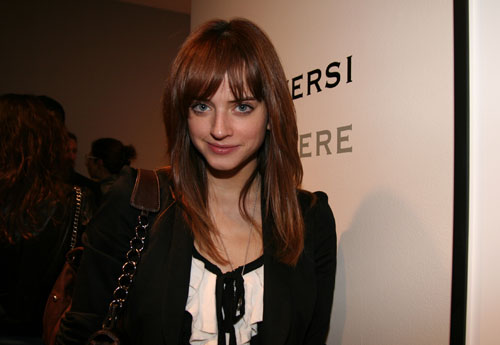 Ciara Nugent/New York Model Management.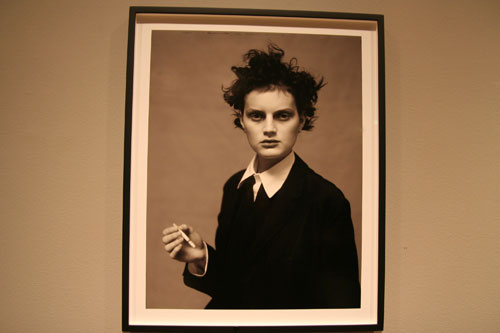 Black and white beauty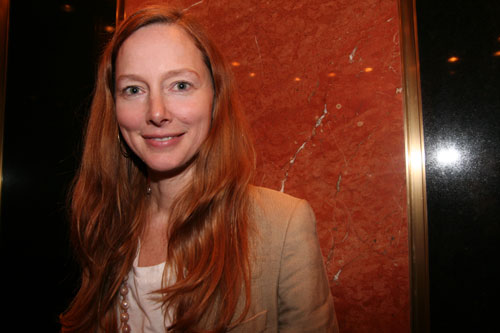 The lovely Anne Christensen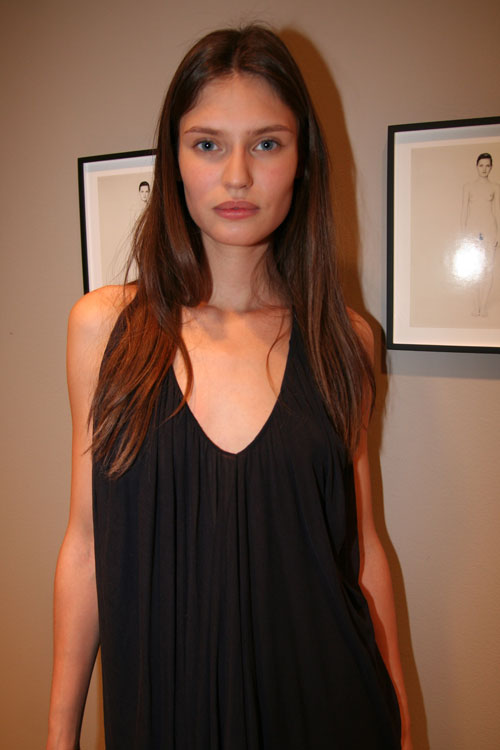 The stunning Italian beauty Bianca Balti (IMG).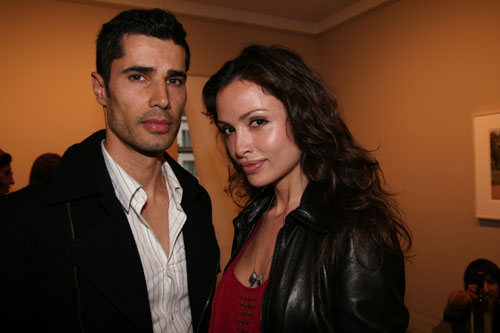 One of the original male supermodels, Cameron Alborzian, now an Ayurvedic/yogic therapist; here with Almudena/IMG.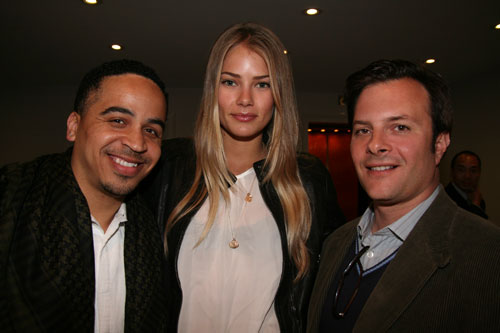 Kyle Hagler and Ivan Bart (vp of IMG) with Tori Praever.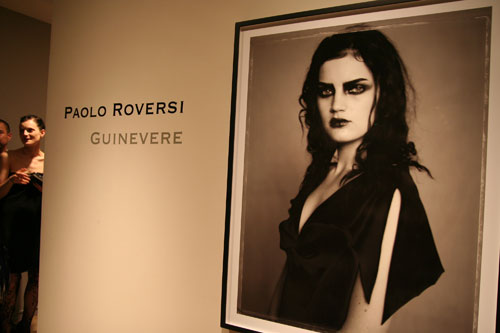 Guinevere and Guinevere.