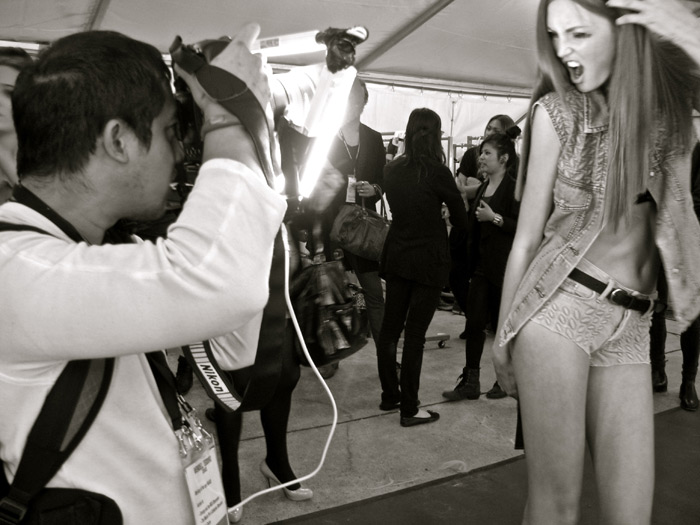 All Photos: DANIELLE RECH
Forget Paris and Milan, Sydney is the fashion capital of the moment; Australian fashion week is getting loads of buzz this season and it was there that definitive Aussie brand Ksubi staged its 10th anniversary show. Styled by Brana Wolf and cast by Kannon Rajah, the show featured the best and brightest in local talent, including the in demand beauties  Julia Nobis, Bambi Northwood-Blyth, Lauren Brown and classic cool girl, Emma Balfour. For a taste of all the down under action, check our our exclusive backstage shots of the scene behind the show.
Ksubi Ten Year Anniversary Show titled "One via Zero"
Closing show of Australian Fashion Week.