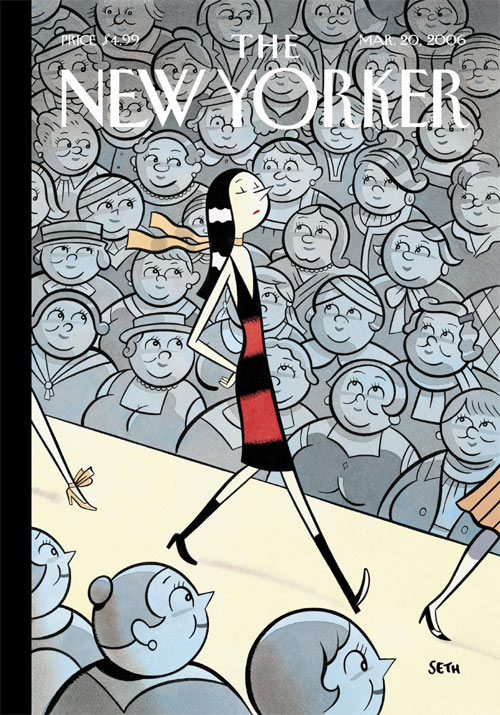 New Yorker – March 20 2006 cover by Seth
2006 was not without its share of tragic stories, chief amongst them the untimely death of rising model Heather Bratton in July.


In Memory Of Heather Bratton
And as the FW/07 shows loom, no greater issue grips the industry as the "thin model dilemna". What started as a blip in Madrid with its "skinny model ban" mushroomed into the topic of the moment following the death of Brazilian model Ana Carolina Reston due to complications from anorexia. The media firestorm that ensued led Italian Youth Policy and Sports Minister Giovanna Melandri to declare "There's a line between a thin girl and a sick one that is often crossed. Italy, is committed to recognize this boundary and not cross it". Now with the CFDA promising to monitor the situation for the Fall NY shows, we wait eagerly to see if a new ideal will hit the runway. The skinny model fallout certainly makes this "The Skinny On Fashion" New Yorker cover by the illustrator Seth seem all the more ironic.