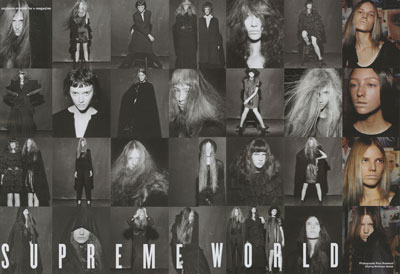 Rachel Alexander,Anna Barsukova,Dainae Conterato,Martina Correa,Caroline Demarqui, Cecelia Mendez, Amber Milan, Aloyna Osmanova, Behati Prinsloo, Johanna Stickland,Suvi, Hiedi Vester, Alana Zimmer/Supreme. Ph Paul Rowland for V 44
That long awaited V 44 has finally hit the stands and kicking an enormous buzz-storm is the Paul Rowland lensed "Supreme World" editorial featuring his army of urban-chic mannequins.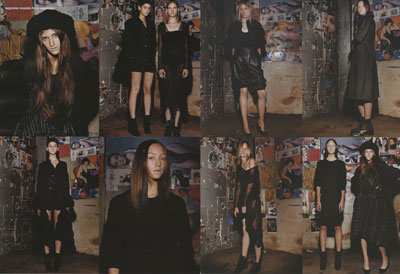 From this season's hits like Alana, Suvi and Aloyna to the must-haves like Behati and Dianae, the 6 page spread works its moment to the maximum.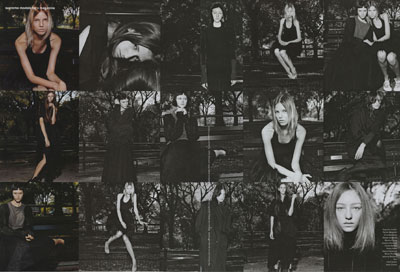 Check it out right this minute at your favorite newstand.