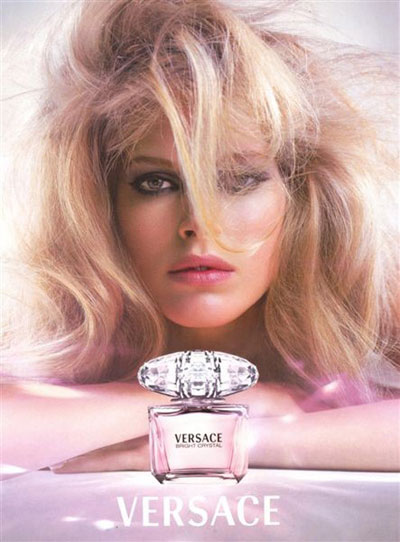 Iselin/Women for Versace Crystal fragrance 06
Well look's who's quietly racking up a formidable campaign roster right under our noses. It's MDC's beloved Iselin, as seen in our past Fashion Week video coverage.

Iselin/Women for Chanel S/S 06
In addition to the S/S 06 Gucci campaign, Iselin resurfaces for the Gucci FW 06 Pre-collection with Caroline Trentini as well as runs for Chanel and Versace's Crystal fragrance. She's thoroughly blue chip now.