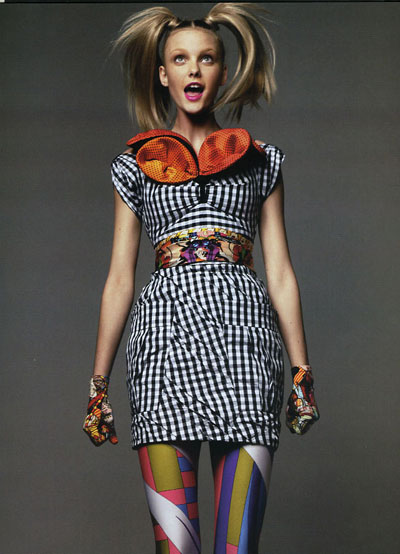 Caroline Trentini/Marilyn. Ph David Sims for Vogue Paris June 06
Upbeat, happy, smiling pictures are probably the hardest stunt to pull off in fashion modeling, but it's a feat that former MOTW cutie Caroline Trentini pulls off perfectly in the new Paris Vogue.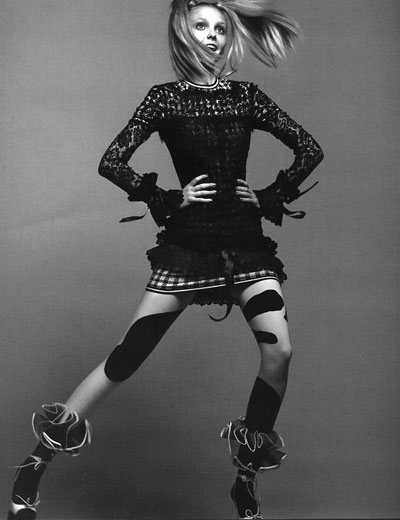 Which just goes to show why this cool Brazilian girls continues to be a flagship Vogue girl and a runway must-have.