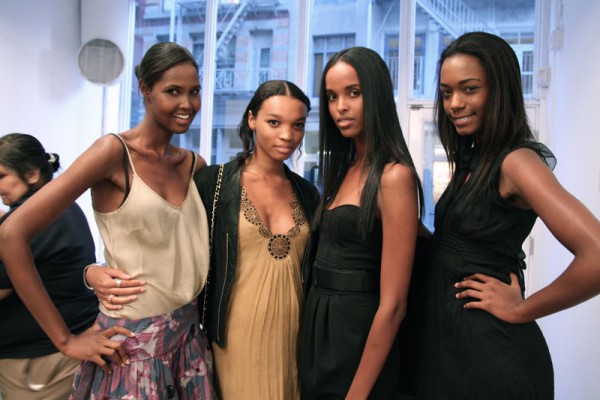 The glorious Ubah Hassan champions the cause for new faces Ayaan and Alise with Major and Lily from Muse.
Diversity is one of the most talked about issues within the world of modeling and Bethann Hardison is always at the forefront of the discussion. The legendary Miss Hardison is leading the charge towards a more racially diverse industry and OTM dropped by the "Paradigm Shift" event hosted by Bethann and supermodel Tyson Beckford to meet some of the freshest faces of color in town. The gathering was a chance for top casting directors Anita Bitton, Daniel Peddle, James Scully and Jennifer Starr to view and "re-view" some the most promising minority models and keep this topical discussion going.
Get the Flash Player to see this player.
Get the Flash Player to see this player.
Related posts:
This post's tags:
Anita Bitton for The Establishment
,
Bethann Hardison
,
Daniel Peddle
,
James Scully
,
Jennifer Starr
,
Tyson Beckford
,
Ubah Hassan
12 Comments
Post a Comment:
Related posts:
Get all the latest scoops first, follow us on:

twitter: @models

models.com on facebook

email newsletter