OTM sits down with VMAN cover model winner Petey Wright. Here Petey talks about his signature move in pro wrestling and shooting with Hedi Slimane. Very real and relaxed, Petey should be fielding some major blue chip options right about now.
Get the Flash Player to see this player.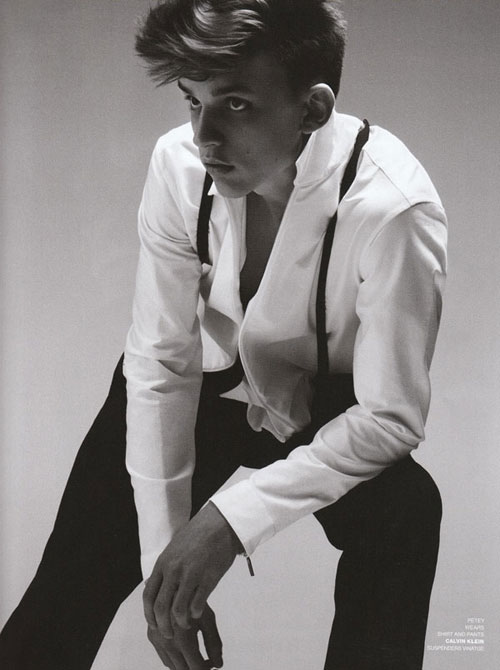 Petey's favorite image from V Man shot by Hedi Slimane, styled by Nicola Formichetti. For more pics and the cover go to VMAN.
Related posts:
This post's tags:
Hedi Slimane
,
Nicola Formichetti
,
Petey Wright
13 Comments
Post a Comment:
Related posts:
Get all the latest scoops first, follow us on:

twitter: @models

models.com on facebook

email newsletter