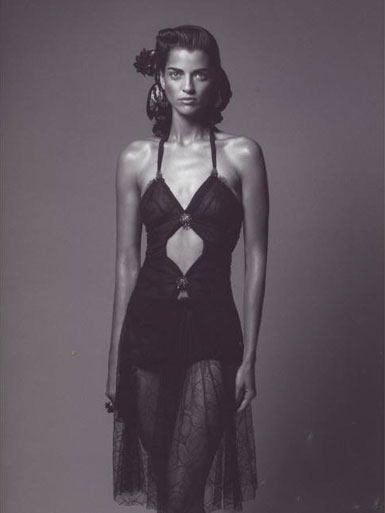 Magdely/1 mgmt. Ph. Greg Lotus for Vogue Italia
A beautiful girl is a compelling idea and very compelling , right this second is 1 Mgmt's smart new find, Magdely. She's nabbed the cover of Russian Vogue, shot Italian Vogue with Greg Lotus and
Richard Burbridge and has even more choice bookings piling up. We love how classical she is on camera!