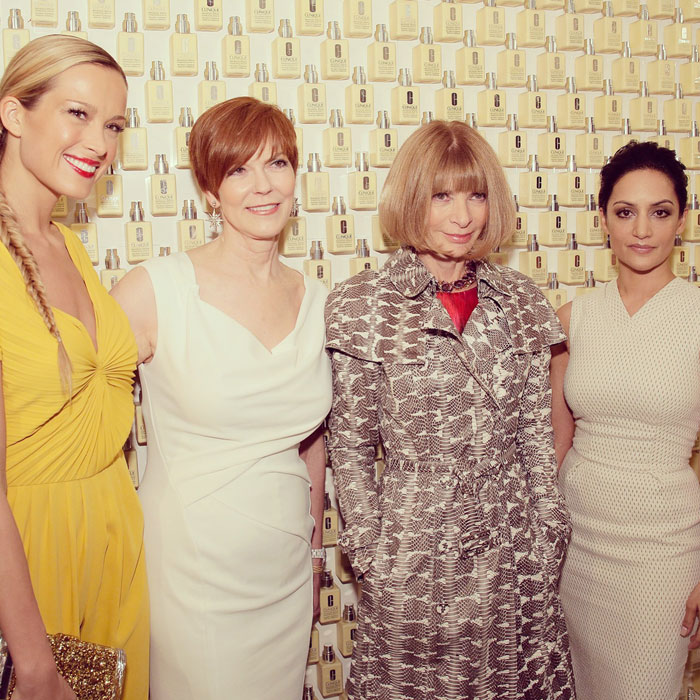 Petra Nemcova, Lynne Greene, Global Brand President of Clinique, Anna Wintour and Archie Panjabi | Photo: Randy Brooke / Film Magic / Getty Images
In the world of beauty Clinique is one of the legendary names so it is no surprise then that the stars of fashion and television came out in support of the iconic line's latest launch. The roof of Rockefeller Center was transformed into an intimate cocktail club for a select group of insiders, among them Vogue's Anna Wintour, W's Stefano Tonchi and Jane Larkworthy and The Good Wife star Archie Panjabi. The true star of the evening however, was the newly reformulated Dramatically Different Moisturizing Lotion + a revamped version of the classic yellow potion that has been a favorite of dermatologists and beauty afficianados for the past 45 years. When a product stands the test of time for four decades and becomes an industry wide staple, that is certainly cause for celebration! Get a bird's eye view inside the festivities with this special Instadiary.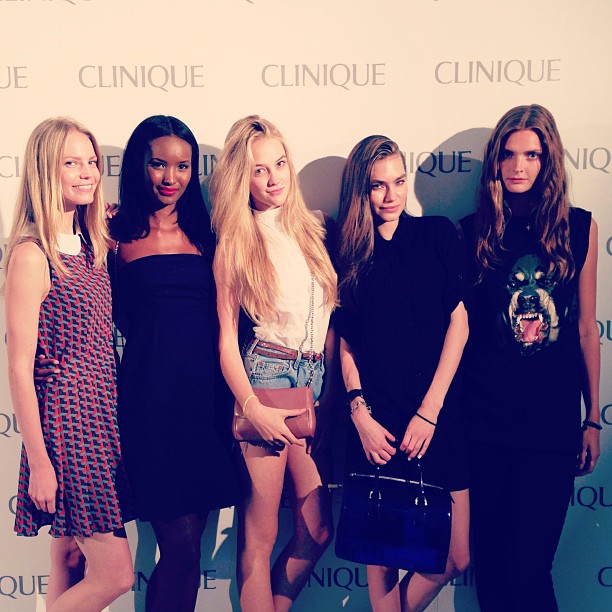 The girls of IMG Models were in full effect – Ragnhild Jevne, Fatima Siad, Mikayla Mcclean, Kira Mazura & Gertrud Hegelund / Follow IMG on Instagram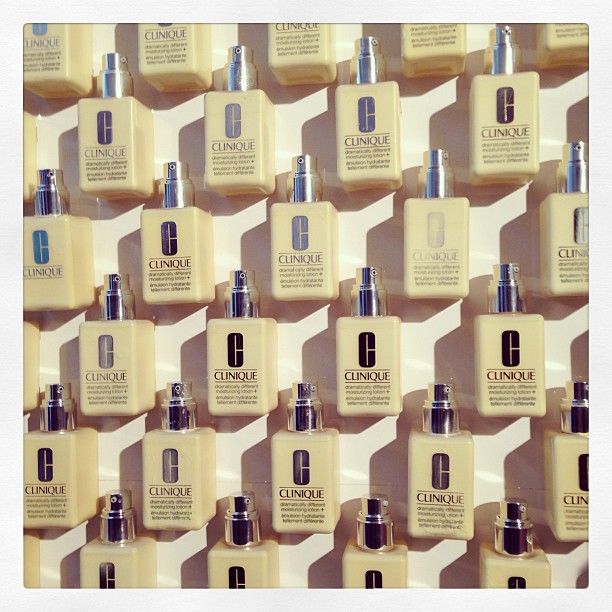 Guests were greeted by a solid wall of the new Dramatically Different Moisturizing Lotion +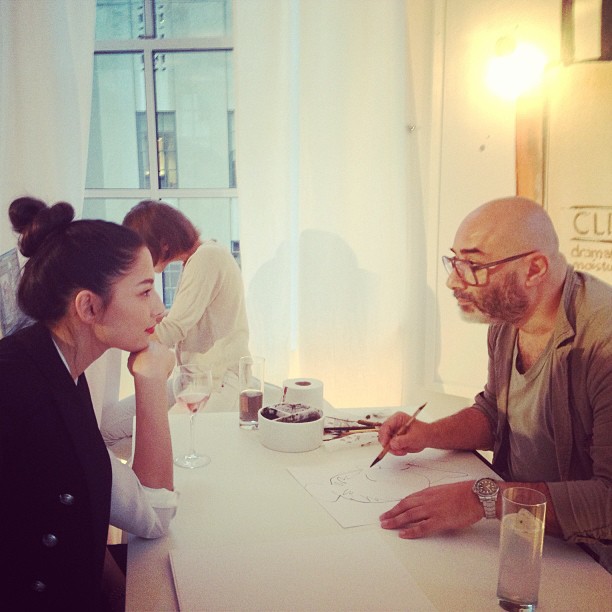 The beautiful Jessica Gomes is ready to inspire artist, Izak Zenou who was on hand doing watercolor portraits of guests. / Follow Jessica on Instagram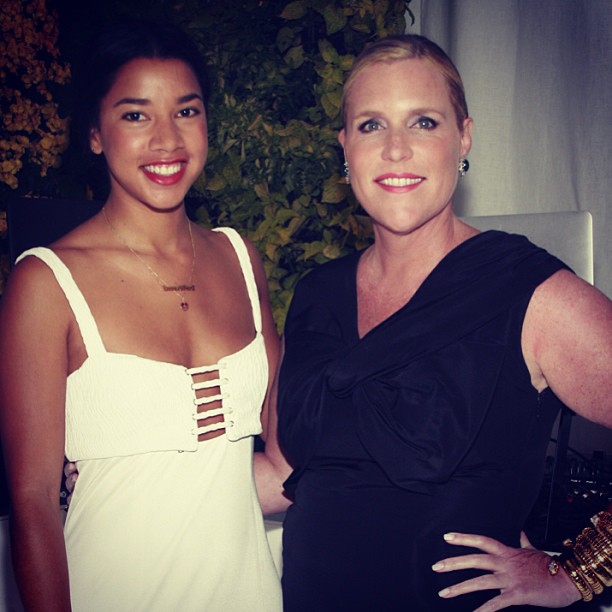 The evening's chic hostessees / DJs Hannah Bronfman and Marjorie Gubelmann kept the music playing and spirits high! / Follow Hannah & Marjorie on Instagram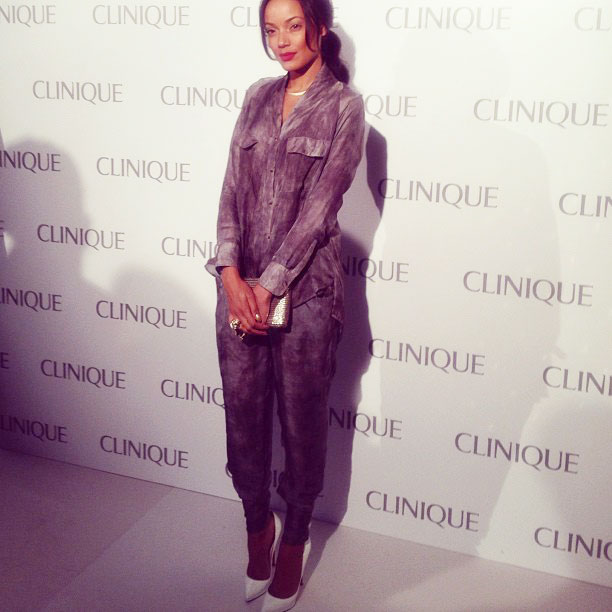 The lovely Selita Ebanks shows off an easygoing look. / Follow Selita on Instagram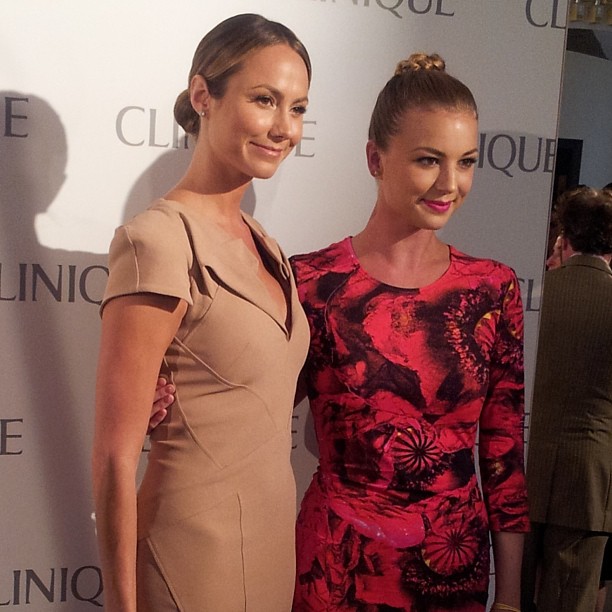 Stacy Kiebler and Emily Vancamp of TV's Revenge.