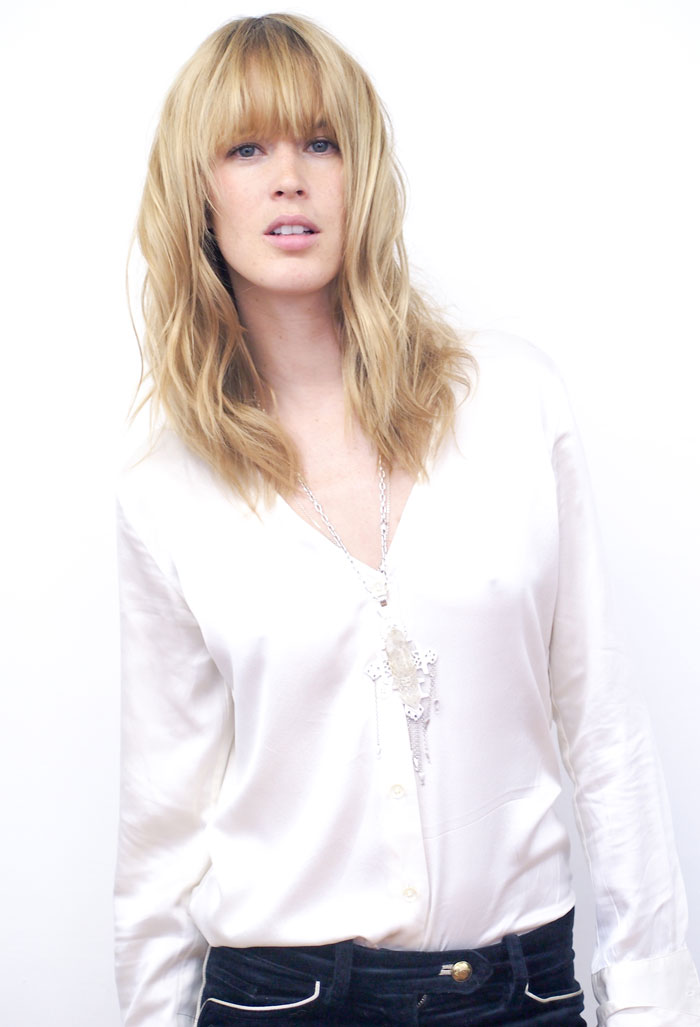 Shirt: Vintage Blouse, Pants: Isabel Marant, Boots: Chanel, Necklace: F. DeValle
Amidst her second Vogue Paris editorial, Cisco Tschurtschenthaler (One Management) embodies all that has become the modern model: stylish, laid back and intelligent with a savvy for business. Her jewelry line, F. DeValle, resembles the island aesthetic so clearly an inspiration to Cisco herself. This Munich native is no stranger to clothes or travel, as she discusses some of the her favorite places to visit and shop.
Images: Janelle Okwodu
Text/Interview: Kristen Bolt
Where did the name Cisco come from?: My friends in Australia couldn't pronounce my name, Franziska Tschurtschenthaler, so they nicknamed me Cisco.
What are your favorite places to shop: In Paris I like Frip Sap and in New York, Reformation
Both are vintage- is there a reason for this?: I like to find strong vintage pieces that tell a story and bring spirit to your style.
Your look is very distinct. Describe your style: 70's rock and roll with inspirations by Marianne Faithfull and Anita Pallenberg. I love a silky white blouse.
Tell us about your other passion (besides modeling): I am working on my own jewelry line called F. DeValle. It is not ready yet, I want it to be right and with modeling I am traveling too much. But it is inspired by Bali, where my husband and I have a house. The relaxed island style is something I find to be so stylish.