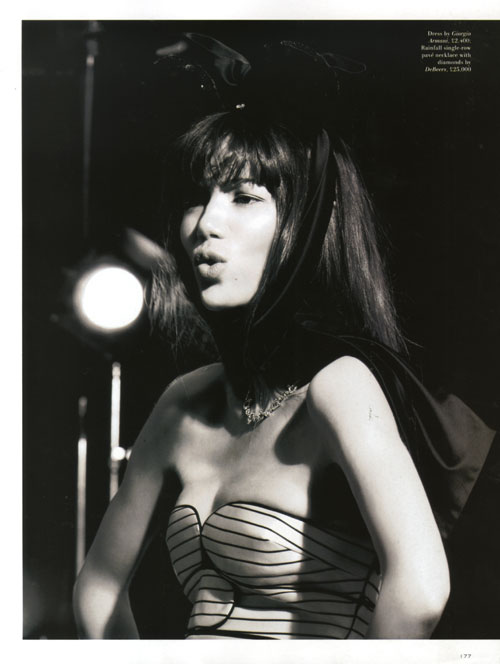 Sheila/Women Management. Ph Chad Pittman and Sally White Pop Winter 07
Women's Sheila Marquez was exclusive to Gucci for FW 07 as well as to Balenciaga and so her appearance on the NY market for the first time this season is sure to ignite a booking war.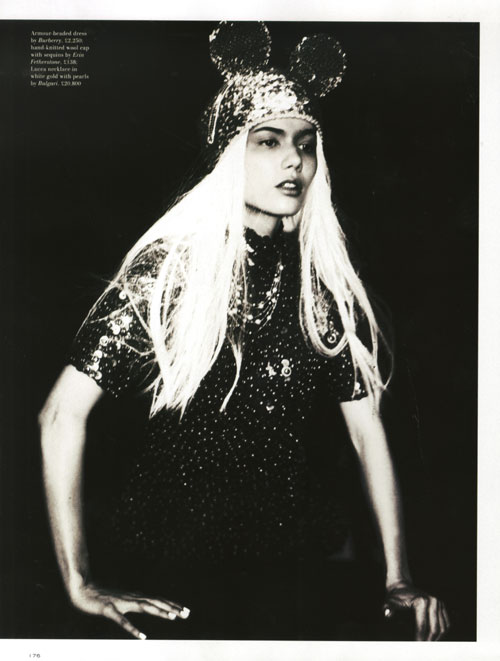 With a runway record that pristine, it would almost ruin the Sheila Marquez mystique to show up on a common runway. And as a reminder of her editorial market value, here's an exclusive preview of Sheila profiling magnificently in the latest issue of Pop magazine.