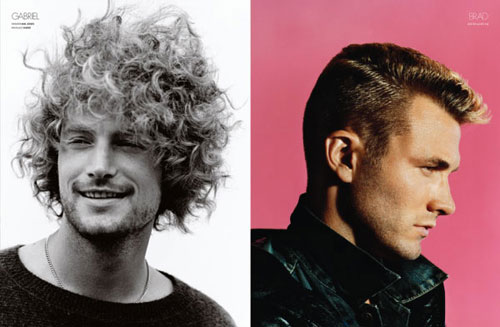 Gabriel/Wilhelmina, Brad/Ford Ph. Alasdair McLellan for V Man 6
The V Man 6 shots of a blonde Tyson Ballou and the flat-topped Mark Vanderloo has been drawing tons of attention on OTM. Which is why we couldn't wait to share some more choice cuts from Alasdair McLellan's, Paul Hanlon's and Kim Jones's "Hair To Stay" edit.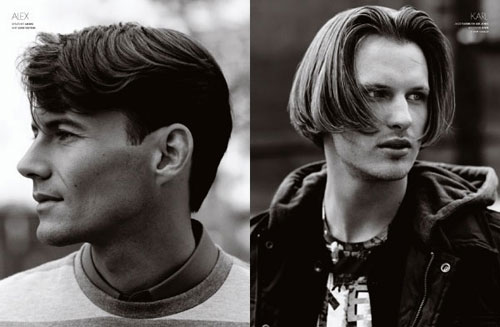 Alex/Wilhelmina, Karl/Wilhelmina. Ph Alasdair McLellan for V Man 6
Today's highlights are Gabriel Aubry, Brad Kroenig, Alex Lundquist and Karl Lindman. It doesn't get anymore iconic than that!